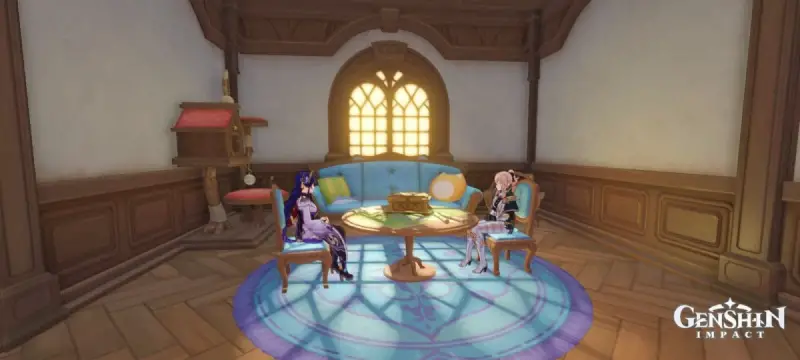 Genshin Impact Invitation Duels are card duels of the 7 Holy Call against characters or real players. Winning such battles, you get new cards and game currency. In the guide, we will look at how to invite heroes to a duel and which deck to choose for each case.
How to invite a character to a duel
First, teleport to the Cat's Tail Inn in Mondstadt. There, to the left of the counter with the Prince, there is a notice board. Click "Invite a character" to fight against in-game heroes.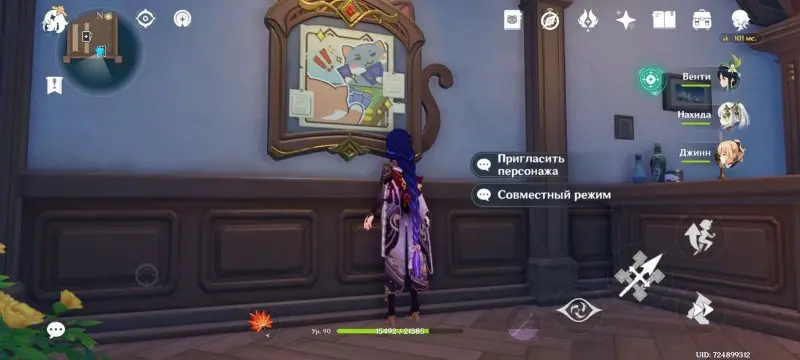 How to get a duel invitation< /h3>
To challenge a hero to a duel for the first time, you will need one invitation. You can buy them in the Prince's shop for 1000 lucky coins. You can buy 4 invitations in total, you just need to reach levels 3, 4 and 5 first.
In addition, for each new player level you also get one invite.
If you have already fought the hero , you can invite him to another duel meeting, and then the consumable items will not be needed.
Co-op
With the bulletin board, you can also play with friends or random players. If you want to play with a friend, first invite him to your world, then select the "Invite a Friend" option. The "Match" button, which opens at player level 4, will offer you to play with a random equal opponent, and you, in turn, can agree to a duel or refuse and look for another opponent.
Game Modes
Each NPC battle has 2 modes – Friendly Duel and Serious Brawl.
In a friendly duel, you must complete 3 challenge objectives to receive a character card and 2 equipment cards for it. The goals in all duels are the same: win in 6 rounds, losing less than 2 heroes.
A serious fight is unlocked at player level 7 when all goals in a friendly duel are completed.
How to defeat characters by invitation
Note that if you have difficulty defeating a particular character, then study our guides to the strongest decks and best cards in the game.
< h3>Fischl
It is worth noting that for duels with Fischl, Sucrose, Kaya and Dilyuk, instead of hero cards (you already have them), you will receive 300 coins each. In addition, you can play with them without spending an invitation to a duel.
Electro Princess' squad consists of her card, Xiang Ling, and Dione. The game also tells us that the girl has a lot of energy cards.
As many as 2 heroes in this deck can create helpers, so be sure to take the Last Path and the Guardian's Oath with us. As for the characters, you can use the base deck: Sucrose will help you force change enemy heroes, preventing them from ulting, and Dilyuk will deal a lot of damage even before the opponents accumulate a lot of energy.
For better control of the opponent's actions, use the cards "Rassvet Distillery", "Katerina", "Change of Duty" and "Give it to me!". They will allow you to spend less dice on switching heroes and swap them as a Quick Action – that is, in one turn you can choose a new active character and deal damage to them.
Like your opponent, try your best Accumulate energy faster for elemental explosions. The Art of Albedo and Star Signs cards will help you with this. We also advise you to keep an eye on how much energy the opponent's heroes have: if one of them soon manages to use an ult, it's better to change it and avoid damage.
Sucrose
The squad of a young scientist consists of her card , Mona and Xiang Ling. It is built on the reactions "Vapor" and "Scattering".
In contrast to such a pack, we can make a squad of Keia, Dilyuk and Barbara. A pair of Hydro and Cryo will help freeze enemies, while Dilyuk will create strong reactions. Barbara can also heal everyone with her elemental skill and her ultimate.
We again take cards to destroy enemy assistants and quickly change characters. From the very beginning, it is best to immediately freeze Xiang Ling: she summons Gobu and uses a powerful ult – in general, she is the most dangerous enemy for us. After her, we can get rid of Mona, and the last one left will be Sucrose, which will have nothing to inflate.
Dilyuk
Dilyuk's detachment: himself, Xiang Ling and Razor. The game suggests that he uses the Burning Comet talent card, which allows him to attack more often with his elemental skill.
There are 2 heroes in the deck with a strong elemental explosion – Dilyuk and Razor. They can quickly take down your characters if they gain energy. Try to stop them with Overload or Anemo hero. For example, you can make up your squad from Dilyuk, Fischl and Sucrose. You will be able to constantly change the active enemy character and avoid high damage.
Since you probably already have the Fischl and Sucrose talent cards, do not neglect them: they will help you deal more damage and make assistants more effective.
Keiya
The detachment of the cavalry captain: himself, Bennet and Mona. A pack with strong reactions and Bennet, who can both heal and increase the damage of other heroes with his ult. The game suggests that the explosion of Keii's elements can do much harm to us.
We can advise you to take the same pack as in the duel with Dilyuk to avoid elemental explosions. In the beginning, Keia does most of the damage, and when paired with Mona, it can also freeze, so focus on eliminating him. Then we get rid of Bennet, and Mona alone is not too strong.
Barbara
Barbara's squad: herself, Mona and Kaia.
In your deck, you can take Kaya, Dilyuk for Melting and high damage from the ult and Fischl. Oz, Electro Princess' helper, will help deal extra damage and prevent Barbara from healing normally.
Don't forget to take talent cards for all characters in order to use elemental skills more often. Cards that eliminate helpers will prevent your opponent from healing.
Xiang Ling
Chef Squad: herself, Xing Qiu, Ke Qing.
We've already covered this encounter in the Guest Challenges guide, so we suggest you check it out. In short, we have Keia for Freeze, Dilyuk and Fischl for Overload in the squad – our opponent often uses food, so we will balance this with more damage.
Djinn
Djinn Squad: herself, Barbara and Kaya. There are 2 healers in the pack and Keia, who can freeze and deal a strong blow. The Genie herself can change your active character with her elemental skill.
Against this unit, we can try a deck from Dilyuk, Fischl and Xiang Ling. Our advantage is the presence of 2 assistants, Overload and a hard-hitting Diluka. Talent cards will help immediately take away a large amount of health from the enemy, and then his treatment will not bring much benefit.
We advise you to put assistants from the very first move: select Fischl as an active character, put Oz, after that the Genie herself throws us on Xiang Ling, and we put Gobu. In total, assistants deal 5 damage per turn. So you will quickly reduce the HP of all Jinn characters. If you're lucky, and Fischl accumulates an ult, you can finish everyone at once.
Razor
Razor Squad: Razor himself, Fischl, and Chun Yun. The only reaction in this pack is Superconductor, which deals chain damage to all your heroes. In addition, Razor's deck has many cards that restore energy.
The enemy unit can deal quite a lot of damage, so it's a good idea to take Djinn as a healer. With its help, you can control the moves of the enemy and prevent him from ulting. In addition to the Genie, it is worth taking Dilyuk to dispel the Pyro. We also advise you to take cards to increase energy, so that Dilyuk can ult and quickly eliminate one of the opponent's cards. The choice of the third character is up to you – as experience shows, the pair of Jinn and Dilyuk is already working great. You can take Xiang Ling for additional Goba damage.
It is better to start the game with Dilyuk, and only then use the Genie skill to inflate Pyro. So you can keep the Pyro effect for a long time, and most of the opponent's cards will die in the first rounds.
Gan Yu
Gan Yu's squad: herself, Dione and Ke Qing. For her card, the girl uses the Undivided Heart talent card, which allows her to deal Penetrating (that is, ignoring all shields) damage to inactive characters. The Superconductor reaction and Ke Qing's ultimate also deal damage to all inactive heroes.
In this battle, we will again need Genie and Dilyuk: the first one will be able to heal us and inflate the Pyro, and the second one will deal a lot of damage. Fischl can be taken as the third hero – her ult also deals Piercing damage, so the forces will be equal. It is better to launch Oz at the very beginning, and then follow the same pattern as in the previous battle.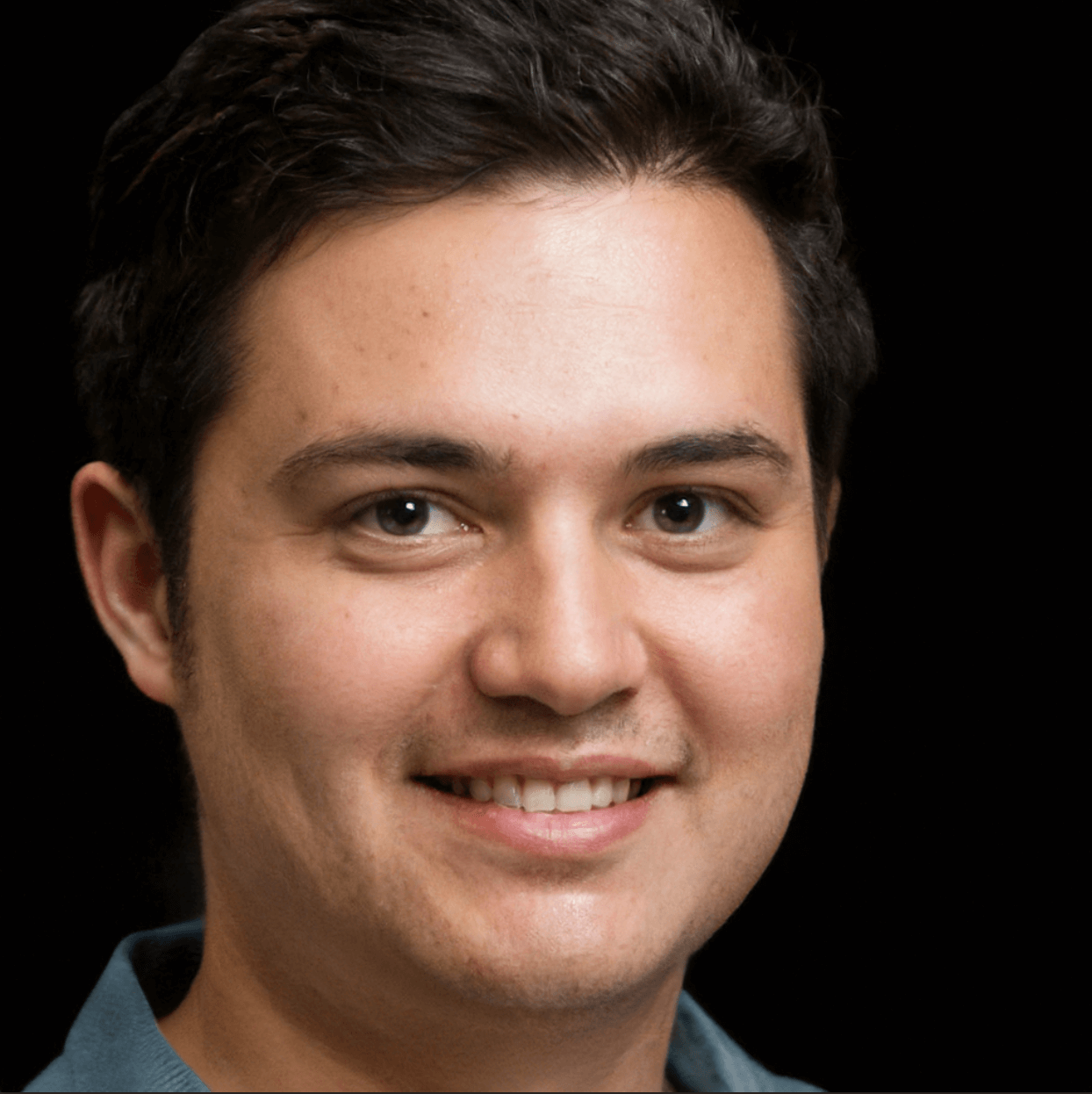 I like to play mobile games. Especially, Mobile Legends Bang Bang and COD Mobile.  I share my game experience. Sometimes I publish guides and tips from other players. So if you'd like to be published on Gameloid, please contact me.