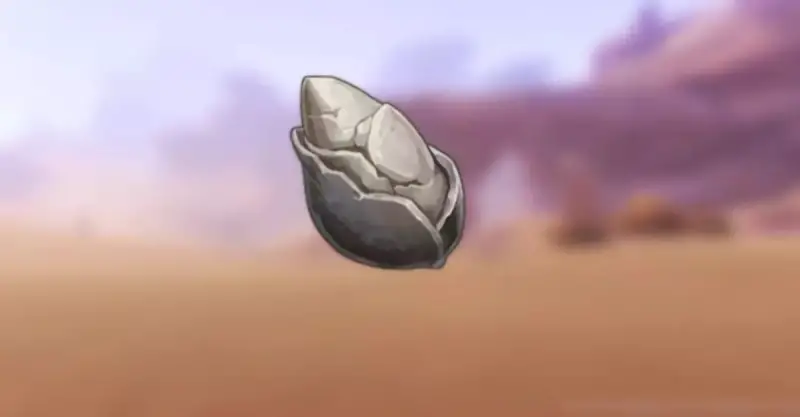 In Genshin Impact, the Sand Wen Grub is a local Sumeru curiosity that is required to ascend certain characters. You will need a huge amount of these materials, so in this guide we decided to tell you where you can find and buy them.
What is the sand wen grub for?
Currently, it is needed pumping just one character – al-Haytham. However, even to ascend just one hero, you will need 168 of these items, so you should prepare for their long and often exhausting farm.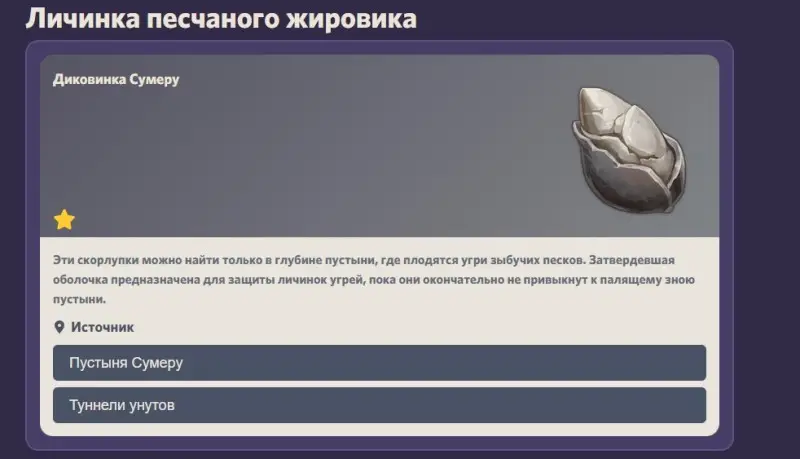 Today, these materials are not needed to craft any tools and items, but this may change in the future. For now, you can spend everything on leveling up your fighters.
Preparing to collect Sand Wen Larvae
Recommended Characters
You can collect these eggs with any characters, but if you plan to seriously farm them (that is, not make a 5-minute outing, but arrange a real hike for 30-40 minutes), then we advise you to take a few heroes that will allow you to significantly reduce the collection time this curiosity. All of them are listed in the table below.
Characters
Features

Nahida

Using her elemental skill, you can quickly collect curiosities from afar. This will save you the trouble of climbing trees, climbing ledges, and reaching other hard-to-reach places.

Amber

Collei

Venti

Reduce the active hero's stamina cost while using the glider by 20 percent. The bonus does not stack.

Tignari

Displays all nearby Sumeru local curiosities on the minimap.

Wanderer

Thanks to his elemental skill, he can hover above the ground, which will allow you to quickly overcome small reservoirs, pits and crevices. It can also fly high to help you get into hard-to-reach areas.

Keya

Razor

Kazuha

Heizo

Reduces the active hero's stamina cost while sprinting by 20%. Bonus does not stack

Xiao

< /td>

Reduces the active hero's stamina cost while climbing rocks and other vertical surfaces by 20%. The bonus does not stack.

Bei Dou

Kokomi

Reduces the active hero's stamina cost while swimming by 20%. The bonus does not stack.

Mona

Ayaka

The unique sprint animation allows them to quickly move through the water, which makes it easier to overcome rivers, lakes and other water obstacles.< /td>

Saiu

If you hold down the heroine's elemental skill for a long time, she will turn into a wind wheel, which will significantly increase her movement speed. It often turns out to be even faster than sprinting.

Rosary
The movement speed of team members is increased by 10% during the dark time of the day (from 18:00 to 06:00) due to the heroine's passive skill "Path in the Night".

2x Anemo Characters

Anemo Resonance "Nimble Wind" is generated, reducing stamina cost by 15% and increasing movement speed by 10%. stamina dishes and add them to your dry rations so that you can instantly use them if necessary.

After how many sand wen larvae respawn

As is the case with other types of local curiosities, these fruits, once harvested, are restored in exactly 48 hours of real time. Therefore, after visiting the best places to farm, just wait a couple of days, and then follow these routes again or ask to the worlds of your friends.

Where to find sand wen larvae

You can only find them in the Hadramavet Desert, which is considered part of Sumeru. Most often, these insect eggs are found in the tunnels of Unut. Therefore, when farming larvae, you will often have to visit underground locations. We advise you to keep an interactive map of the Dendro region in front of your eyes in order to better navigate the terrain.

All routes for farming this local curiosity will be presented after the release of update 3.4, scheduled for January 18 of this year.

Where to buy sand wen larvae

At the moment, not a single Teyvat merchant offers these local curiosities for sale. They also cannot be purchased from the Paimon store. It is possible that they will appear in the range of new sellers that may be added in the future. We will definitely tell you about it in this section.