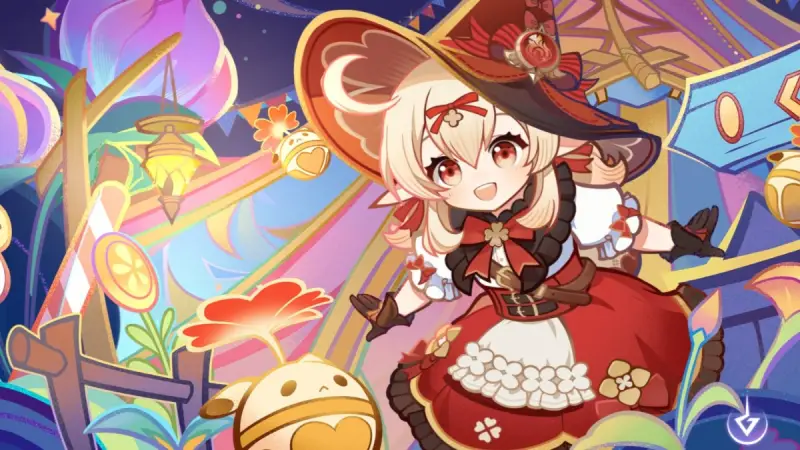 It's summer in Genshin Impact! Amusement park? Mirage! is the main event of patch 3.8, which will take place in the temporary region Mirage Veluriyam. As part of it, you will be able to participate in various challenges, earning enchanting crystals and finding celebration coupons. They can later be exchanged for the heroine Layla and a new skin for Keia.
In this guide, you will learn how to start this event and complete all of its challenges to receive various rewards. All mini-games and story quests are covered by us in separate guides to which links are given.
How to start the event "Summer! Amusement park? Mirage!"
Formally, this event starts on July 5, 2023 and will last until Update 4.0 is released, however, access to the challenges themselves will open only on July 7. Up to this point, you can only go through its first story part. Before that, you have to meet a number of conditions, namely:
Reach at least Adventure Rank 18. In a separate article, we have given some tips to increase this indicator.
Complete the story mission "A Song of Dragon Freedom".
Complete the main quest "Akasha's Pulse and Kalpa's Flames" (optional).
Complete Eola's personal quest called "The Waves Never Return to the Sea" from the "Sea Foam" chain (optional).
Complete Kokomi's personal quest called "Warriors' Dreams Are Like Spring Grass" " from the Sleeping Dragon thread (optional).
The last three quests are optional, but they will allow you to get deeper into the story that will be told as part of the event. You can skip these quests using the "Quickstart" option in the event menu. Further content will be opened gradually in accordance with the schedule shown in the picture below.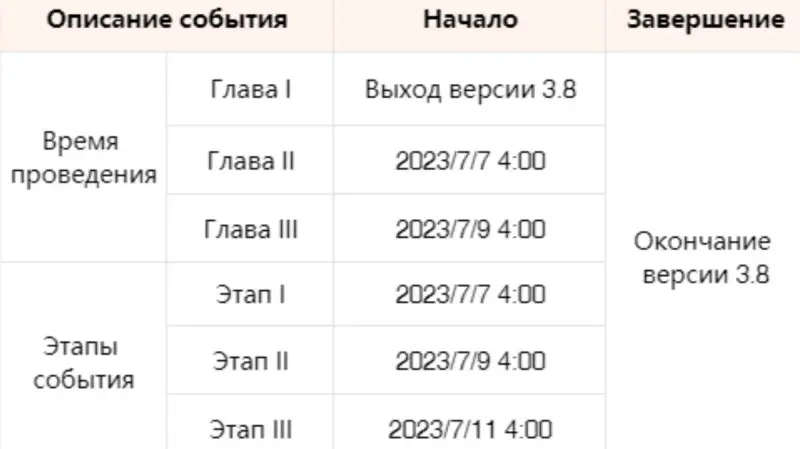 Event Quest Walkthrough
The storyline of the event consists of three chapters that will open gradually. Each stage will include several missions.
An invitation from afar!
The first chapter of the event, during which you have to go to the Genie and help her with the problem that has arisen. It will be necessary to explore the strange dungeon inside the bottle and find its owner. To do this, you will have to collect the parts scattered around the district and repair the central node of the Mirage Veluriy. A detailed walkthrough is provided in a separate guide.
Trouble in the garden of ghostly mirrors!
< p>The third part collapsed in the northern jungle of the amusement park. You will also learn that the manager of this place knows where to find Eola's relative. A detailed walkthrough will be presented in a separate guide.
The story of the dream and the beginning!
You will need to find the last detail, and then restore the Velurium Mirage so that the core of the dungeon will finally reveal all of it secrets. A detailed walkthrough will be presented in a separate guide.
All event tests
Once again, we note that access to them will open only on July 7th. In total, you can participate in four exciting mini-games.
Turbulent battle
To win this challenge, you will need to shoot down all the balls that are floating in the sky using an unusual water cannon. You will be given a limited amount of time to destroy the orbs.
At the same time, in addition to ordinary balls, there are also trump, violent, multi-subversive, hyper-powerful, powder and Nemesis balls. All of them have unique effects that can help or, conversely, hinder you in passing the stage. We told you more about this mini-game in a separate guide.
Roaring Fox's Travel Notes
You can take part in a unique race, having traveled all the sections of Mirage Veluriam. In this case, the Roaring Kitsune will act as an air transport – you need to bring it to the finish line in a limited period of time, collecting as many Adventure Coins as possible.
Mudfruits may get in your way during the challenge and interference spheres that emit special waves. If you hit them, then the time given for the race will decrease, which will worsen your final score. We told you more about this mini-game in a separate guide.
Bright dance of thought
A combat challenge in which you will have to fight various monsters on a special stage with special conditions. You have to properly set up your team to defeat your enemies.
Destroying monsters will generate Relentless Resolve, which will allow you to gain Sharpened Focus, which, when activated, will give your heroes various buffs. Use it for faster destruction of enemies. We have told more about this mini-game in a separate guide.
Chirp Balls
A small board game in which you need to throw a certain number of balls into the drawn zones to get points. The red area is worth 4 points, the yellow area is worth 2 points, and the blue area is worth 1 point.
Before you throw, you can change the position of the ball, as well as choose the strength of the push and direction. There are also two types of balloons with their own effects: serene and colorful. We have told you more about this mini-game in a separate guide.
Rewards of the "Summer! Amusement park? Mirage!
Passing through the tests, you will receive various rewards, including pestilence, source stones, experience books, magical enhancement ore and other valuable materials for leveling characters and weapons.
How to get Layla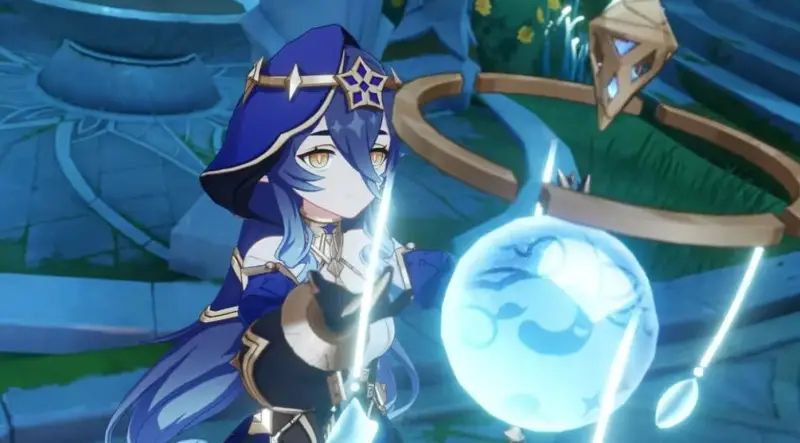 You can claim this 4-star Cryo heroine by collecting the right amount of enchanting crystals. This currency is issued for passing the above tests. If you already own this character, you will unlock his Constellation or get 5 Wandering Star Glitter.
How to unlock the new skin for Keii
A new skin for the Cavalry Captain called Wind Shade in Sails can be purchased with Celebration Vouchers. You can get them by opening caskets with coupons and exciting chests, as well as completing Curious Challenges. In a separate guide, we told you where you can get this currency.