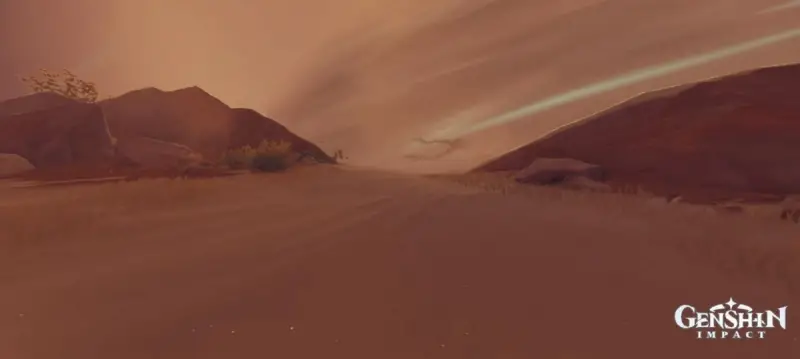 Genshin Impact's Perfect Sandstorm is a hidden achievement from the Wonders of the World section. You can get it in the Hadramavet desert by seeing a unique natural phenomenon. In this guide, we will tell you about two ways to get this achievement.
How to get the "Perfect Sandstorm" achievement
The only condition for obtaining this achievement for 5 primogems is to get into a sandstorm in the Hadramavet Desert . There are two ways to do this.
Desert Storms
You'll most likely get the achievement just by exploring the desert: sandstorms are common throughout the region. They are characterized by a sharp decrease in visibility, both in the game itself and on the map – during a storm it becomes less clear.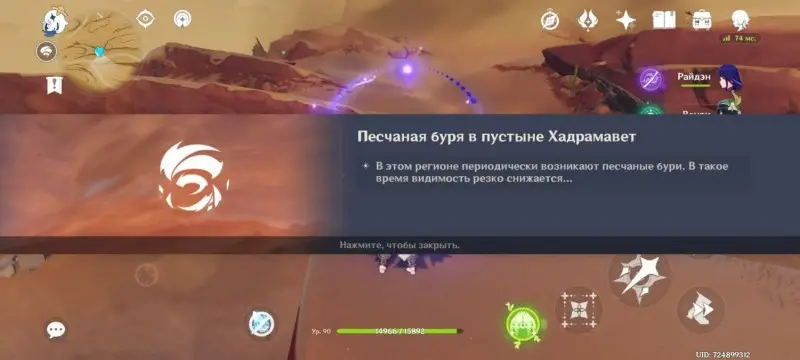 Most often, storms occur in the center of the desert, near Mount Damavand, so we advise you to head there to get the achievement.
Jinn Lilupar
< p>After completing the "Dirge of Bilcis" quest chain, you will receive the genie Lilupar. By collecting its fragments, you will open up new possibilities. So, in the Oasis of Eternity, at the end of the quest chain, you will find a fragment that allows you to create and pacify sandstorms in djinn shrines. You can check if your genie has this power in your inventory.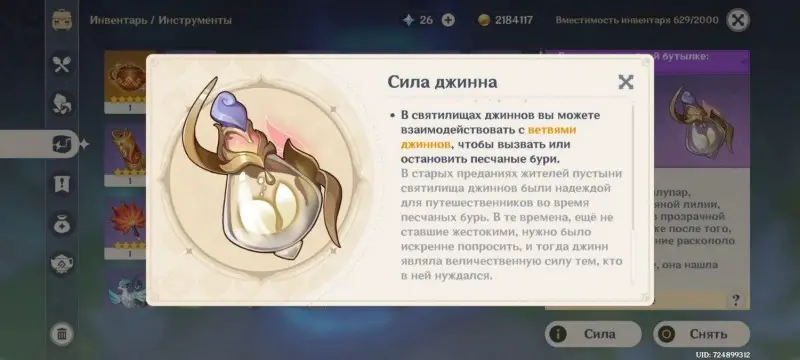 Djinn shrines are scattered throughout the desert, and appear on the minimap when approached. For example, one of them is located northeast of Ghoul Pass, in a small ruin.
Sanctuaries look like small glowing trees. Equip the genie in your inventory and approach the shrine to activate the storm – this is the second way to get this achievement.
When you summon a nature element, stand in it center and wait until you unlock the "Perfect Sandstorm" achievement.