In Genshin Impact, the strongest opponent! The biggest problems! is the final task of the "Epic Battle of the Molds" event, in which you will need to defeat Chania and fight Fatui. In this guide, we will tell you how to become the champion of the tournament and get a free Dory as a result.
Completing the quest "The strongest opponent! The biggest problems!"
How to start the task
It starts automatically on the next real day after the completion of the last mission called "Unimaginable Defense". After that, you will need to wait until tomorrow morning (08:00-10:00) and go to the stage in Port Ormos. Watch a short cutscene and then interact with the tournament board.
How to defeat Chania
So, in the final you have to fight with Chania, whose trump card is A whirling Pyro mold that can deal massive fire damage to multiple of your mushrooms at once. Anemo, Electro and Pyro mushrooms help him in the battle. Given this composition, your main danger will be the Overload reaction, which causes explosions and knocks you down.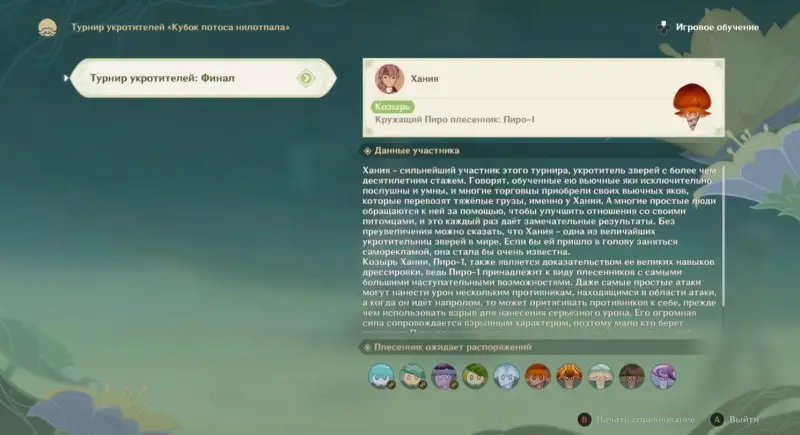 Collecting a completely own squad this time, unfortunately, will not work, since the group will definitely have to have a floating Hydro molder, a floating Anemo molder (from Laila) and a spinning Electro molder (from Yae Miko). You can only fill the 4th place – we advise you to take a circling Cryo molder, which will allow you to create a Freeze reaction. You can also choose Dendro Mushroom to create Budding and Stimulation.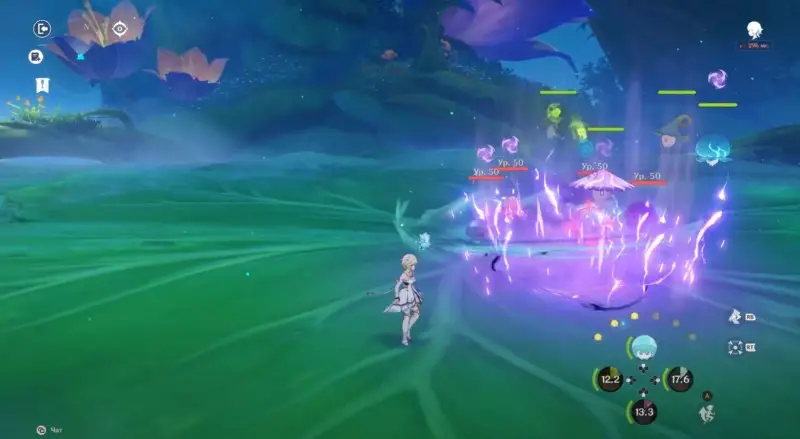 To defeat Hania, we recommend that you first remove her team's buffs and healing. To do this, you should deal with the stretching Pyro and Anemo molds as soon as possible. Then deal with the Electro opponent to prevent the creation of Overload, and at the end lay the opponent's "trump card".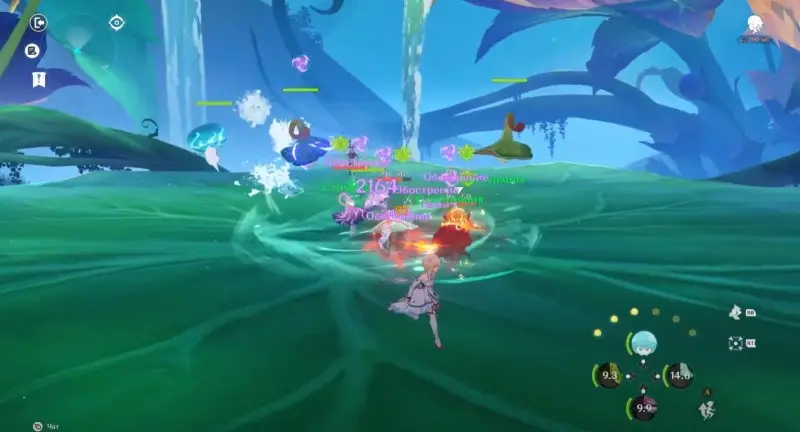 Note that after losing, Haniya will refuse to give up, so you have to fight her again. However, she will not change her team composition or battle tactics, so use the same strategy against her as the first time.
How to defeat Fatui
As soon as you defeat the opponent for the second time, a cut-scene will begin in which Elchingen will appear. We follow the merchant and find ourselves surrounded by Fatui soldiers. We will find out why the experiment was carried out. After that, the battle will begin. Only Hydro Mold will remain under your control, but you only need to use its ability once to end the fight.
Next, you will have to destroy 2 waves of Fatui skirmishers, each with 4 fighters. They differ from the regular versions in their reduced health, so they can be easily defeated by first grouping Anemo with a mushroom in one place, and then hitting them with elemental attacks of other molders. Don't forget to heal your pets with Hydro Mushroom.
After the battle, watch a long cut-scene. When it is completed, the mission will come to an end. As a reward, you will receive 30 primogems, 20 thousand pestilence, 2 hero experience and 4 magical enhancement ore. In addition, now you can take the 4-star Dory to your team.