Dice Roll! Meet new people in Genshin Impact is the second quest of the Duel! To the heights of card mastery. In this task, you will continue to search for the mysterious Card Thief – and in case you have any difficulties with the passage, we have prepared this guide.
Completing the quest Throw Dice! New acquaintances
How to start the task
The quest is available as part of the Duel! To the heights of card mastery. Complete the first task of this line – after that the quest should appear in your journal by itself.
Wait 8-10 hours the next day
Using the Paimon menu, rewind time to the next morning.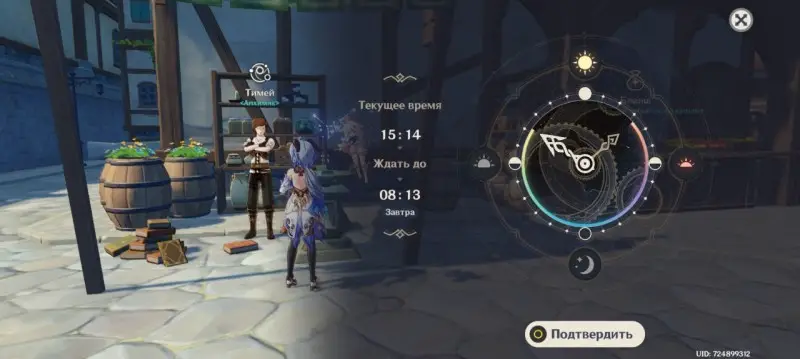 Head to Li Yue
Go to the bridge north of town. Bai Wen, Ning Guang's secretary, is already waiting for you here. Heaven's Will Qixing wants to meet Charlotte, so the journalist will go to the Jade Palace. You decide to walk around the city and find out more about the Card Thief.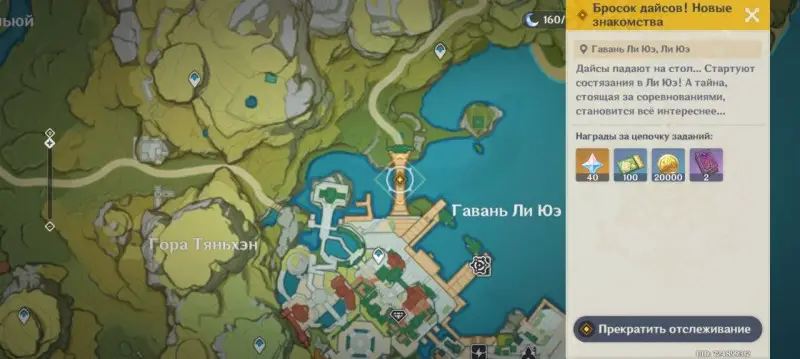 Go to the port< /h3>
Head to the southern part of Li Yue Harbor. There, talk to three people: Yun An (standing by the stairs), Guan Hai (next to two barrels, closer to the water), Old Sun (near his shop with fish).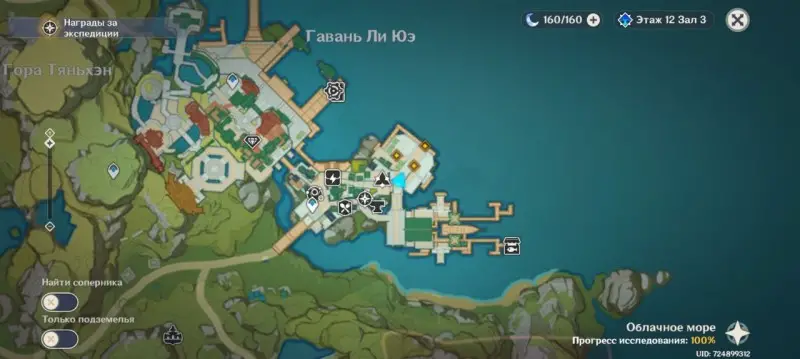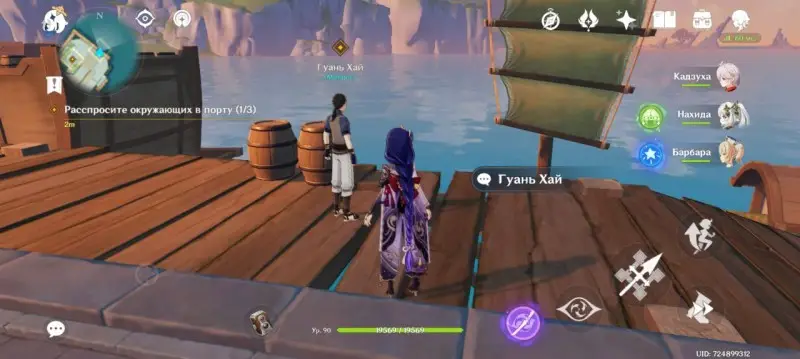 Questioning will not bring results, but you will immediately meet Kazuha, and then Kirara.
Greet the courier
Approach Kirara to start a conversation. The girl is lost and can't find the funeral home.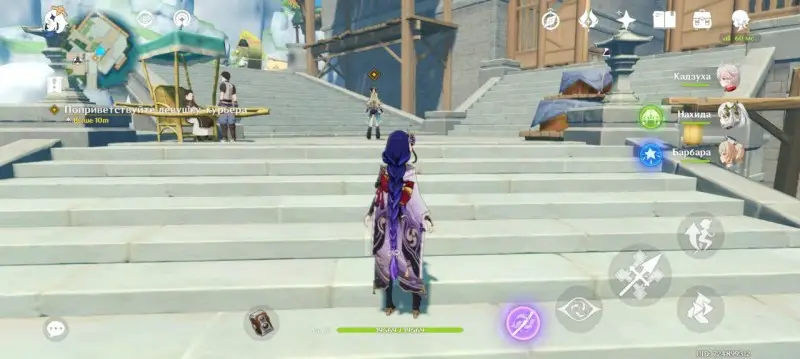 See Kirara away
The bureau is located in the middle of the city. Introduce Hu Tao to Kirara and Kazuha. After the courier has left, watch the card duel between the undertaker and the samurai.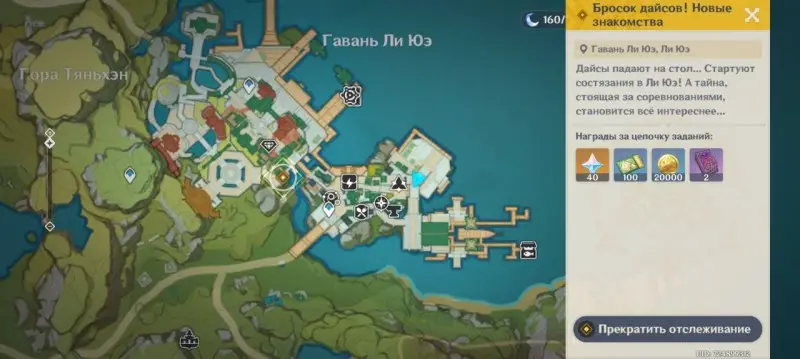 After that, Ke Qing will come to see if Hu Tao is ready for the final. The funeral director will remember that the Card Thief took the card from Chun Yun.
Find Chun Yun
Look for an exorcist on the slope of Uvan. Here he is trying to help little Fan: he was playing hide-and-seek with his girlfriend, little Yu, and she got lost.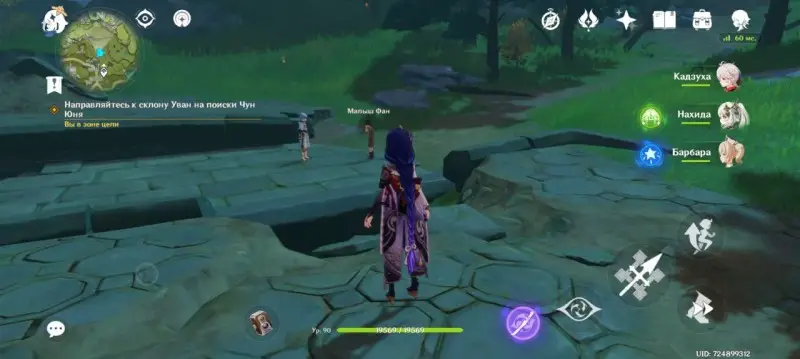 Find baby Yui
Go ahead along the road. Examine the tree to the left of the path, then move on.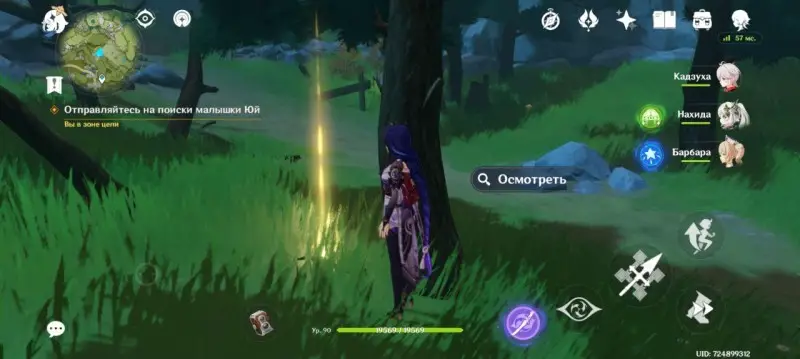 Defeat the Treasure Thieves. In the same place you will find Baby Yu's cards.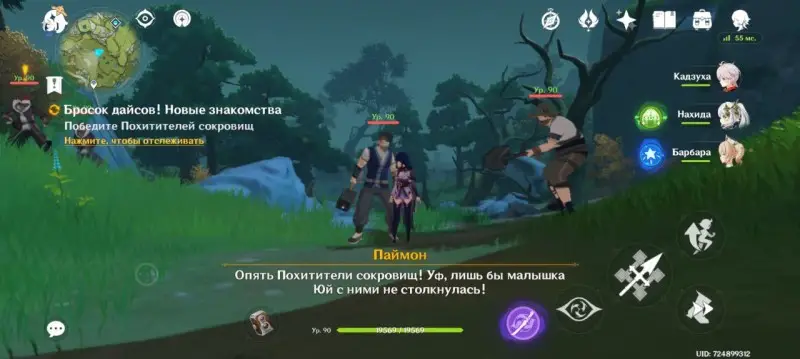 Track nearby players with the Card Chest. Continuing along the path, reach the crying girl.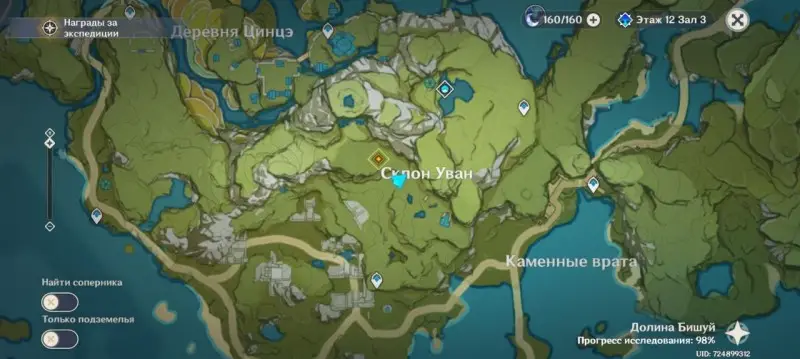 After talking with the children, Chun Yun will tell you everything he knows about the Card Thief – apparently, he went to Inazuma.
Return to the tournament site
Head to the northeastern part of the harbor . Talk to Hu Tao about her victory in the tournament. Charlotte and Ning Guang will join the conversation. Chapter Qixing will tell you some details about the unique card shirt that the thief was after. This completes the quest.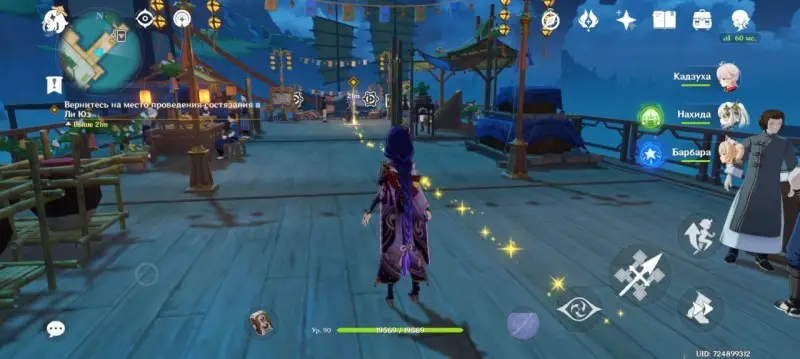 Reward
Completing this quest will reward you with 40 Primogems, 100 Summon Coupons, 20,000 Mora, and 2 Character Experience Books.