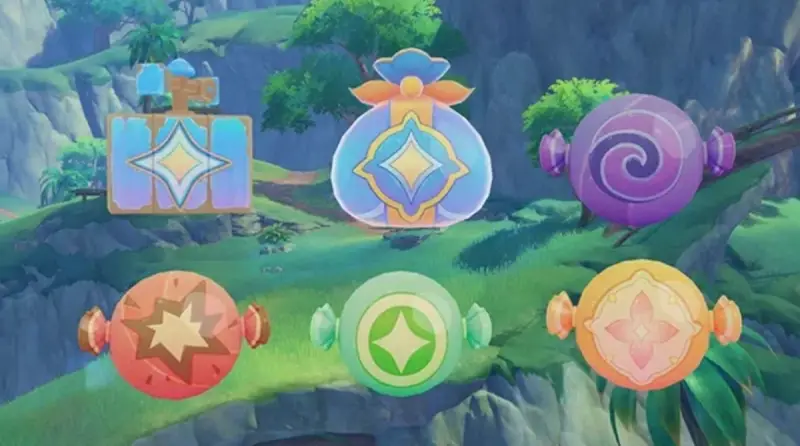 In Genshin Impact, Turbulent Battle is a 3.8 patch mini-game and part of the Summer! Amusement park? Mirage!". As part of it, you have to destroy various balls from a water gun, gaining points. As a reward, you will receive Source Stones, Ascension Materials, and Enchanting Crystals. In this guide, we will tell you how to go through all its stages.
Turbulent Battle basic information
How to start the event
First of all, you will need to complete quest chain "Invitation from afar!", which allows you to get into the Mirage Veluria and gain access to all the tests of the main event. Next, you need to wait until July 7 and take on the mission "Crocodiles? Water guns? It's a battle!".
You will need to find and talk to an unusual engineer located in the "dangerous region" and fiddling with some kind of device. This will complete the task. As a reward for completing it, you will receive 10,000 mora and 4 adventurer experience.
The essence and rules of the event
To win this challenge, you will need to shoot down all the balls that hover in the sky , using an unusual water gun. You will be given a limited amount of time to destroy the orbs.
Note: We advise you to change the camera sensitivity in the aiming mode in the control menu if necessary to improve the controllability of the gun.
When firing, the Croc Cannon uses reserve shells – it can hold 20 ammo in total. When they run out, it will automatically recharge, however, at certain points in time, you can recharge it manually.
By accurately hitting the balls within a certain period of time, you will be able to score a streak, and the higher it is, the more points you will end up with. However, you should be aware that in addition to ordinary balls, there are other areas, and not all of them can benefit you.
By destroying ordinary and trump balls, you will receive points. Hitting the Multi-Blast Orb will cause a powerful explosion that will damage all orbs around it, allowing you to score high points instantly.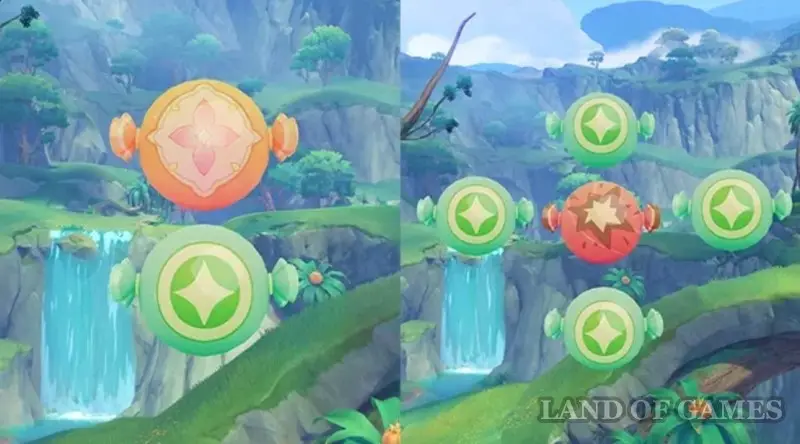 When you hit a wild ball (purple), you will lose some points and interrupt the previously scored series. If you hit a hyper-powered ball (blue), the water cannon will go into boosted mode with unlimited projectiles and a larger area of ​​​​explosion. Plus, if you shoot at a turbulent sphere, you won't get any debuff.
Nemesis' orbs (similar to mushroom pig) do not explode after one hit – you need to shoot them several times to destroy them. Just by hitting it, you won't get very many points. But there is a big reward for destroying it.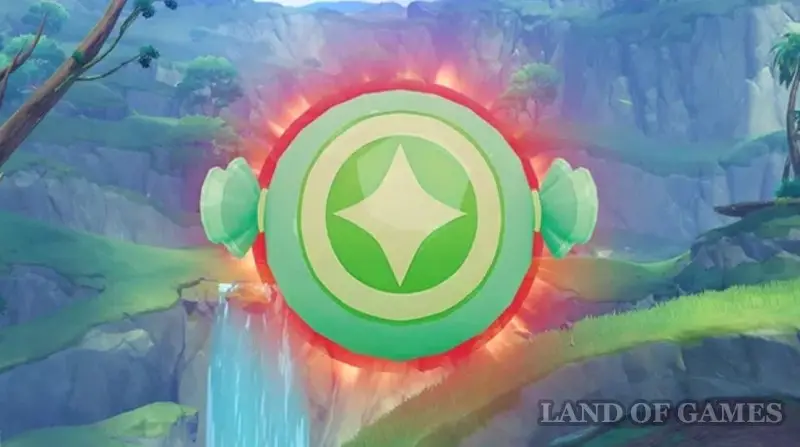 Add that if the target balls are commanded to self-detonate, they will automatically explode after a certain time, however, you will not receive points for this. Therefore, try to destroy such spheres in the first place.