In Hogwarts Legacy, unforgivable spells are extremely powerful spells that can greatly help a hero in combat, but they are to dark magic. In this guide, we will tell you how to open Crucio, Imperio and Avada Kedavra, what their power lies in, and what consequences await the player if they are used frequently.
The first thing you will need to do is progress through the story until the quest line "Blood Relation" associated with Sebastian, a Slytherin student, automatically appears in your quest log. There is no way to skip this chain, and you can complete it even after completing the main storyline.
Go to the Great Hall and meet Sebastian there, arguing with Ominis Gaunt about learning the dark arts. Talk to them to start the corresponding quest line. Next, you will need to complete several personal tasks of the Slytherin, within which you will open new unforgivable spells. However, you must listen carefully to the dialogues and choose certain answers.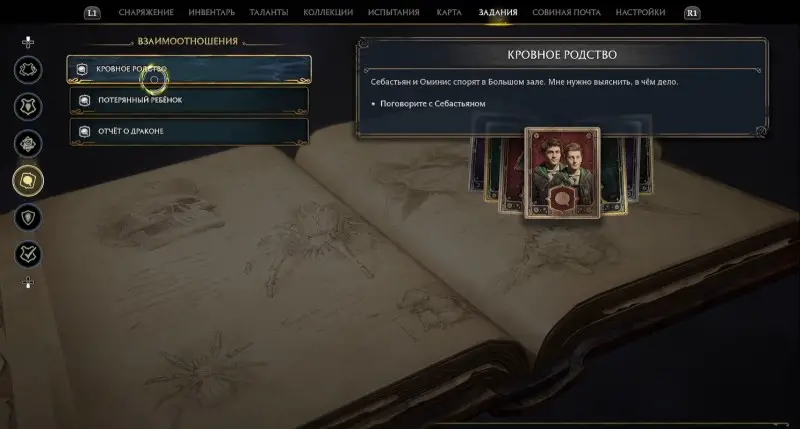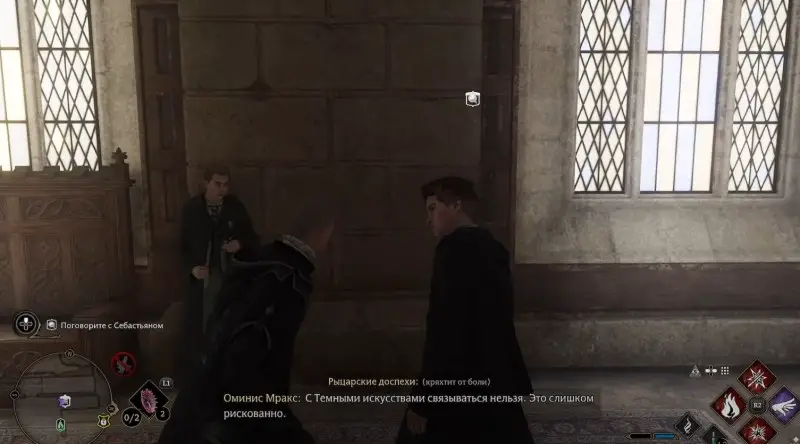 We advise you to save before starting each new Sebastian mission so that if you miss a spell, you can load the save and replay the quest. Next, we will go into more detail about obtaining each of the spells.
How to learn Crucio
This is the first Unforgivable Curse you can unlock in Hogwarts Legacy. To do this, you need to take on the task "In-depth study", which is the first in the quest chain of Sebastian Sallow. It can be accessed once you reach level 16.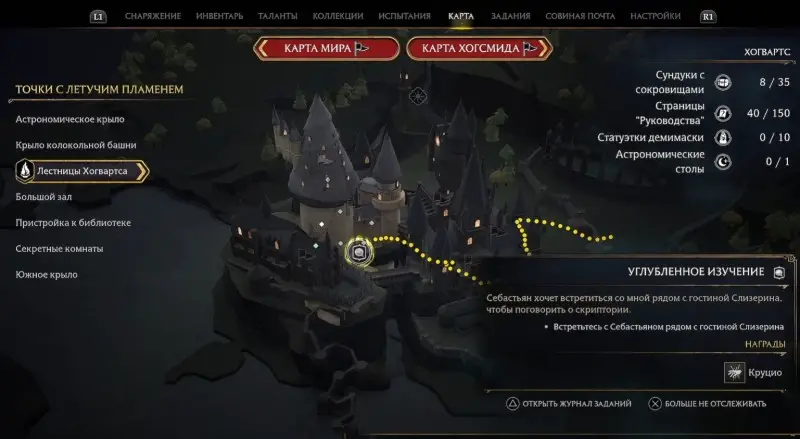 < p>During it, you, along with Sebastian and Ominis, will have to go to the Slytherin scriptorium. As you progress through the quest, you will reach a door that you need to use Crucio to open. During a conversation with a Slytherin, tell him: "Teach me the Cruciatus spell, and I will cast it on you." Note that your companion will not be offended by you, so your relationship with him will not suffer.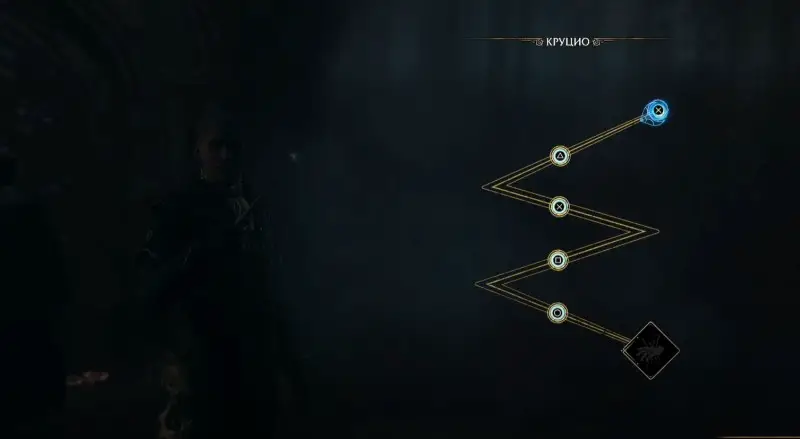 Note: This spell is most likely only unlocked after completing the High Fort main quest .
Note that Crucio allows you to deal long-term damage to enemies and impose a curse on them, which leads to them receiving additional damage. This spell is ideal for one-on-one battles, but has a relatively long cooldown.
How to learn Imperio
After progressing through the main story, you will soon receive another message from Sebastian, which will unlock access to the "Dangerous Discovery" quest. You will need to talk to a friend in the Krypt.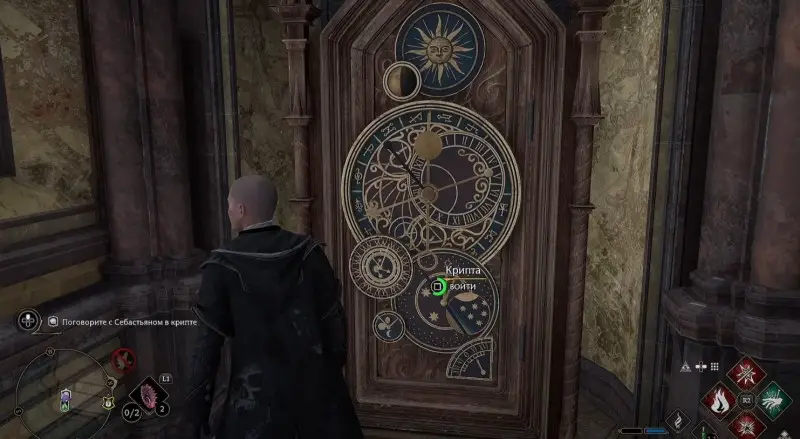 < p>Next, take on the mission "In the Shadow of Time", which will allow you to unlock the necessary spell. The recommended level for its passage is not lower than 17th. Find Sebastian near the catacombs, and then explore them together to find a relic.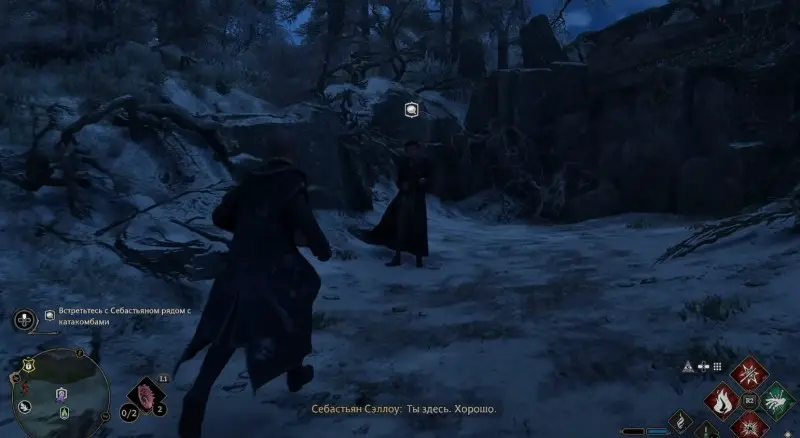 At some point, you will encounter Ominis. This is where you will be able to learn new magic. To do this, in a conversation with Sebastian, say the following: "Yes, I want to learn the Imperius spell", and then play a small mini-game.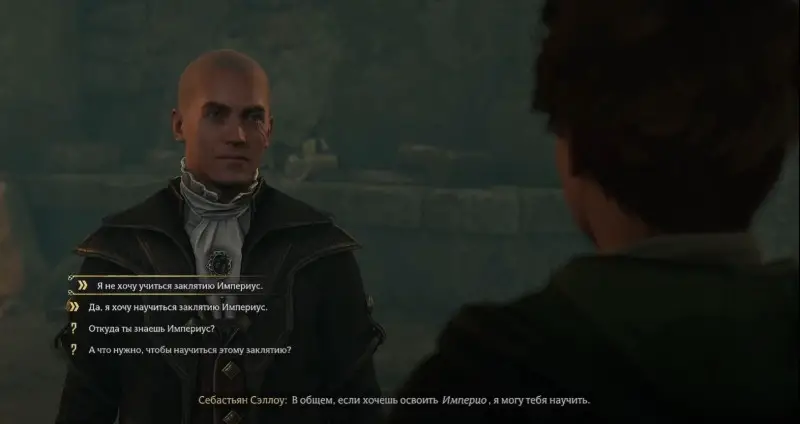 < p>This spell allows you to temporarily turn your enemies into allies, and they take less damage from other opponents. In addition, they are cursed, so after the end of the spell, they will receive increased damage. This magic is great for fighting large enemy groups.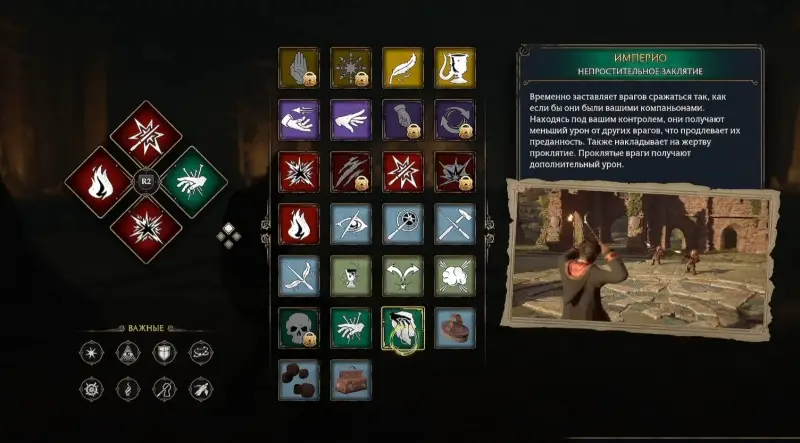 How to learn the Avada Kedavra spell
The latest and most powerful Unforgivable spell that can instantly kill the enemy. So, first you will need to complete the tasks "Insurmountable Distance" and "Ghostly Hope". Then you have to reach level 28 by exploring locations and going through the story, and wait for the quest "Fatal Relic" to appear.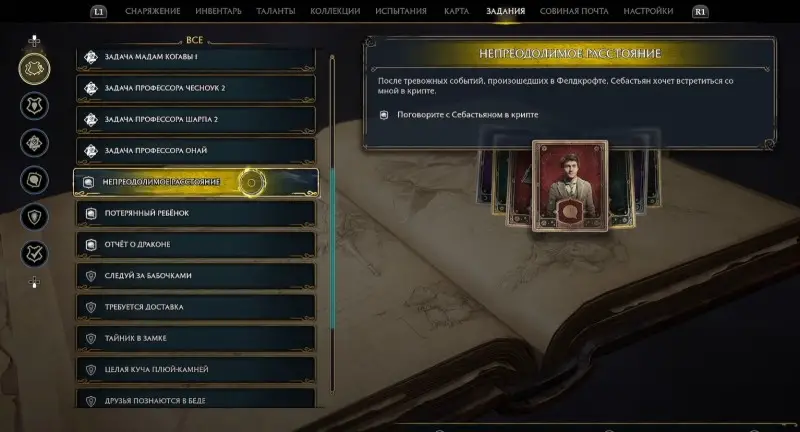 < p>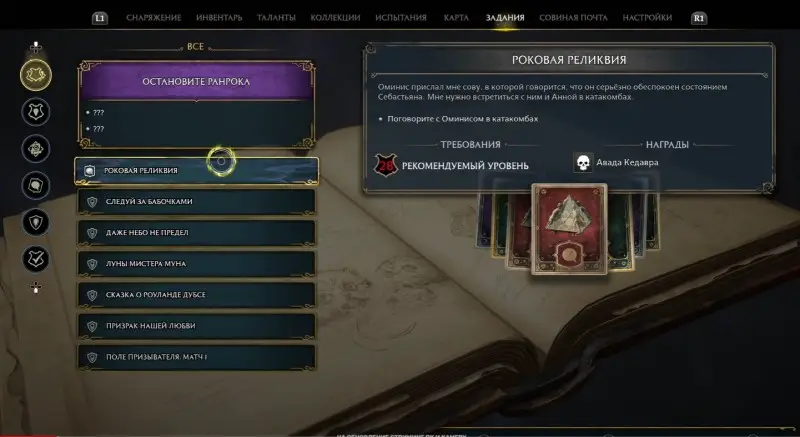 < p>After accepting the quest, you will need to talk to Ominis in the catacombs. As part of it, Sebastian uses a new spell, and then invites you to study it. To do this, choose the following two responses when talking to the Slytherin:
Everyone should know this spell.
Yes, please.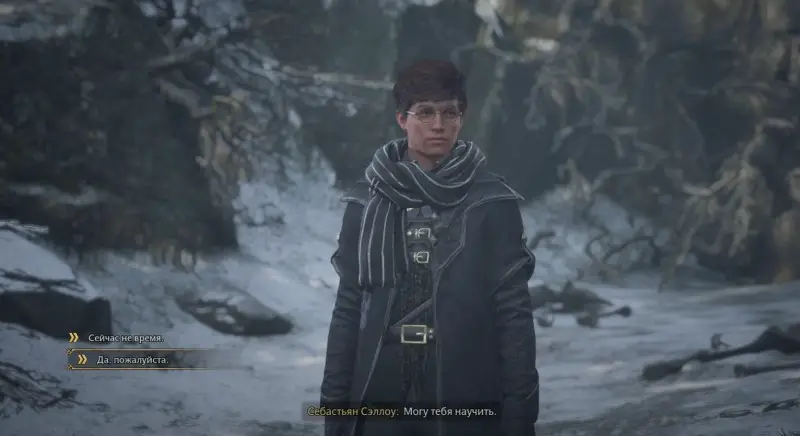 < p class="p1">Note: This spell is most likely only unlocked after completing the main quest Lodgok's Devotion.
As we have already noted above, this spell allows you to kill almost any enemy in one hit. Its only drawback is a very long reload, so it will not work to destroy opponents left and right.
Consequences of using unforgivable spells
Crucio, Imperio and Avada Kedavra cannot be used on the Hogwarts grounds, that is, they can only be used outside the school. At the same time, there is no magic police in the game, which will immediately take you to Azkaban if you start casting these spells often. It also has little to no effect on the main story, so you can play the role of a dark wizard without any consequences.
< /p>
The most you'll face is judgment, anger, or whispering from your classmates or teachers if they find out you're casting unforgivable spells. Once again, we note that Hogwarts Legacy does not have a morality system that depends on your actions.