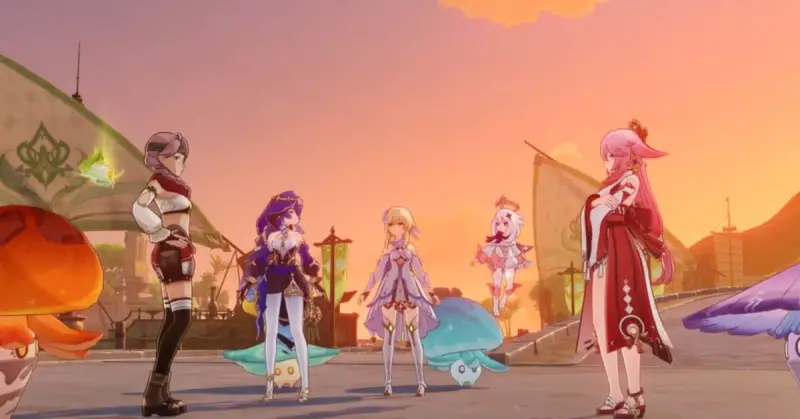 In Genshin Impact, Inconceivable Defense is the fourth quest in the Epic Mold Fight event questline. As part of it, you have to fight Hardy Twoblade and Layla. In this guide, we will tell you how to quickly defeat all opponents in order to advance in the tournament, and find Chania.
Passing the Unimaginable Defense quest
How to start the quest
< p>Access to it will be unlocked on the next real day after completing the last mission "Double Task. Promotion and Research! You will then need to wait until tomorrow morning (08:00-10:00) by scrolling through the time using the Paimon menu.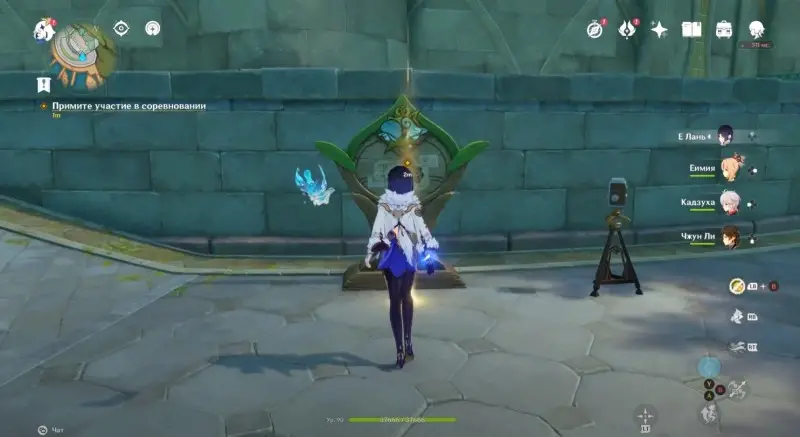 How to beat Hardy Two Blades
As usual, you need to go to the stage in Port Ormos and approach the tournament board. In the ¼ finals, you will have to fight Hardy Two Blades, a former mercenary. His trump card is the sprawling Geo Mushroom: Unbreakable Rock, which can deal a lot of damage to your moulders, especially if they are next to each other. The opposing team also has Electro, Pyro and Hydro mushrooms.
We advise you to assemble the following team against him:
Swirling Cryo Mold (main-DD)
Spinning Pyro Mold (tank)
Floating Hydro Mold (healer)
Spreading Electro Mold (support)
Use combinations of Hydro, Cryo, Pyro and Electro attacks to neutralize enemy attacks from Hydro, Pyro and Electro molders. Create a Freeze reaction (Hydro + Cryo) to permanently keep enemies in statue form.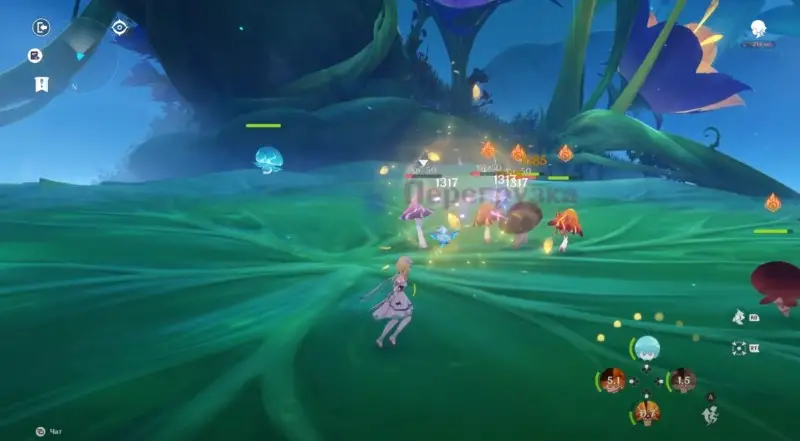 At the very beginning of the battle, we advise you to deal with the enemy Hydro Mushroom first, so that it does not heal allies, and also does not provide a basis for creating Charged and Vapor reactions . After that, aim for the Geo Mushroom, who will constantly perform air attacks. The remaining opponents should not be a problem.
After dealing with all the enemies, exit the arena and talk to Laila and Yae Miko. Then you'll fight in the semi-finals.
How to beat Layla
Interact with the tournament board again. You will see that the girl's trump card is the floating Anemo Mold: Brutal Beast, which is able to release elemental charges and create whirlwinds (keep mobs in one place). Electro, Cryo and Anemo mushrooms will help him in the battle.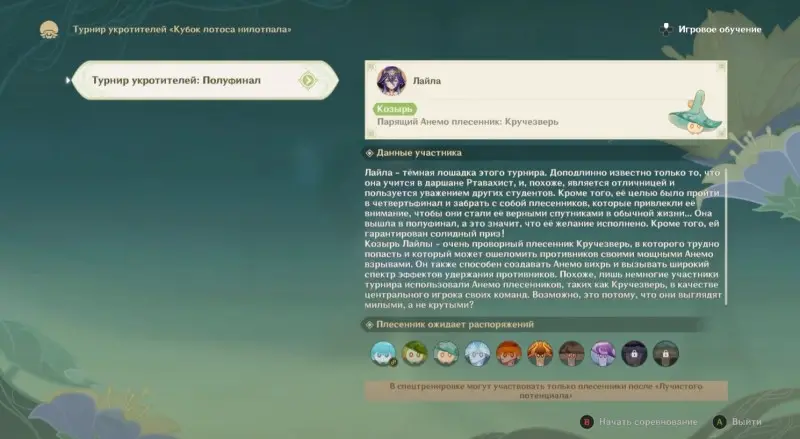 We recommend that you assemble the following squad:
Spreading Pyro Mold (main-DD)

< li>Whirling Electro Mold (Sub-DD)

Floating Hydro Mold (Healer)
Whirling Pyro Mold (Tank)
Lyla uses Electro and Cryo Mushrooms, which are vulnerable to Pyro, which is why we advise you to take two fire molders at once. Instead of an Electro Mushroom, you can optionally take an Anemo or Dendro pet to group enemies or create Burning.
First of all, we recommend that you deal with Laila's buffer and healer, that is, with both Anemo mushrooms, which can also capture your pets in whirlwinds. Use powerful offensive abilities on them immediately to quickly kill them. Then finish off the remaining Pyro enemies with attacks.
How to find Chania using elemental sense
After defeating, leave the arena and talk to Yae Miko. Then head to the mentioned place located between Gandharva and Chinvat Gorge. Move to the teleport in the northeast and glide down the hill. You won't find girls there.
You will need to use the sense of the elements (click on the mouse wheel) to find it. You have to follow the orange "breeze". Climb the hill first, and then climb the tree root. Now climb down it and continue down the slope. You will soon find Chania.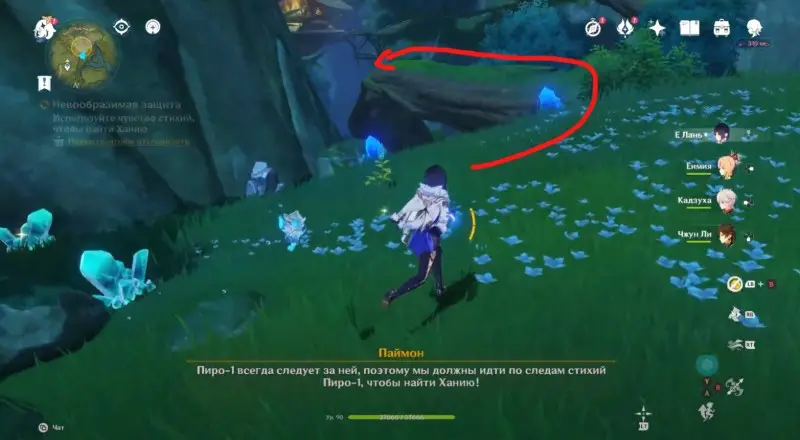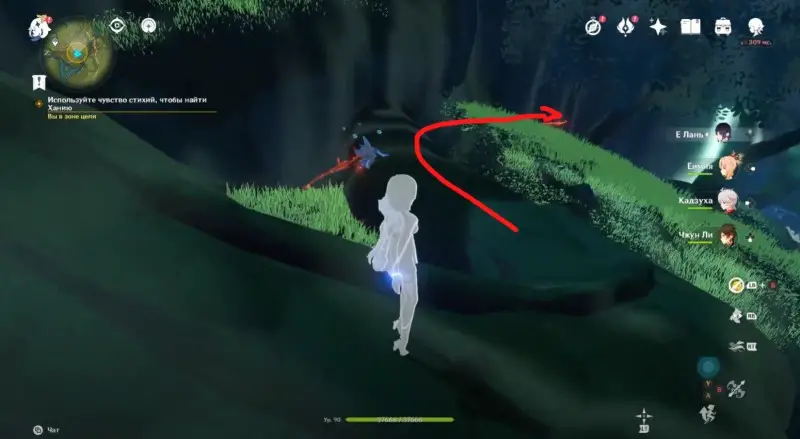 Talk to the girl – you will learn a lot of information about her past and the essence of the tournament. After watching a long video, you will complete the task. As a reward, you will be given 30 source stones, 20 thousand pestilence, 2 hero experience and 4 magical enhancement ore.