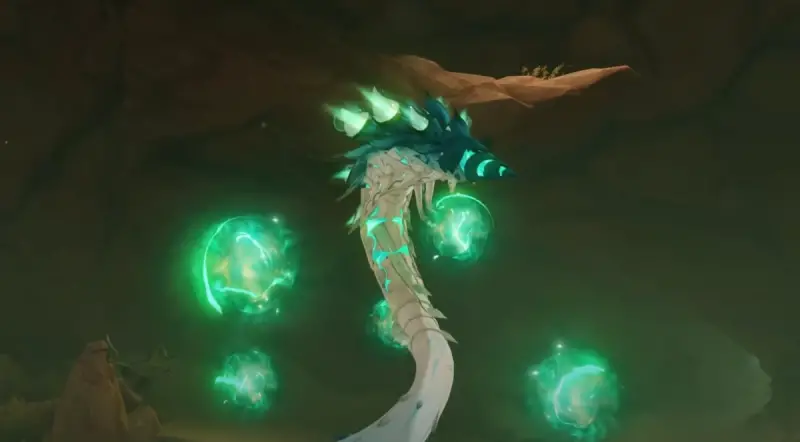 In Genshin Impact, Unut Seteha is a huge sandworm and elite boss added to the game with the release of patch 3.4. It drops Wayud's Turquoise and Pseudo Stamens, which are needed to exalt certain characters. In this guide, you will learn where you can find this monster, as well as how to prepare the perfect team to fight him and defeat him quickly.
Where to find Unut Sutekh
According to preliminary information, the arena with it is located in the Hadramavet desert, which is part of Sumeru. In theory, you can get to this location after completing the Archon quest "Song of Dragon Freedom", but we advise you to follow the main story and start searching at least after the mission "Dreams, Emptiness and Deception", in which you will visit the desert area for the first time on plot.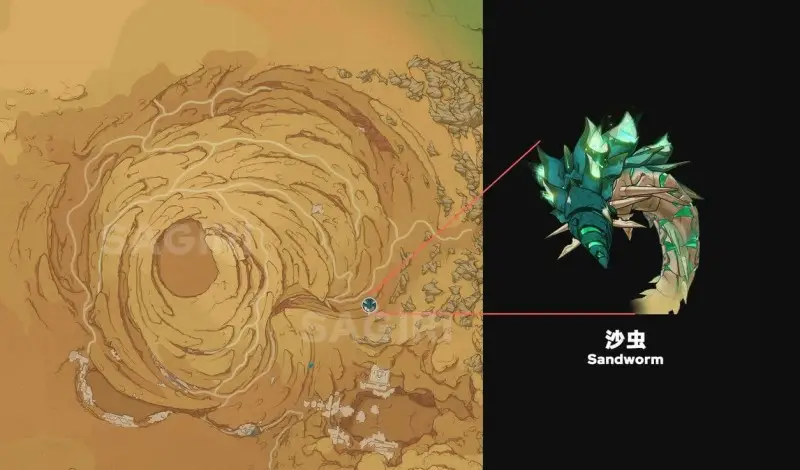 This boss is located in the eastern part of the region in a network of tunnels. More precise coordinates of his location will appear after the release of patch 3.4.
Note that after destruction, it recovers in about 3-5 minutes – you need to teleport to another area or re-enter the game for the sandworm to reappear. Remember also that in order to collect rewards, you will have to spend 40 units of Elemental Resin from him.
Characteristics of Unut Setekh
This enemy belongs to the Anemo element, therefore it has 60% resistance to it, so that it's definitely not worth taking the appropriate damage dealers into the squad. To the rest of the elements and physical damage, its resistance is 25%, which is also quite a lot. Fortunately, this feature can be bypassed – read more about this below.

As for the combat characteristics of the Sandworm, they are almost comparable to the parameters of the Feathered Mold, with the exception of the attack power – in Unut Setekh it is slightly lower. Therefore, with the right selection of characters and their good pumping, you should not have problems killing him. You can see all the attributes of the enemy in the picture below (2P, 3P and 4P show the characteristics when playing in cooperative mode).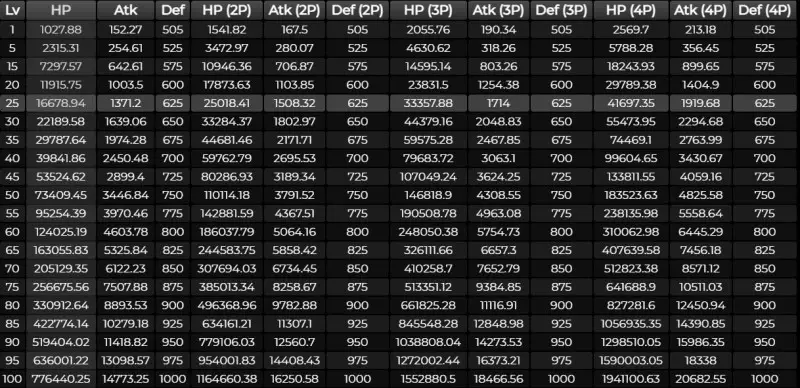 Recommended characters< /h2>Hero Selection Tips
We mentioned above that this boss is highly resistant to the Anemo element, so you should not take the heroes of this element. We advise you to take the damage dealers of those elements that interact with Anemo – we are talking about Hydro, Pyro, Cryo and Electro characters.
The fact is that while hovering above the ground, the enemy constantly creates erosion balls that can be destroy only with elemental attacks that react with Anemo. As a result, the sandworm's resistance to the corresponding element will drop. If two orbs are destroyed in a row, the boss will fall to the ground.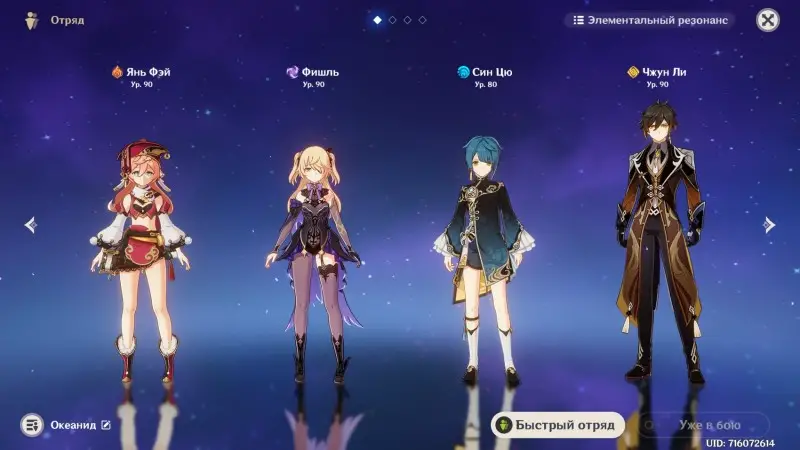 Given that this enemy can float in the air, we advise you to use characters with long-range attacks, i.e. archers and catalysts. You can also add good healers (Kokomi, Barbara, Bennet, Dory, Kuki Shinobu) and shielders (Zhong Li, Laila, Dion) to the squad to increase its survivability. The table below will show the most useful characters.
Optimal commands
Based on the above information, we have prepared some of the most suitable units that will be the easiest for you to deal with Unut Seteha. They are shown in the table below.
Primary DPS
Secondary DPS

< th scope="col">Minor DPS /Support

Support/Healer

Eimia

Ye Lan (Fischl)

Yun Jin

Zhong Li

Eimia

Gan Yu

Kazuha

Diona (Bennet)

Eimiya

Yae Miko

Jung Li

Bennet

Kli

Xing Qiu

Fischl

Zhong Li

Yan Fei

Ye Lan

Xing Qiu

Bennett

Kokomi

Ye Lan

Xing Qiu

Kazuha

Kokomi

Raiden

Ye Lan

Colleys

Gan Yu

Tartaglia

< /td>

Kazuha

Diona

Tartaglia

Fischl

Bei Dou

Bennet

Tartaglia

Raiden

Sarah

Bennet

Gan Yu

Mona

Diona

Venti
Unut Setekh's Attacks and Movements
< i>Information will be added after the boss appears in the game…
How to defeat Unut Setekh
Information will be added after the boss appears in the game…
Achievements for Unuta Setekh
During the battle with this enemy, you can get two trophies at once. Next, we will tell you what you need to do to open them.
I hate him too!
To open it, you must let Unutu attack you for the first time.
Incense Lord …
To unlock it, you need to invoke the Disperse reaction with Erosion Orbs by attacking Unut Setekh while he is levitating.
Rewards for defeating Seteha's Boot
Destroying this sandworm will earn you friendship experience, pestilence, adventure points, and a variety of materials, which are mainly needed for developing Anemo heroes. The higher the level of the enemy, the better the reward will be:
Vayud Turquoise Shard (level 20+)
Vayud Turquoise Fragment (level 40+)
Piece of Wayud Turquoise (Level 60+)
Precious Wayud Turquoise (Level 75+)
Pseudo Stamens (Level 30+) – Required to raise al-Haytham.

< /ul>

Among other things, this enemy drops various sets of artifacts, namely:

Lucky (3 stars)
Instructor (3-4 stars)< /li>
Berserker (3-4 stars)
Gladiator's End (4-5 stars)
Traveling Ensemble (4-5 stars)

We hope that our Genshin Impact Unutu Setekh guide will help you find and kill this boss by learning about the tactics of fighting him in advance and preparing the perfect team to fight.