In this article, you will find out when Genshin Impact Update 3.2 is released, which characters will be added to the banners the first and second phases of the patch, as well as what new heroes, weapons, tasks, events, locations and bosses will appear in the game. We will gradually update this article, so we recommend that you bookmark it.
Note: Currently, the information below is based not only on the statements of the developers, but also on leaks and files mined by data miners and testers, so it is not 100% reliable and may change over time.
Release date Genshin Impact 3.2
New updates are typically released every 6 weeks, however HoYoverse has now decided to reduce the duration of updates to 5 weeks in order to return to the previous schedule. For this reason, the release of the upcoming patch will take place on November 2, 2022. It will be replaced by version 3.3 on December 7th.
You can preload the client a few days before its release. The developers will certainly carry out technical work, which can last up to 5 hours. Players are usually compensated with 300 primogems.
Genshin Impact 3.2 livestream
Developers often hold special streams a week and a half to two weeks before the next update is released. They are usually shown on Friday or Saturday. For this reason, the live broadcast according to version 3.2 will have to take place on October 21 or 22 of this year at 15:00 Moscow time. During it, promotional codes for 300 source stones will be published.
New banners and characters
miHoYo has already confirmed that they will add two new heroines to the project: Nahida (Kusanali) and Layla. The first is a Dendro Archon, and the second is a student at the Sumerian Academy.
Phase One Banners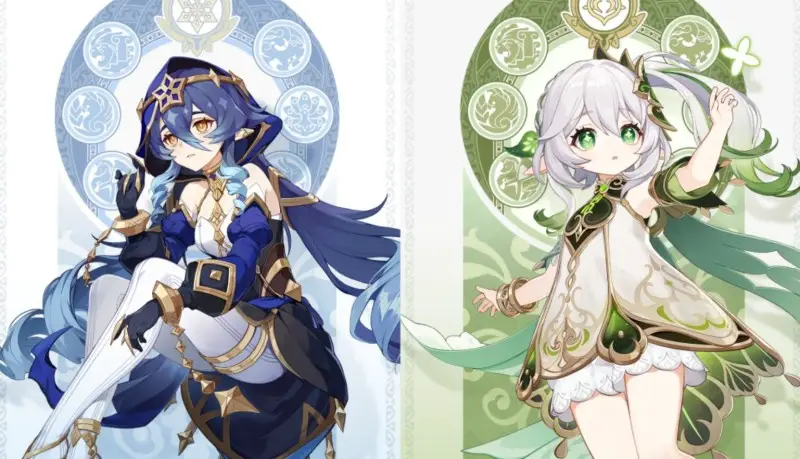 According to current leaks, the following characters will be dropped in the first half of the update:
Nahida (5 Stars) – Bearer of the God's Eye Dendro and an experienced Catalyst user.
Eimiya (5 Stars) – A pyro archer from Inazuma who loves fireworks and deals massive damage with her charged shots.
Layla (4 stars) – the owner of the Cryo eye of the god, who masterfully wields a one-handed sword. In combat, she plays the role of support, as she is able to impose a strong shield.
As for the weapon banner, it will definitely feature the new Dream of a Thousand Nights catalyst, which is Nahida's signature.
Phase 2 banners
Yae Miko's reruns should be expected in the second half ( Electro, catalyst) and Tartaglia (Hydro, archer). The former is the High Priestess of Narukami Shrine, and the latter is one of the Harbingers of Fatui.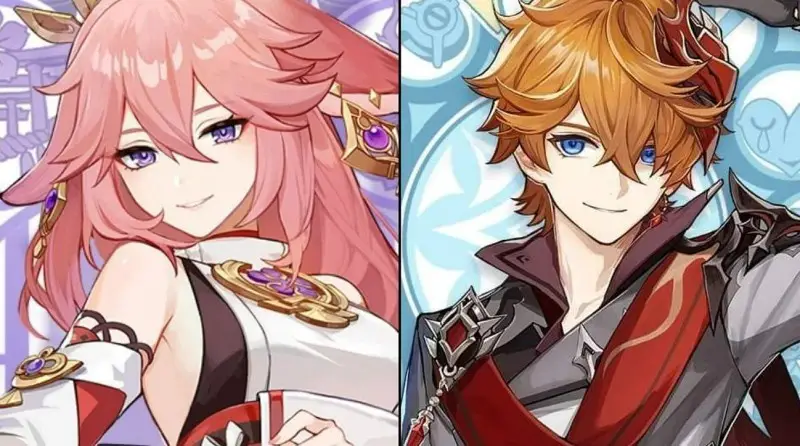 Speaking of weapons, insiders say players will have a high chance of getting the 5-star Polar Bow star and 5-star catalyst Truth Kagura. Both are considered excellent weapons.
Changing the Map
The developers have mentioned in passing in previous interviews that a new district, Sumeru, is planned to be added in patch 3.2. However, no official statements have been made so far. Therefore, it is currently unknown whether the Dendro region will be expanded in the upcoming update, and how this will be done.
Some believe that the studio will increase the size of the desert, while others suggest that players will be allowed to go deeper into the caves so that they were able to get even closer to the Abyss.
New Bosses
Players will be able to face two new formidable opponents: Scaramuccia and Dendro Hypostasis.
Dendro Hypostasis
This is the last of the seven elemental cubes that can be found in the game. According to current leaks, it will be similar in difficulty to the Hydro Hypostasis located on Watatsumi Island.
The arena with him, by the way, is available right now – it is located just south of the village of Aaru, that is, in the sandy region. This boss will drop materials needed to ascend Dendro Archon.
Scaramuccia
As part of the new story mission, players will face Scaramuccia, who will later become the new weekly boss. So far there is not much information about him. It is only known that in the game he will be called Shouki no Kami. His battle theme music has also appeared online.
As for the duel location, it will appear near the capital of Sumeru. For defeating him, artifacts and materials of exaltation will be given. By the way, you can get weapons blanks from the central lands from it.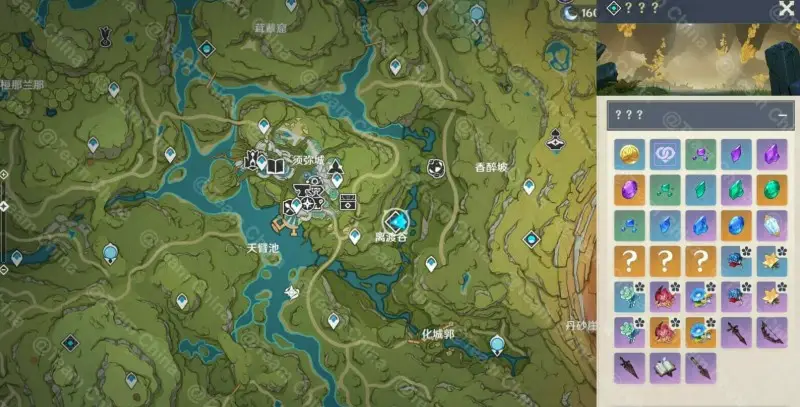 New quests
For the time being, miHoYo is known to continue the storyline by opening access to the fifth chapter of the third volume entitled "The Truth Between the Pages of the Purana". It is possible that the Traveler will meet Kaveh for the first time in it.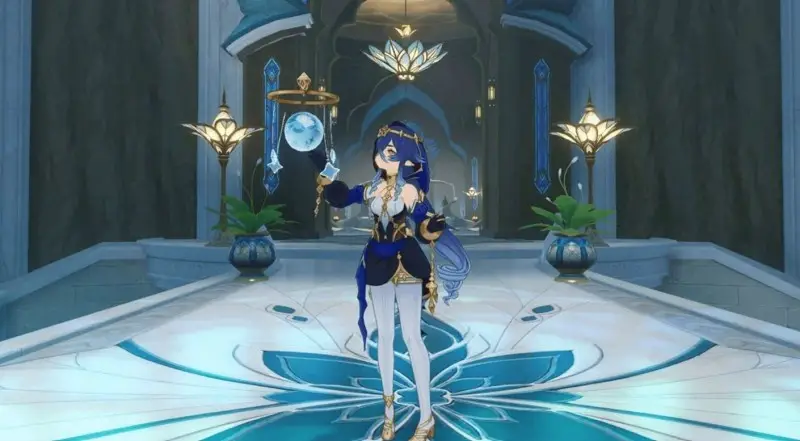 In order to better introduce Nahida to players, we're adding a Legends Quest dedicated to her. For Laila, they can prepare a Meeting. Of course, new world quests and daily quests will appear in Genshin Impact.
New weapons
We mentioned above that the developers will be adding a new catalyst called "Dreams of a Thousand Nights", which has the following stats:
Basic attack: 44-542 units
Secondary stat ( elemental mastery): 58-265 units data-vyhoda-bannery-personazhi-kvesty-i-sobytija-b5d477a.jpg" alt="Genshin Impact Update 3.2: release date, banners, characters, quests and events" />

Ability: Catalyst increases the character's elemental mastery by 32 if there are fighters of the same element in the squad, or increases his elemental damage by 10% if the elements of other team members do not match. In addition, all party members (except for those who are equipped with this weapon) increase their MC by 40 points.

Changes to the Kettle of Serenity

According to the leaks, after the release of a new update, the game will have an additional location for the Kettle of Serenity, made in the style of Sumeru. Even her concept art appeared.

Among other things, there are rumors that the hermitage will get a new feature called "Copy". It will allow you to borrow your favorite buildings and styles from other players.

New Events

Incredible Mushroom Madness

The main event of update 3.2, in which Travelers will have to become Pokémon masters for a while, but they will have to catch not bizarre creatures, but ordinary molders. The story missions will feature Layla, Yae Miko, and Dory, with the latter being available for free by accumulating a certain number of event points.

Players will be able to not only catch molders, but also train and send them into battle to destroy monster camps or protect monoliths . It will be possible to get a unique named card with battle moulders.

Adventurers' Challenges

The head of the Mondstadt Adventurer's Guild, Cyrus, decided to prepare a lot of special tests, for the passage of which valuable rewards are issued. Players will be able to participate in 18 mini-games, and most likely they will be able to complete them in cooperative mode.

A fascinating wonderland

This is a rerun of the event, which was introduced in version 1.4. As part of it, gamers will have to enter a special dungeon with many mini-games, for which rewards will be issued. The developers have prepared new games inspired by Sumeru, such as baseball with mold.

Amazing products

Players will again be able to meet the mysterious merchant Li Ben and exchange various consumables with him for boxes of wonders with valuable rewards.

The World Beyond the Canvas: The Green Chapter

Travelers will again have to help the artist Asagiri from Inazuma in search of inspiration. To do this, you will need to photograph various landscapes on the camera. Most likely, you will have to look for filming locations in Sumeru.

Hypostatic Symphony: Dissonance

Another rerun of the combat event, in which you need to go to a special dungeon where you will have to fight various Hypostasis, and players can choose the conditions of the battle themselves. The list of enemies will certainly include Dendro Hypostasis.