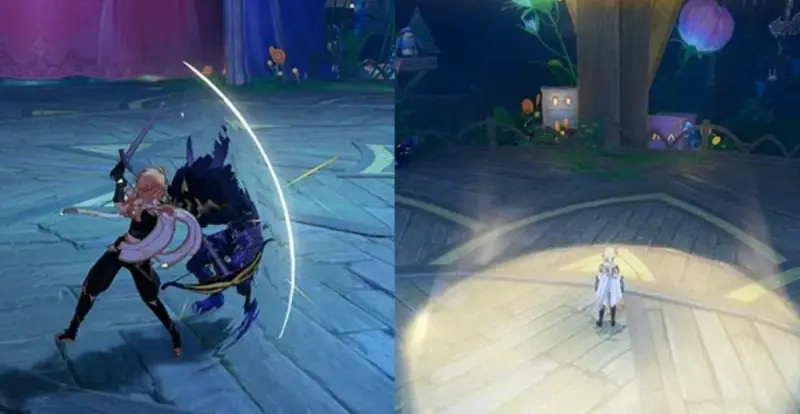 In Genshin Impact, Genshin Impact Vibrant Thought Dance is a mini-game in Patch 3.8 and part of the Summer! Amusement park? Mirage!". As part of it, you have to fight with various enemies on the stage, earning points. As a reward, you will receive Source Stones, Ascension Materials, and Enchanting Crystals. In this guide, we'll walk you through all the steps.
Bright Dance of Thought Basics
How to Start the Event
First of all, you will need to go through the Invitation from afar! quest chain, which allows you to get into Mirage Veluriam and gain access to all the tests of the main event. Next, you need to wait until July 7th and take on the mission "Furious and Spectacular Dance Battle?".
You will need to find and talk to Lafat, who is in the temporary region and offers to participate in a combat test. This will complete the task. As a reward for completing it, you will receive 10 thousand pestilence and 4 adventurer experience.
The essence and rules of the event
A combat challenge in which you will have to fight various monsters on a special stage with special conditions. You'll need to properly assemble your squad before the start of the battle to make sure you take out all the enemies.
Destroying monsters will generate Relentless Resolve, which will allow you to gain Sharpened Focus, which, when activated, will give your heroes various buffs, such as increasing their attack speed.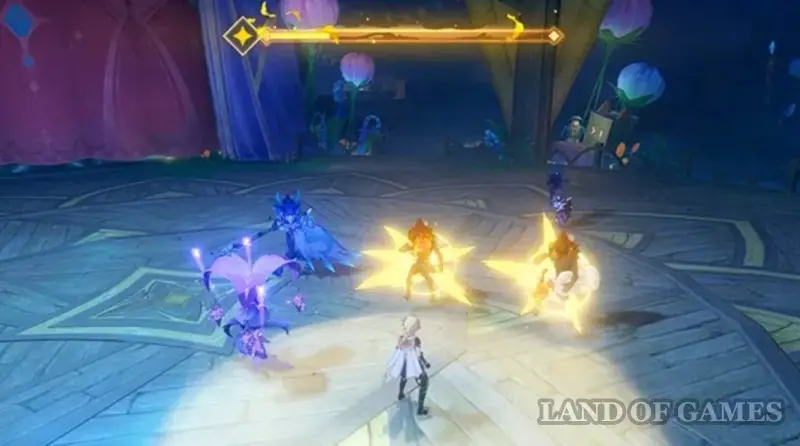 Plus, there will be a spotlight beam that will follow your character around and deal low damage to enemies, making them easier to destroy. We add that in order to receive all the rewards, you need to defeat monsters not only with your hero, but also with Perfect Focus.