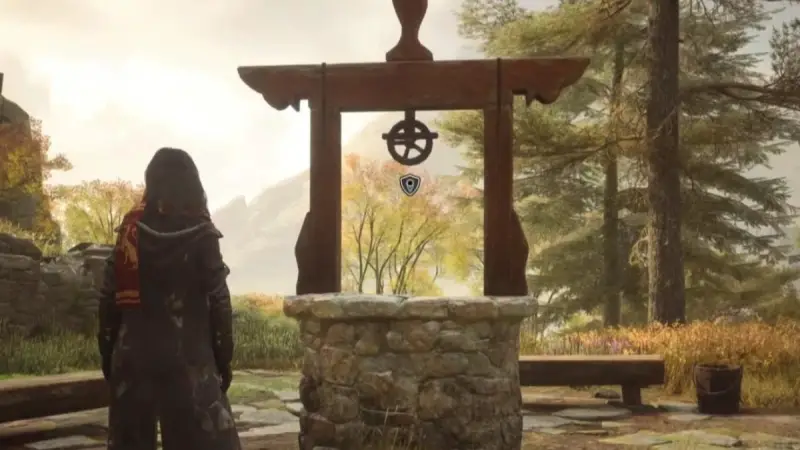 In Hogwarts Legacy, The Well, The Well is a secondary quest that requires you to find the chest shown on the treasure map. In this guide, you will learn how to start this side quest, and where exactly you can find the buried treasure.
The passage of the quest "Well, well"
How to start the quest
You will be able to open access to it as soon as you have the opportunity to go beyond the school of witchcraft and wizardry. However, we do not advise you to undertake its implementation until you have some kind of vehicle, such as a broom, as you will have to overcome considerable distances.
First of all, you will need to find a magic well. It is located in the eastern part of South Hogwarts, southeast of the village of Aranshire. Its exact location is shown in the screenshots below.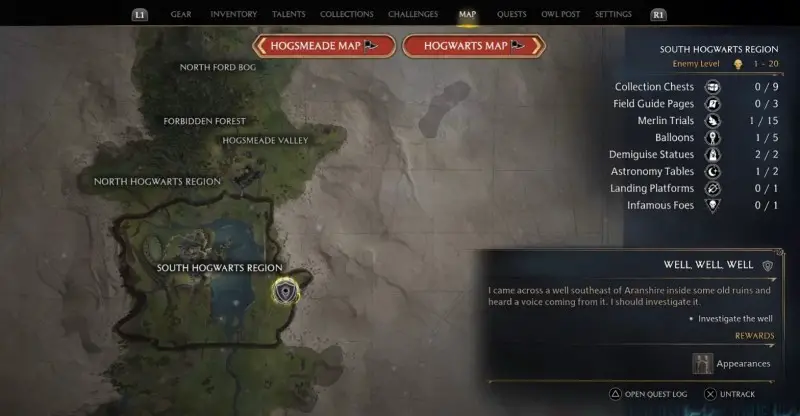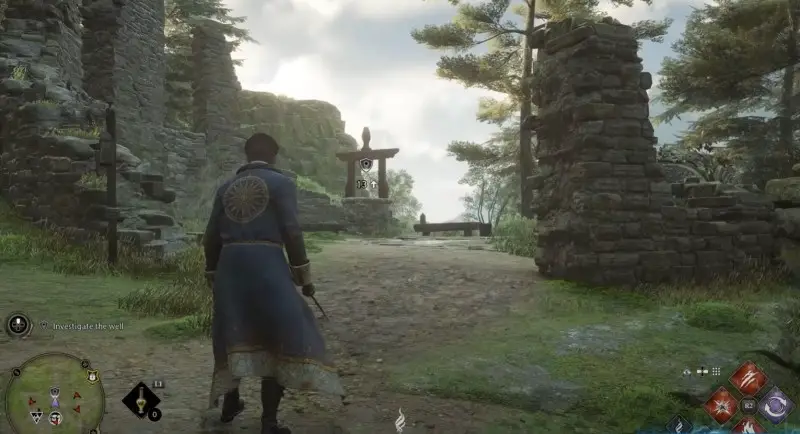 As you walk near the ruins, a talking well will call out to you. Approach him and talk to him. He will cough because someone threw an old scroll at him. Take a piece of paper – you will see that it has a map with a buried treasure. After that, a new task starts.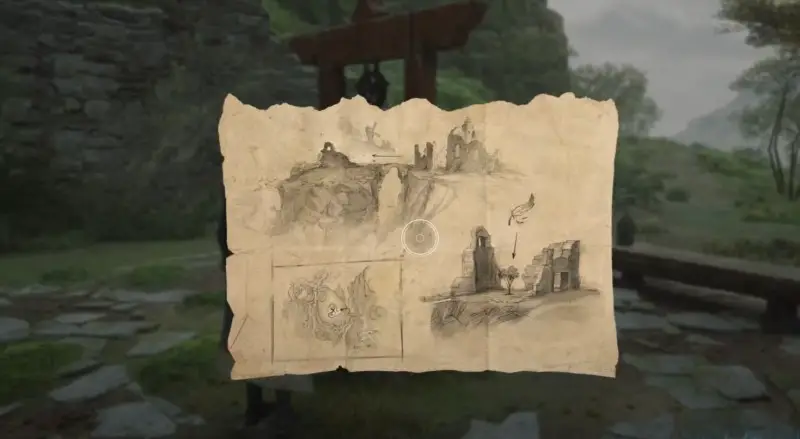 How to find the chest from the treasure map from the well
If you wish, you can look at the map again by going to the inventory and opening the "Quest Items" section. If you are too lazy to understand the marks shown on them, then just go to the place shown in the screenshots below. The treasure is located in the southeastern part of the Feldcroft Region. It will be extremely long to get there on your own two feet, so we advised you to wait until you can buy a broom.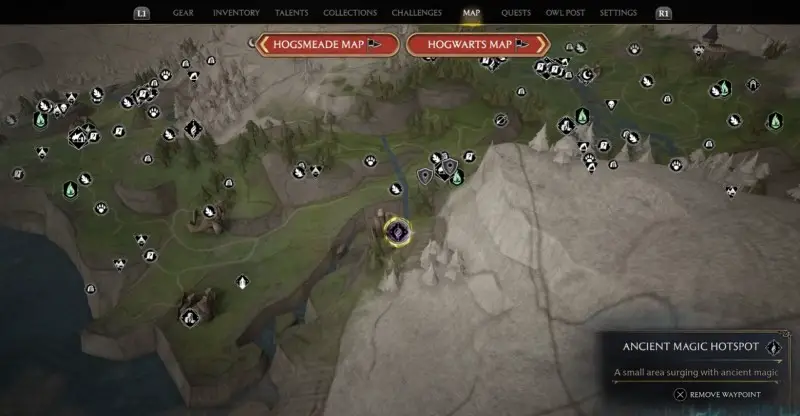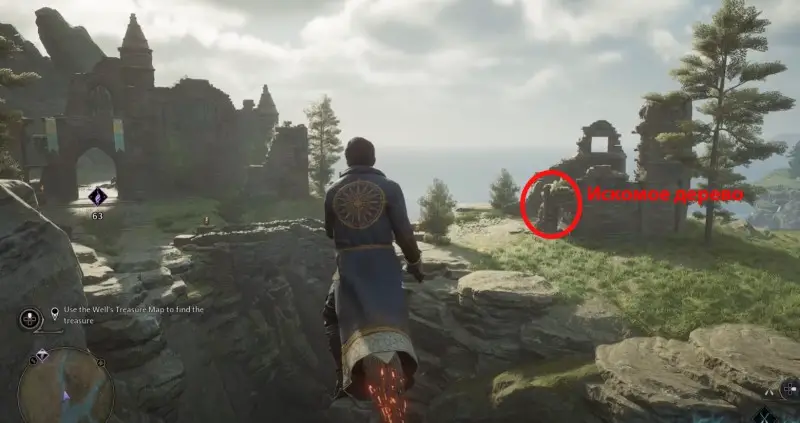 The required location is located near the Hearth of Ancient Magic, located southwest of the village of Irondale. After flying up to the ruins, look for a tree to the right of the purple mark – it will be highlighted with white light, indicating that you can interact with it. Use the Levioso spell to raise the tree. Near its roots you will find a chest.
Next, simply open this chest to complete the quest. As a reward, you will receive 180 experience points, 400 gold coins, and the Treasure Seeker's Bicorner, which is a headdress that does not affect the hero's stats.