How to upgrade and where to find the Lake of blessings in Sumeru.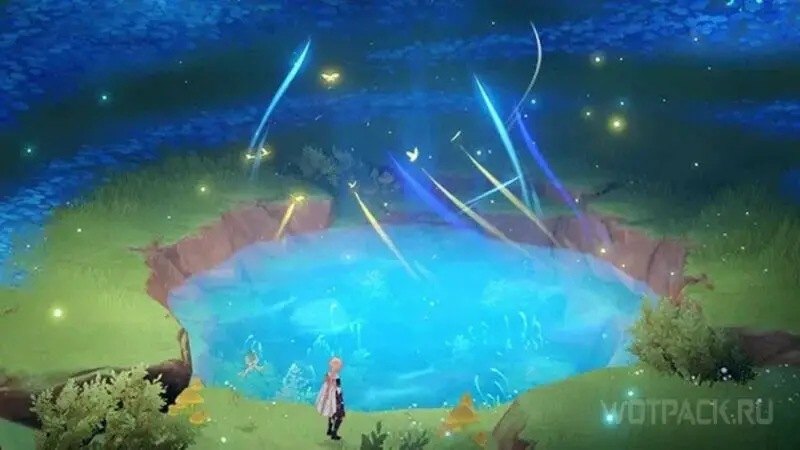 Amrita lake in Genshin Impact is a reward system that will appear in a new desert location in update 3.6. Sweet Dew Pool works in the same way as the Dragonspine Permafrost Tree, the Rift's Lightstone Adjuvant, and other mechanics. The bottom line is that for offerings of a certain currency you can get a valuable reward, including a large number of primogems.
In the guide we will tell you where to find the Amrita Lake in Genshin Impact, how to level up and what rewards are given.
Where is Amrita Lake
Amrita Lake is located in the new part of the Sumeru Desert, which will be released in the game with version 3.6. It can be found on the east edge of the area, inside a large green tree.
Amrita lake looks like this way: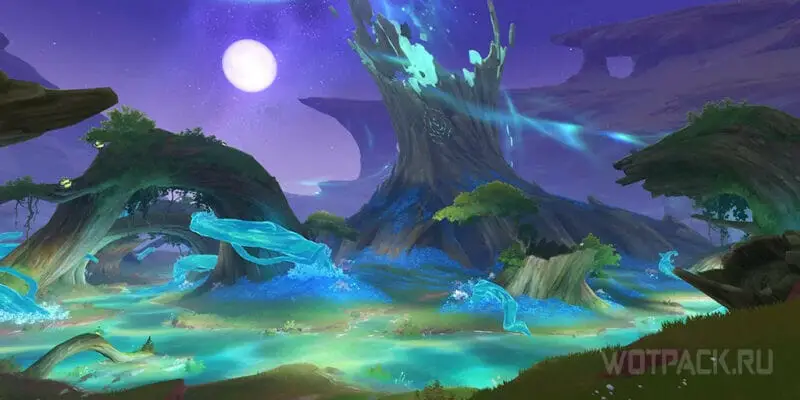 How to unlock the Amrita Lake in Genshin Impact
Most likely, the Sweet Dew Lake will open in the process of completing the world quest Heart amrita.
*guide will be updated with the release of version 3.6*
How to level up the amrita lake
Amrita Lake is leveled up by collecting a special item called Plumage of Purifying Light. They are distributed throughout the territory that is under the protection of Hvarna.
There are 6 levels of the Lake in total amrita: in order to increase one, you need to offer 6 Feathers. Therefore, for maximum pumping, you will have to collect a total of 36 units of this currency. Also, an offering resource will be given by some bettors who will have to be rescued by the peace in the area.
The search for Purifying Light Plumage is made easier by the fact that after obtaining 30 items, the remaining 6 will be marked on the map.
Amrita Lake rewards: how to get all blessings
Sweet dew lake offers 6 different blessings:
100 sourcestones, 50,000 pestilence, 5 books of hero experience;< /li>
100 sourcestones 50,000 mora, 10 pts. Enchant Magic Ore;
100 Source Stones, Weapon Upgrade Materials: Grace of Blooming Oasis, Glimpses of Burning Power, Iron Forest Dew Amulet;
100 Source Stones, Weapon Upgrade Materials: Sorrow of Blooming Oasis, Dreams of Burning Power, Silver Forest Dew Amulet;< /li>
100 Source Stones Talent Books: "Wit" Philosophy, "Honesty" Philosophy, "Instruction" Philosophy;
100 Source Stones, Talent Books: "Wit" Directions , Integrity Guidelines, Guidance Guidelines.
Each set of prizes is random, however, once you level the Lake, you will receive all of the listed rewards .
We hope this Amrita Lake guide has helped you learn how to open and upgrade it. Bookmark this article so you don't miss any updates. Write in commentsif anything is still unclear, and follow the Genshin Impact guides on our website.