We show you how to complete the Veluria Mirage Hidden Quest and feed the Water Balloons to get a Chest and Celebration Coupon.
The apple puzzle in Velurium Mirage in Genshin Impact is a small puzzle available in the temporary territory. The location is open while the Summer! Amusement park? Mirage!". The Traveler can complete an interesting quest, feed special creatures and get a valuable reward for this.
This guide will explain in detail how to find the apple puzzle in Mirage Veluriam, start completing it and feed the water balloons.
Where is the apple and water balloon puzzle in Overgrown Valley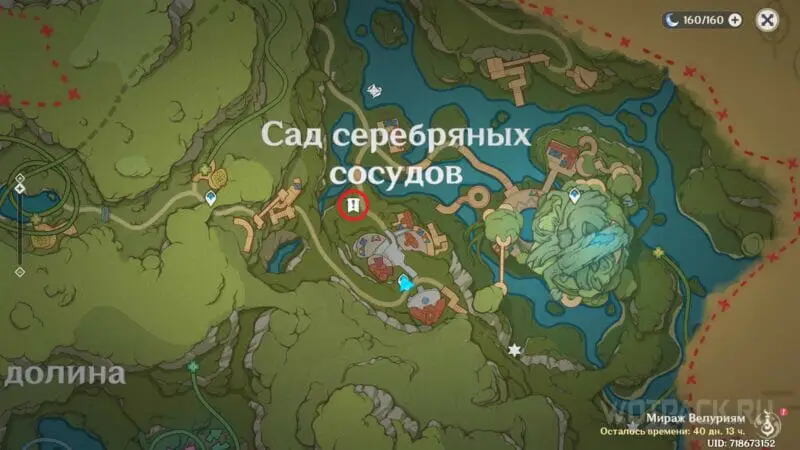 Visit the Garden of Silver Vessels and follow the path to the west of the city center. The puzzle itself is on a small platform on the left. If you go up the stairs, you can see a bunch of boxes and a table with a plate, behind which sits a water ball. That's where the puzzle comes from.
How to solve the Apple and Water Balloon puzzle in Mirage Velurium Genshin Impact
Nearby there is a hint on the tablet – creatures need apples to become stronger. In total, to complete the challenge, you need to feed the ball three times, which will require 3 apples. After feeding, you can wait one real day and return to continue.
For a faster passage, you can not wait a day, but restart the game. Then the progress will be updated and you can do the same manipulation again.
Feed the Water Balloons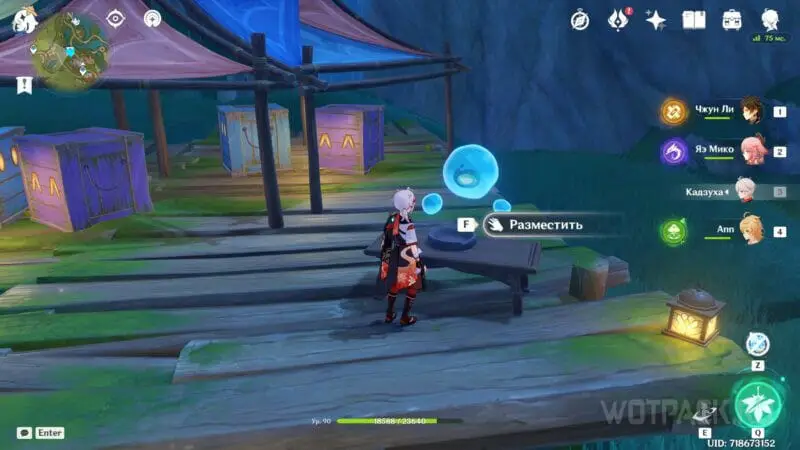 Approach the ball and place 1 apple on it.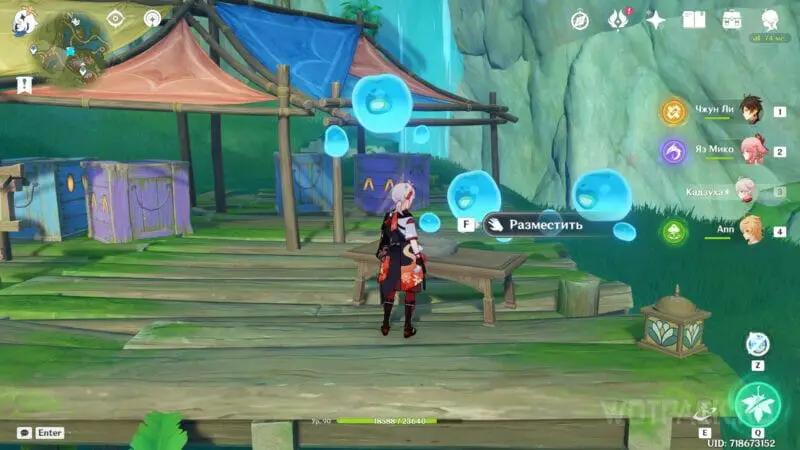 Log out and log back in.
Two more creatures will come, and the dish will be empty, you can put a new fruit.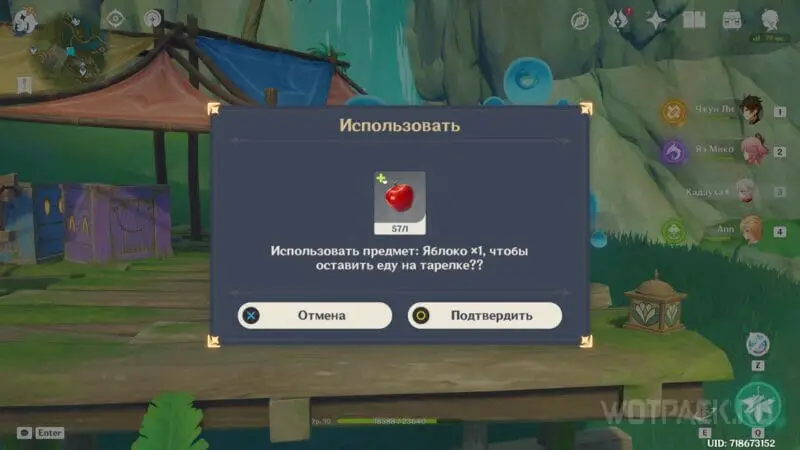 Restart the game. Now expect 5 balls. Feed everyone one more apple to complete the quest and claim the prize.
Rewards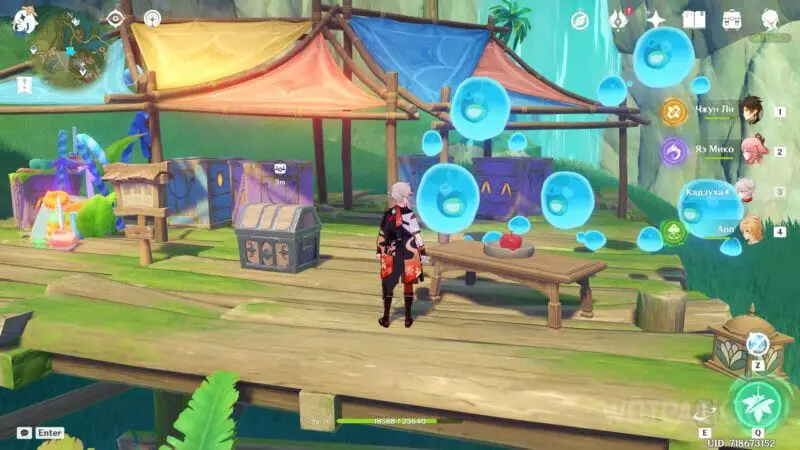 < /p>
After completing the apple puzzle in Velurium Mirage, you will receive a Rich Chest as a reward. What it contains:
5 source stones;
1 celebration coupon;
mora;
artifacts;
weapon;
boost ore.
We hope our guide helped you solve the apple and water balloon puzzle in Velurium Mirage. If you have any questions, please contact in the comments. Read other Genshin Impact guides in the corresponding section of the site.