Play Holy Summon of the Seven in PvP and set the record with your deck.
Genshin Impact Arena of Champions is a time-limited challenge in the Holy Call of the Seven. It is a PvP competition mode where you have to duel with random players. With this system, you can hone your card combination skills, as well as see what decks other players are building.
In this guide, we will tell you how to open the Arena of Champions and complete its challenges, as well as how to set the Arena record.
p>
How to open the Arena of Champions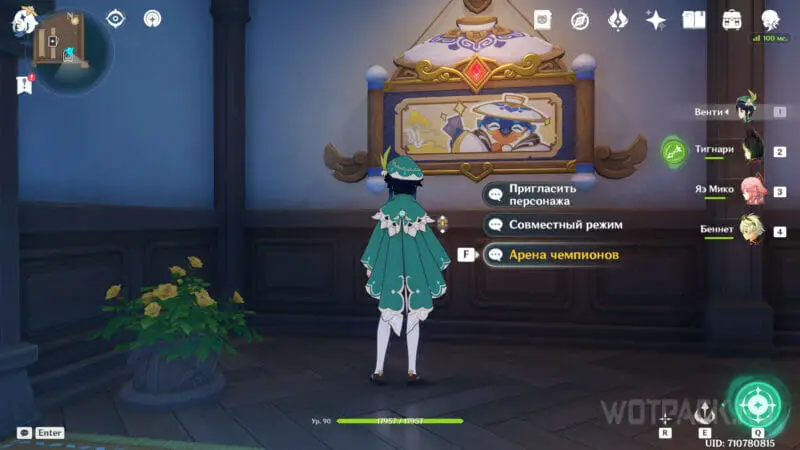 Test is available immediately after TCG mode is unlocked, there are no requirements to unlock it. You can find the Arena of Champions on the Invitation Board, inside the Cat's Tail.
Schedule
The event has no time limits and is permanent. The challenge with the reset of old records is updated in the same mode as for the Twisted Abyss – on the 1st and 16th of each month.
Event Rules
The event is a mode of card competitions with real players. By clicking on the "Recruitment" button in the lower right corner of the Arena of Champions panel, you will enter a duel with an opponent of equal strength.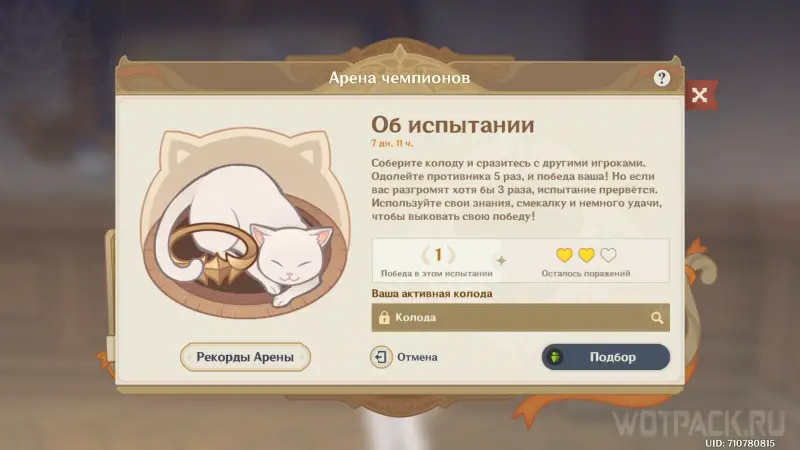 The number of rights to lose is limited, players are given only three lives. In the case of 3 losses, the test will fail, and in order to successfully complete it, you must set 5 wins. At the same time, each failed duel takes away one heart, and victories do not restore them.
How to set a record in the Arena of Champions in Genshin Impact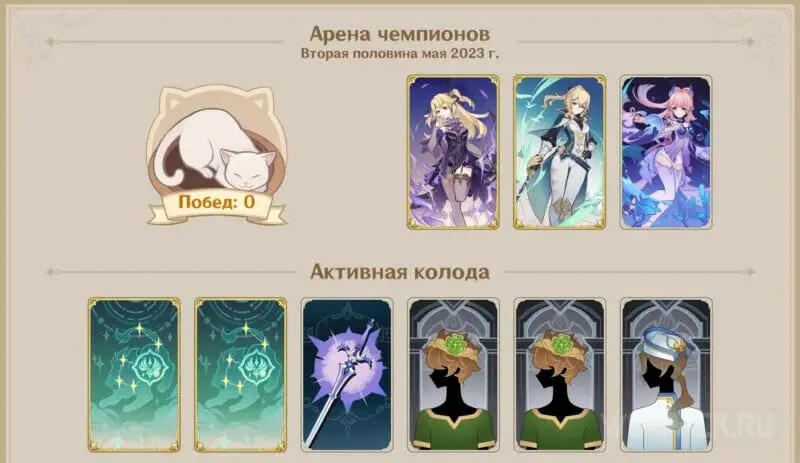 In order to enter the Arena Highscores panel, you must compete with random players: select one active deck and Win 5 wins with her in a card duel. After that, all three champion character cards will go to the list of fame.
Please note that once a deck is selected, it cannot be changed without losing the existing progress. If you want to try playing other characters, then click on "Cancel" in the challenge menu, and start over.
With the update on the 1st and 16th, all set data will be reset, and you need to win 5 victories again to be in the Arena Highscores.
We hope this guide helped you understand how to play PvP – Arena of Champions mode in Genshin Impact. If anything remains unclear, ask questions in the comments. Follow other guides and walkthroughs on the site.