In an accessible way and using examples, we talk about the new element and effective units based on it.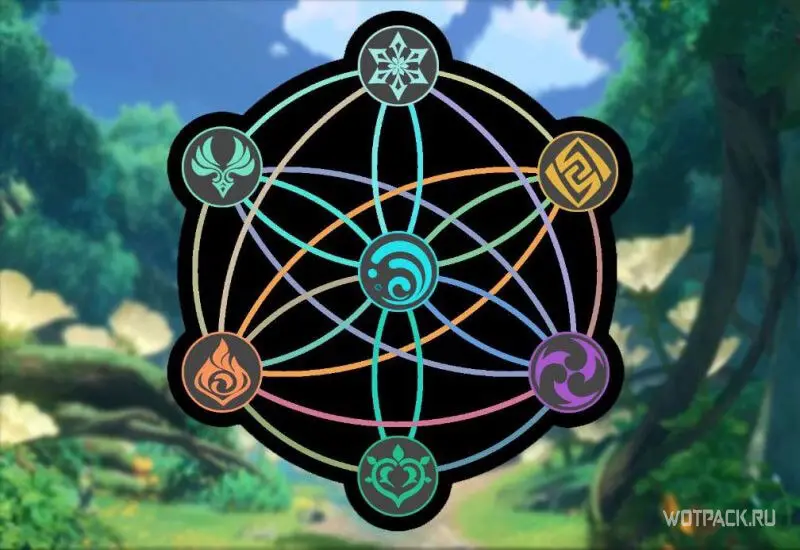 The addition of the seventh element in version 3.0 will bring a lot of Dendro reactions to Genshin Impact. This will allow you to create even more units built on the new interaction of elements. In the article we will talk about these reactions and show commands based on them.
Dendro reactions in Genshin Impact
Dendro elemental reactions with other elements:
Dendro + Hydro = Budding
Spawns a bud that causes an AoE explosion with Dendro effect after 6 seconds
Buddingsplits into two more reactions when interacting with Pyro and Electro elements:
Dendro + Hydro + Pyro = Blooming
The bud instantly explodes, dealing damage to Dendro in a larger area.
Dendro + Hydro + Electro = Bloom
The Bud turns into a Dendro projectile that attacks the nearest enemy.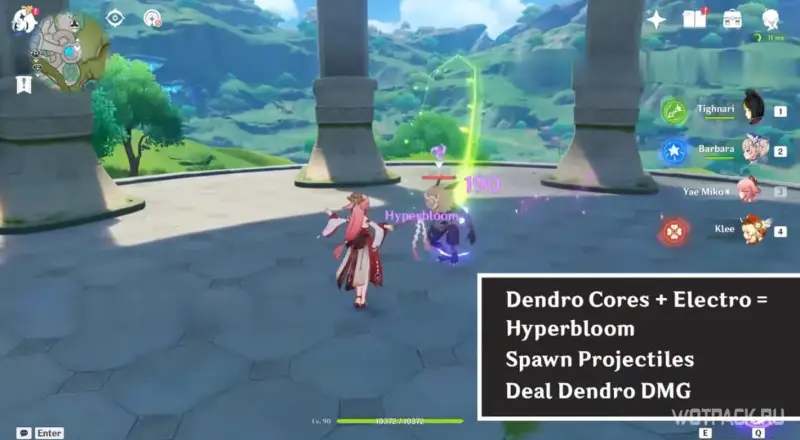 Dendro + Pyro = Burning
Sets the target on fire, dealing minor Pyro damage every 0.25 sec. This elemental reaction can be extended indefinitely by reapplying the Dendro status to the enemy.
< p style="text-align: center">Dendro + Electro = Catalysis
Summons an electrifying lightning bolt that deals damage, lowers the target's elemental resistances, and generates one particle of energy. The strength of this reaction depends on the mastery of the elements of the character making the attack.
Catalysis splits into two more reactions when interacting with Dendro and Electro elements:
Dendro + Electro + Dendro = Propagation
Deals additional Dendro damage, can be used twice.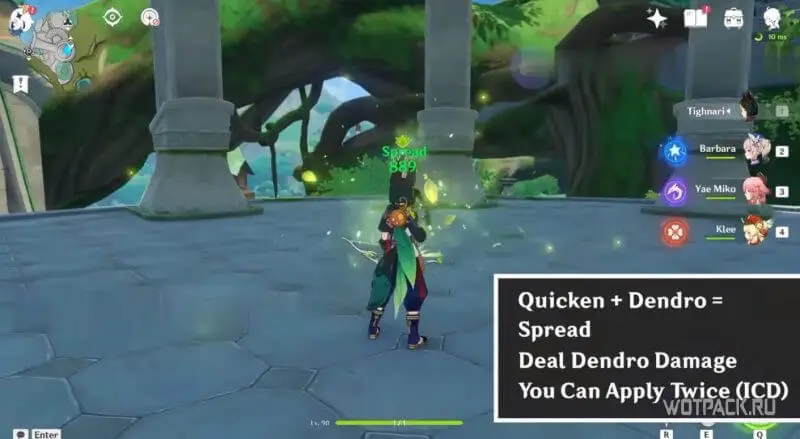 Dendro + Electro + Electro = Empower
Deals additional Electro damage, can be cast twice.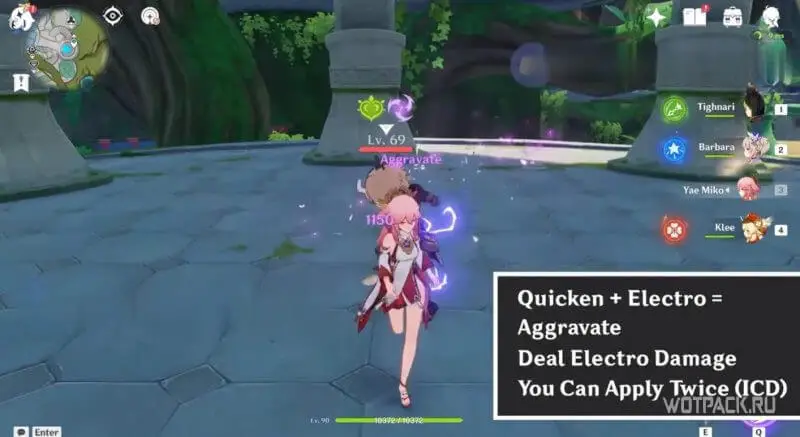 New unit builds based on Dendro interaction with other elements
1. The team is based on Yae Miko and Tignari forming the reactions Catalysis, Propagation and Amplification.
Kitsune must be assembled with focusing on mastery of the elements and balance, the chance of crit and crit is approximately 70/150. The archer's dendro needs to be pumped as the main damage dealer, keeping a balance between attack power, crit chance and crit. damage.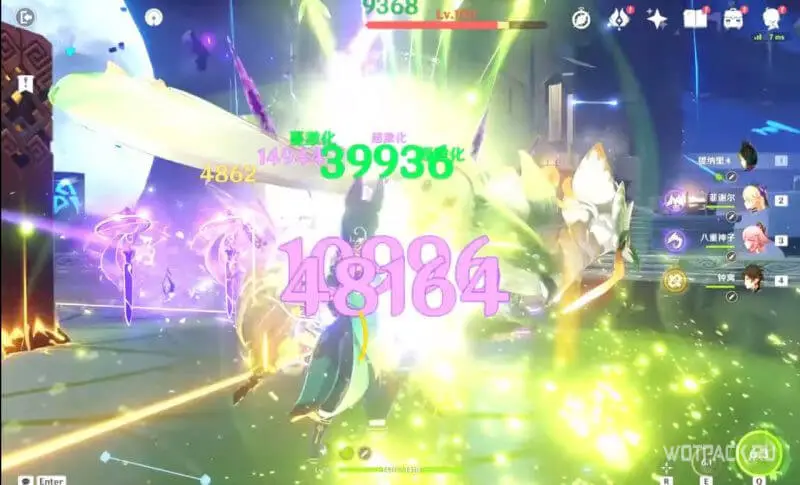 You can increase your duo's effectiveness by using a Dendro Resonance character that grants Elemental Mastery. Also, any Anemo hero will be a good addition, as the Scatter reaction will be added, causing additional damage.
2. The squad is based on the interaction of Hu Tao, Ye Lan and Dendro Traveler.
The first two characters create the strongest standard reaction — Steam, and together with Dendro elements Blossoming and Budding. All this allows you to deal a large amount of elemental damage. Hu Tao in this team is the main DD. Ye Lan — minor DD establishing a stable Hydro status. Dendro Traveler acts as a pocket damage dealer, providing Dendro status with his abilities.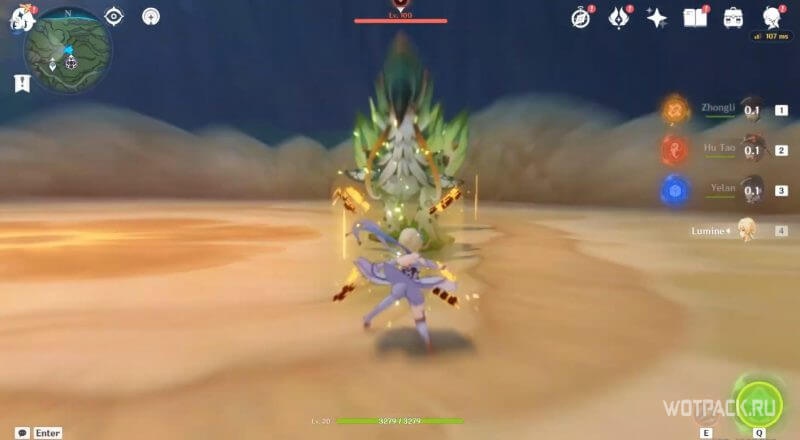 A good addition to the above characters would be:
Bennett — restores health to an ally through an elemental explosion, and causes a Pyro resonance that increases the attack power of all party members by 20%;
Zhong Li — forms a strong shield and reduces the elemental resistance of enemies with the help of a skill;
Tom — creates a medium shield and causes Pyro Resonance.
3. Assembly built on the interaction of Electro and Dendro, creating constant reactions Catalysis, Proliferate and Intensify.
The main liaison in this squad is Collei, who imposes a Dendro status on enemies. You can put any two Electro characters in a squad for her, causing area damage, these are:
Ke Qing;
Lisa;
Kuki Shinobu ;
Bei Dou;
Fischl;
Yae Miko;
Shogun Raiden.
A mandatory factor is the presence of Kazuha, Venti or Sucrose. These characters will be able to control enemies in one point, as well as increase the overall team damage due to Disperse.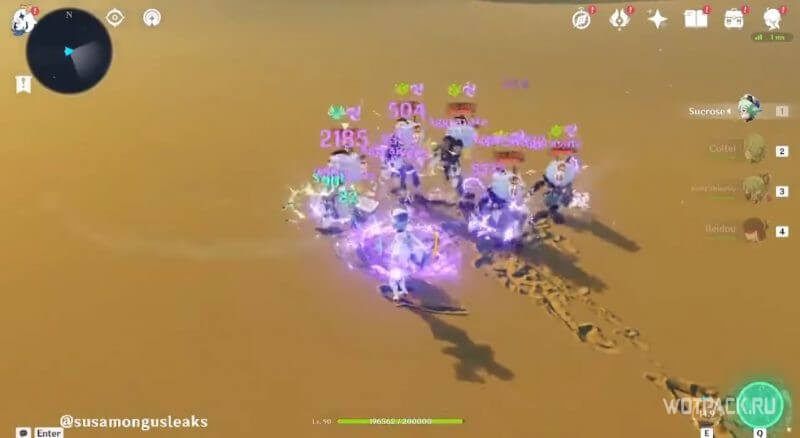 There is also a modified version of this build. For strengthening, you need to add Hydrocharacter with massive AoE abilities. Worthy candidates will be Ayato, Mona and Kokomi. The Budding and Blossoming elemental reactions will significantly increase the effectiveness and versatility of the squad, as they deal high damage to Pyro targets.
4. The squad, like the second one, is based on the interaction of Pyro, Hydro and Dendro elements. However, the emphasis in this case is on defeating a predominantly large group of enemies.
Toma, Dendro Traveler, Ayato and Venti are taken as the basis. These characters form the reactions Vapor, Blossoming, Budding and Scattering. Master DD — Ayato, the others are support as they can only do a little extra damage.
Ayato in this pack can be replaced with any Hydro character that can keep a stable Hydro status on enemies, these are:
Venti can be replaced with Kazuha or Sucrose, the screed will be less effective, but this will not destroy the concept of the detachment.
5. Eimiya, Toma and Xing Qiu are a stable base, which is complemented by the Dendro element in the face of Collea.
The reactions formed by them are Blossoming, Budding and Steam inflict enormous damage both on a single target and on a group of enemies. When pumping a squad, give preference to the strength of the attack, crit. Eimiya's damage and crit chance. The rest of the characters provide stable statuses and only attack when her elemental skill is on cooldown.
Tom, if necessary, can be replaced by Bennett. In this case, the shield will be replaced by the restoration of health from the ult, which also increases the attack power of all squad members standing in the area. Instead of Kollei, you can put Dendro Traveler. This way, Dendro status will be on enemies even more often, but the overall damage of the unit will be slightly reduced.
There is not enough information about Crio yet to make any predictions or recommendations. We'll update this article as more details become available.
Share your thoughts on the units represented, and also offer your own versions in the comments. Read all the leaks about patch 3.0 and Sumeru, and stay tuned for Genshin Impact news on our website.
We also have a separate large article on the best builds and unit builds in Genshin Impact.