All about how to get and use the material in the game. What weapon needs this resource.
Genshin Impact Glow Sand is a weapon elevation material sourced from Li Yue and existing in 4 varieties: glowing sand, shiny stone, relic and remains of the gods. The guide described all the ways to get Guyun Sand, and presented a list of equipment in which it is used.
Where to find Guyun Glowing Sand in Genshin Impact
There are 4 ways obtaining this material in the game, not counting the purchase. Let's analyze each in more detail.
Liangshan Labyrinth Dungeon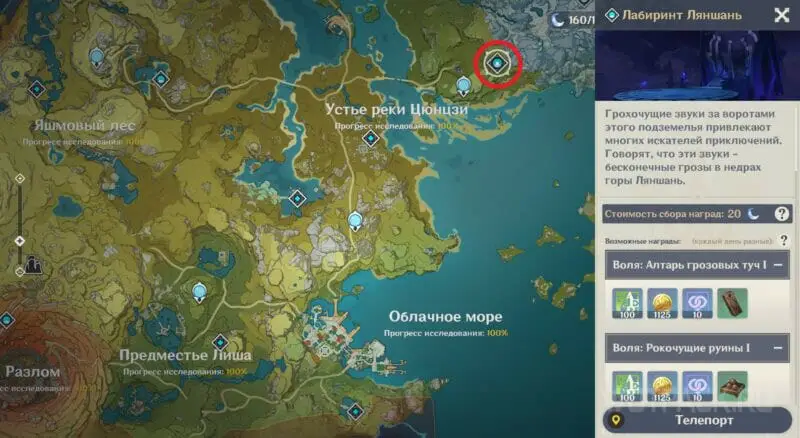 Visit Liangshan Labyrinth to farm sand on the following days of the week:
One hike costs 20 Elemental Resin or 1 Thick Resin. In the second case, the reward will be doubled.
Parametric Converter
Use the Parametric Converter to process unnecessary resources to get Guyun Sand. The device is acquired during the passage of the Treasures of the Tianqiu Valley quest, which becomes available at adventure rank 31. The quality of the output materials includes Green and Blue rarities, but Guyun Sand is extremely unlikely to drop.
The distribution of transducer rewards depends on the resources used in the input. Check out the parametric converter table to increase the chance of the desired drop.
Alchemy
At the alchemy workbench, use lower rarity materials to craft higher quality counterparts:
1 Guyun Shiny Stone costs 3 Glowing Sand + 125 mora.
1 Guyun Relic is worth 3 Shiny Stones + 350 mora.
1 Remains of the Gods Guyun will cost 3 Relics + 1075 mora.
Characters to receive bonus materials:
Ayaka , Albedo or al-Haytham: +10% chance to get additional materials.
Mona: +25% chance to return some of the resources spent on crafting.
Event Rewards
Many Li Yue events offer weapon elevation materials as rewards for completing objectives. Most often, they are purchased in exchange for internal currency earned during the passage of event tests.
Keep track of the events and their prizes with the help of a specially designed event schedule.
Where to buy Guyun Glow Sand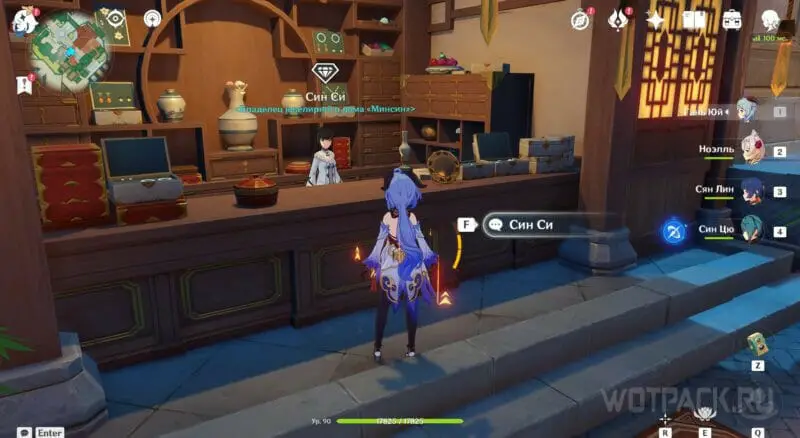 Go to Xing Xi at Li Yue's souvenir shop to exchange three units of Guyun Glowing Sand for 12 Geo Seals.
> The final purchase option is via the «Supporter Pack», an item in the Paimon Store for Genesis Crystals. This method requires an injection of real money.
What is Guyun Glowing Sand used for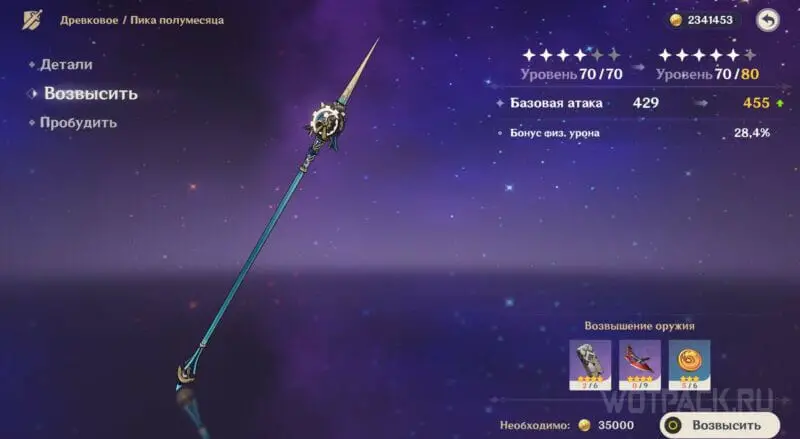 This material is used when ascending 16 types Geo Kingdom weapons.
One-handed swords:
Dark Iron Sword
Montenegrin Longsword
Dragon's Roar
Spade Slasher
Bows:
Slingshot
Montenegrin Combat Bow
Rusty Bow
Aqua Simulacrum

< /ul>

Catalysts:

Emerald Orb
Montenegrin Agate
Sun Pearl

< p>Spears:

White Brush
Crescent Pike
Jade Kite

Two-Handed Swords :

Stone sword.
White shadow.

We hope this guide helped you figure out where to find and buy Luminous Guyun sand. Questions related to the farming of the material, ask in the comments. Stay tuned for updates to Genshin Impact guides.