Solving the puzzle with slabs and monuments during the quest Lonely Sea Dweller.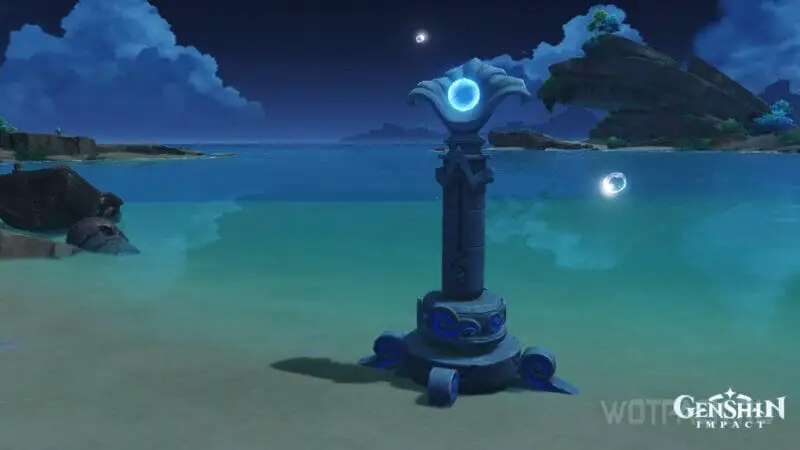 < p>Solve the riddle of the Watatsumi statues in Genshin Impact – part of the quest, during which you have to solve several puzzles on the coast near the Shrine of Moun to help the researcher Anise. It is one of the missions of the Inazuma world quest "The Lonely Sea Dweller".
This article will detail how to solve the puzzle with the plates and monuments on Watatsumi to complete the statue puzzle.
Solve the riddle of the Watatsumi statues in Genshin Impact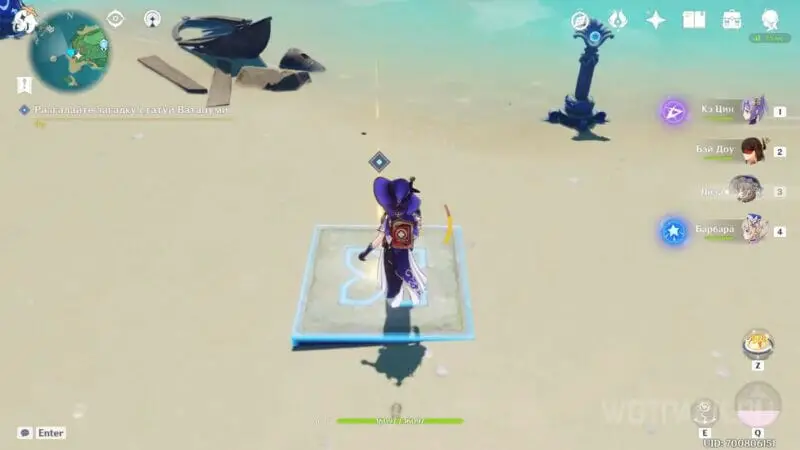 The puzzle starts at the statue of Watatsumi, where the quest marker points to a slab. If you step on it, more squares with symbols will appear. However, if you go through them, then Anisa will report that the sequence is incorrect. To unlock the statue and open all the slabs, you will have to activate three monuments – one Hydro and two Electro.
How to activate the Hydro monument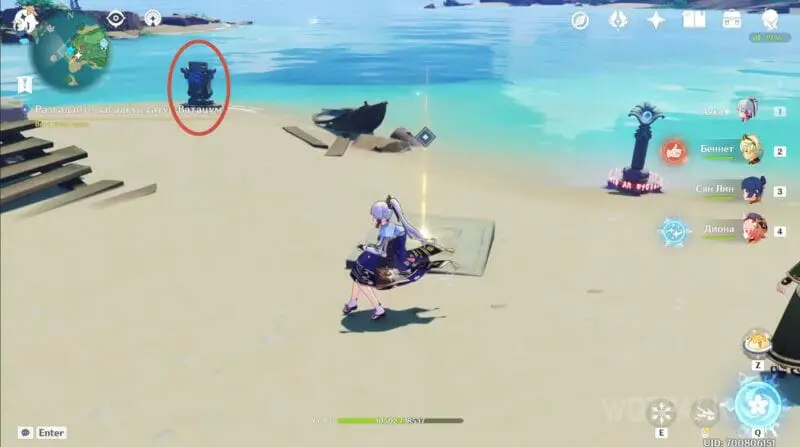 The first monument, Hydro, is located near the statue itself, by the sea. Equip any character of this element (for example, Barbara) and hit the pillar with it to set it on fire.
Where to find Electro monuments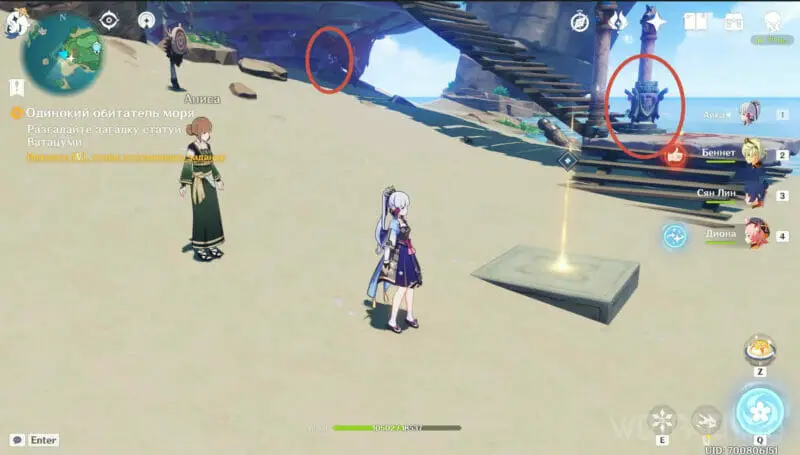 There are two more statues to light, both of which are Electro.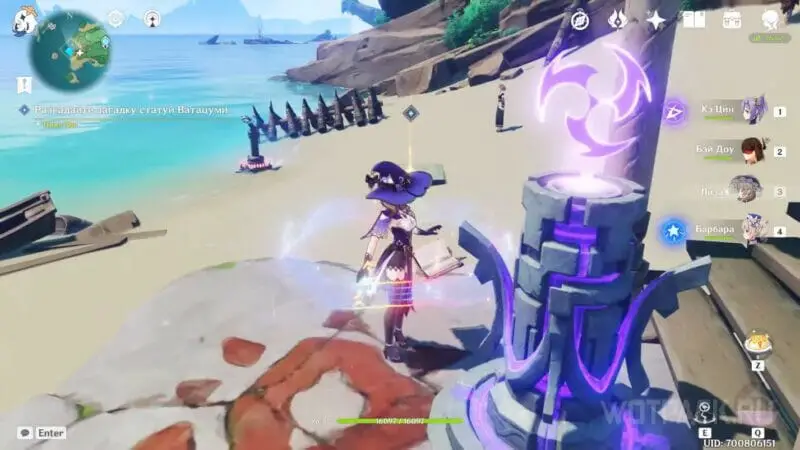 The second monument is at the bottom of the second level of steps leading to the hilichurl hut. This time, take the Electro element character (from the basic heroes you can take Lisa) and attack the statue with it.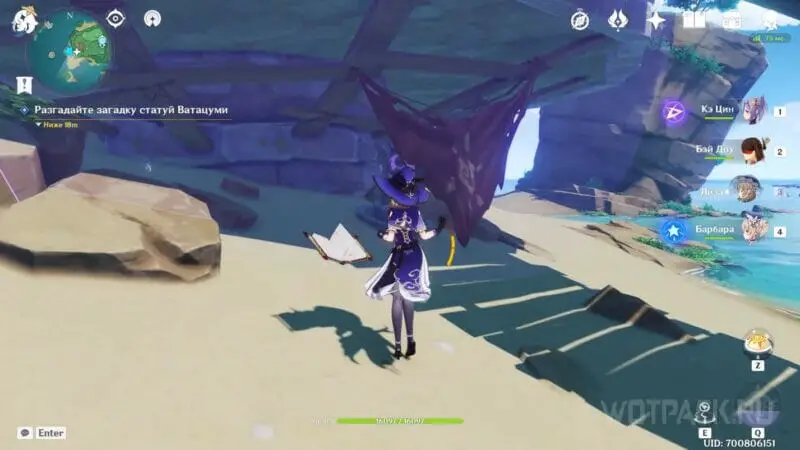 The third pillar lurks in the shadows under the hut inside the Electric Barrier. Lisa's attacks can reach him, try using a charged skill. However, the barrier can be removed by taking an Electro Granum near the rock behind the Hilichurl house and entering with it inside the building.
Watatsumi's slabs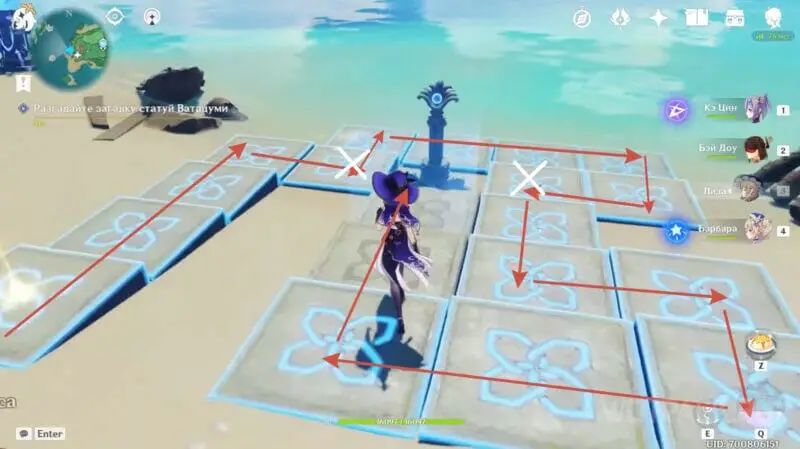 < p>When all the monuments are activated, the seal from the Watatsumi statue will break, so you can start solving the last puzzle. Stand on the slab and go forward until you are near the statue, on a square with no neighboring elements. You can't jump, because the puzzle will reset and you'll have to start over.
Turn around to the pillar and press "Bow statue". The missing slab will appear, allowing you to go forward.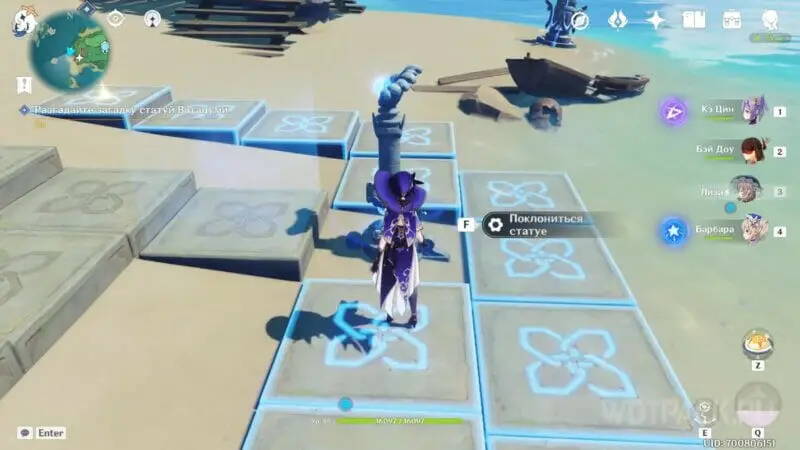 Follow the path shown in the diagram and interact with the statue again. Then continue to the end.
As soon as you reach the statue again, the puzzle will be solved and the slabs will disappear, and a rich chest will appear on the shore. Return to Anise and talk to her to continue the quest.
We hope that this article helped you find the solution to the puzzle that occurs during the quest The Lonely Sea Dweller. If you have any questions, please ask in the comments. Stay tuned for new Genshin Impact guides on our website.