Where to find the recipe and ingredients for one of the best dishes in Teyvat.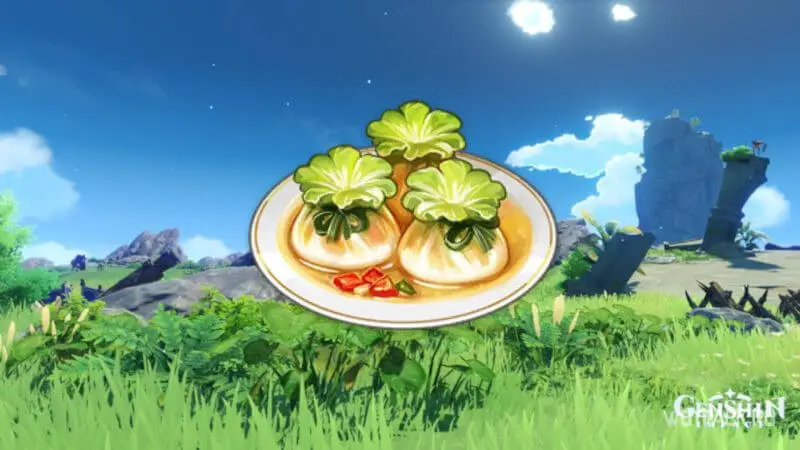 Jade bags in Genshin Impact – one of the best 4⭐ dishes, appreciated not only for its taste, but also for a bonus increase in character characteristics: attack power by 224–320 units. and crit chance. 6-10% hit over 300 seconds
The dish will make it easier to deal with opponents and go through dungeons (does not work only in the Twisted Abyss). Use this guide to learn how to get the Jade Pouch recipe, how to cook it, and where to find the ingredients.
Where to find the Jade Pouch recipe
You can get the Jade Pouch recipe for free after reaching Adventure Rank 16 and the quest "Mondstadt Culinary Tour" with Xiang Ling.
How to cook Jade Pouches in Genshin Impact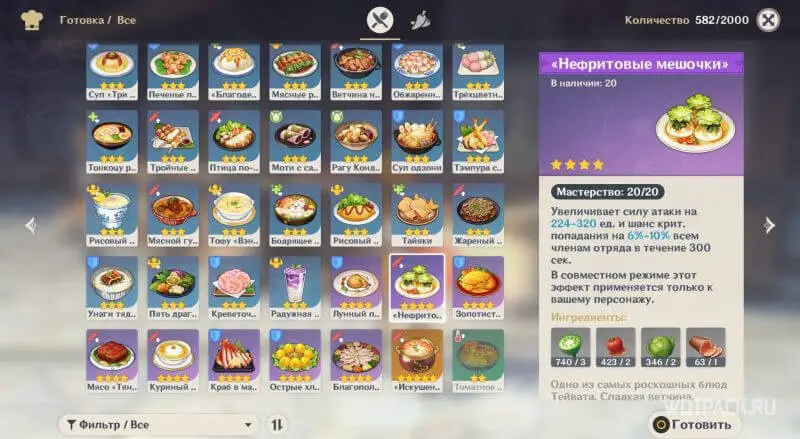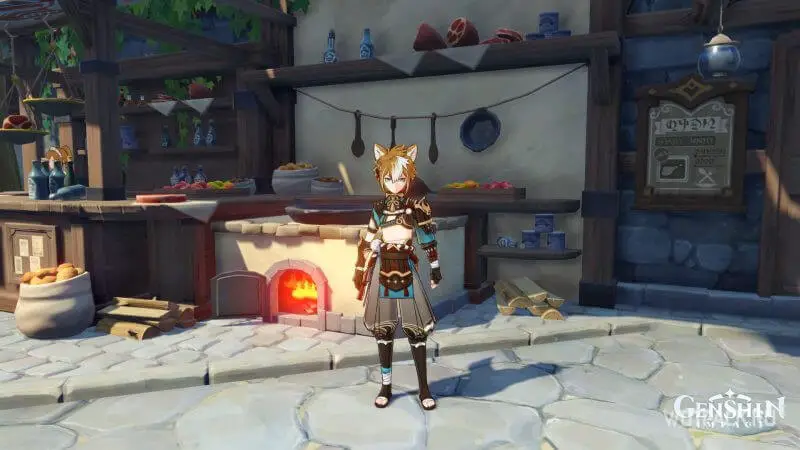 To cook this dish, you need to interact with a stove in the city, any campfire in the wild, or with an Adept Seeker's Furnace, which can be placed anywhere. Stand next to any of the listed items and click "Cook". A menu will open, study the received recipe and find the desired dish in the list. To cook it automatically, complete the mini-game 20 times.
Where to find and buy ingredients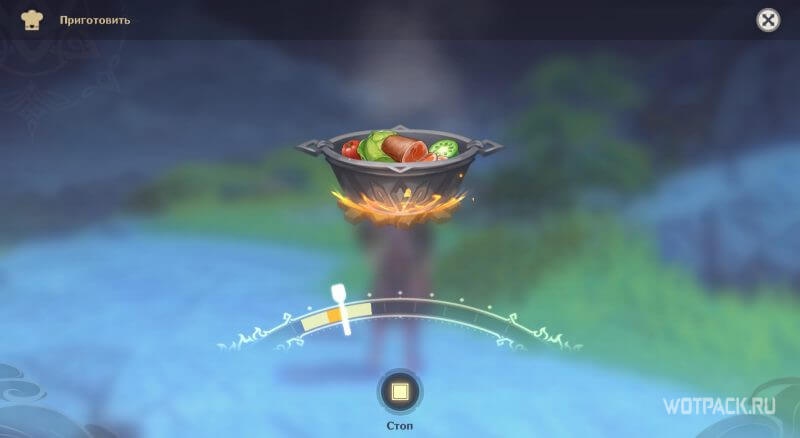 You will need a few ingredients to prepare. Let's look at ways to get each.
Lotus Cup – Gathering in the open world is the most profitable way to get ingredients for dishes. The cups grow all over Li Yue and are sold at the Bubu Hut and the People's Choice Restaurant. We recommend that you familiarize yourself with the lotus cup farming guide with the route on the map and all the vendors.
Sky Pepper – as in the case of the first plant, can be found in certain locations of the Li Yue region: Jasper Forest, Qingce Village, Tianqiu Valley, Stone Gate. The guide to collecting Sky-high Peppers provides a detailed farming route.
Cabbage – often found when exploring Teyvat. Can be bought from merchants: Aoi, Blanche and Dong Sheng.
Ham – sold in restaurants and cafes in cities. You can also cook in the cooking menu.
Check out the Cooking and Ingredients guide to learn all about one of the important elements of the game that helps to increase the damage of the character and save yourself from death. Also check out other Genshin Impact guides on our website.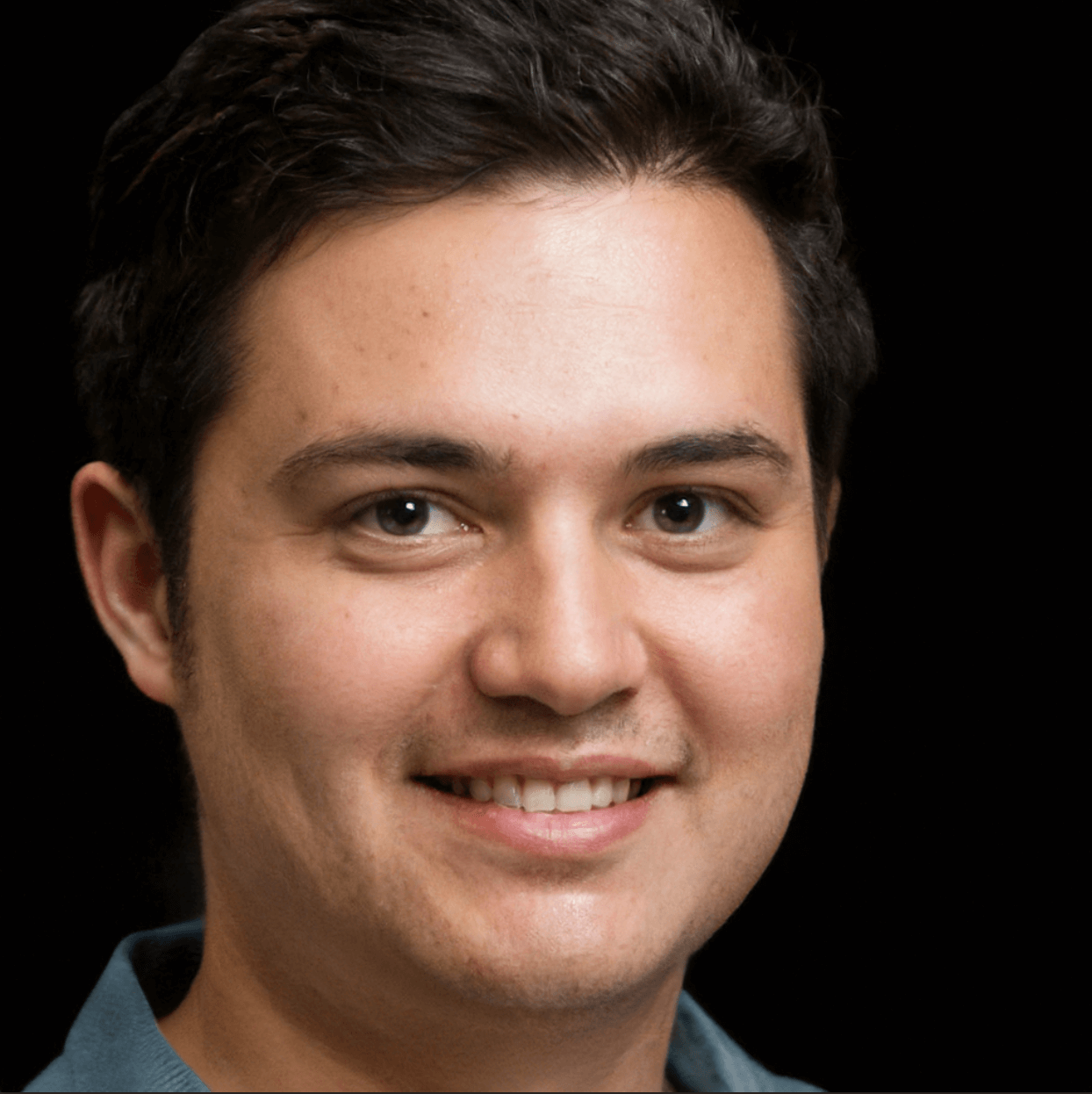 I like to play mobile games. Especially, Mobile Legends Bang Bang and COD Mobile.  I share my game experience. Sometimes I publish guides and tips from other players. So if you'd like to be published on Gameloid, please contact me.