What materials are needed to raise Kirara, the ekae girl from Inazuma.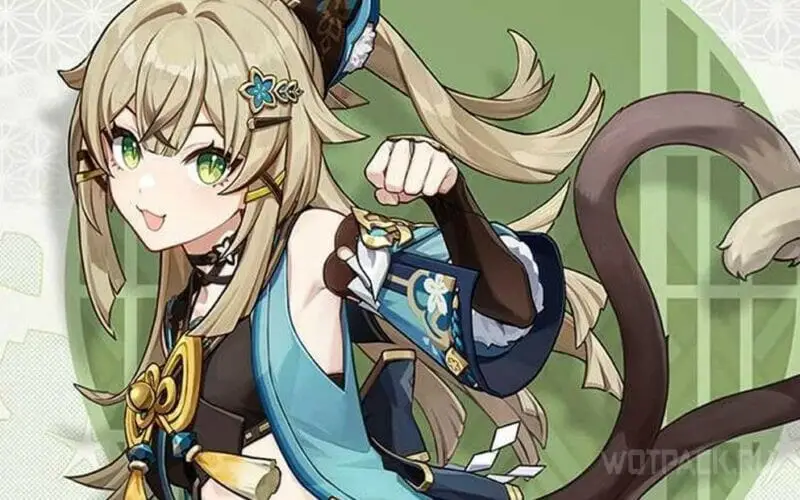 Kirara is a new epic Dendro character from Inazuma scheduled for release in Update 3.7. The cute yokai girl works as an employee of the Komania Express fast delivery service, and even before her appearance in the game, she captivated many gamers with her mischievous look and unusual cat features. There is no exact release date for the heroine yet, but the materials for leveling Kirara in Genshin Impact have already become known, so you can prepare for her release in advance.
In this guide, you will find out what materials will be needed to level talents and ascend nekomata. We will provide a detailed build with all assemblies by the end of beta testing, when the exact data becomes known.
Kirara's leveling materials in Genshin Impact
Below, we'll look at all the items needed to level up Dendro Archer.
Ascension
Source: https://ambr.top/ru
In order to upgrade Kirara to the maximum level of 90, you need to replenish your inventory with the following materials:
Ring of Eternal Darkness is a special character development item that drops when defeating a level 30+ Monstrous Baptist.
Cloud Grass Fruit is an Inazuma curiosity collected from the wild primarily on Seirai Island.
Precious Nagadus Emerald is an elemental crystal of varying rarity obtained from killing Feathered Molds and Dendro Hystasis. The material can also be crafted at the alchemy table using stones of other elements and Nitrogen Dust.
Ghost Cores – pieces of varying rarity drop from Ghosts. Materials can also be converted to Alchemy.
Mora 420.000.
Hero XP 418 pieces.
Talents
Source: https ://ambr.top/en
To upgrade Kirara's skills, you will need:
Teachings, instructions and philosophy about "Frailty» are talent books obtained from the Violet Hall dungeon. Available to collect on Monday, Thursday, and Sunday.
The shells, hearts, and cores of ghosts found in Inazuma and parts of Sumeru. Materials can be crafted at the alchemy table.
Eternal Amber is a special relic obtained from the new weekly level 70+ Oasis Guardian Apep boss.
Crown of Insight to increase talents from 9 to 10 levels.
Mora is 1.652.500 per talent and 4.957.500 in total.
How many sourcestones to cook for Kirara
Since Dendro the Archer is a character with a rarity of 4⭐️, she is not affected by the guarantor system, with the exception of the rule about dropping an epic for every 10 spins. But due to a lot of competition with other 4⭐️ heroes and weapons, it is impossible to determine if Kirara will drop in the top ten or after a hundred prayers. Therefore, it will not be possible to calculate the exact number of primogems that will be spent on knocking out the heroine.
After the event banners of version 3.7 run out, Kirara will fall into the standard. Whether or not to spin a cat girl is a personal choice for each player, but if only this heroine is interesting in a banner, then you should save primogems for future banners. Always keep in mind the chance of a legendary character dropping, even if you're still far away from the guarantor.
Leave your opinion about Kirara in the comments and write if you are going to knock her out. Read a special guide on where and how to get source stones, and stay tuned for updates on Genshin Impact on our website.