Which items are sold at Li Yue Gift Shop and how to find it.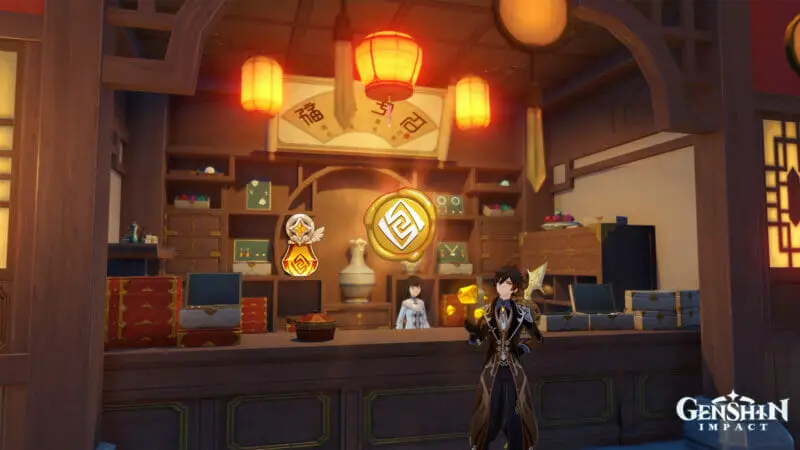 < /p>Li Yue's souvenir shop in Genshin Impact is Xing Xi's shop that offers a variety of items for exchange that will be useful for leveling characters and weapons. Goods are available for Geo Seals, exclusive to this kingdom. The shop is always open without special conditions.
In this article, we will tell you how to get to the Li Yue Gift Shop, whether the goods are updated, and provide a complete list of what you can get there for the currency of the region.
Where is Li Yue's souvenir shop in Genshin Impact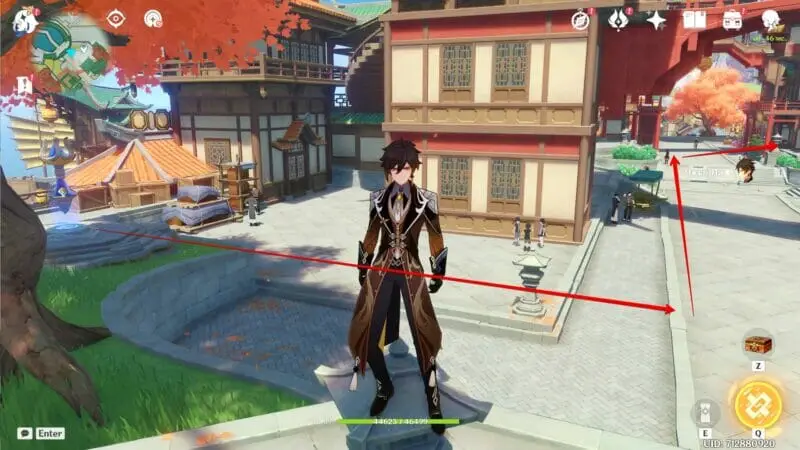 The souvenir shop on the map is located in the center of Li Yue city in its western half, between two teleports. From the north waypoint, turn onto the main street, follow it past the stairs and find a shop on the right side. Be guided by a pair of pots with tall plants on the sides of the bench. Look for the gem symbol on the mini-map.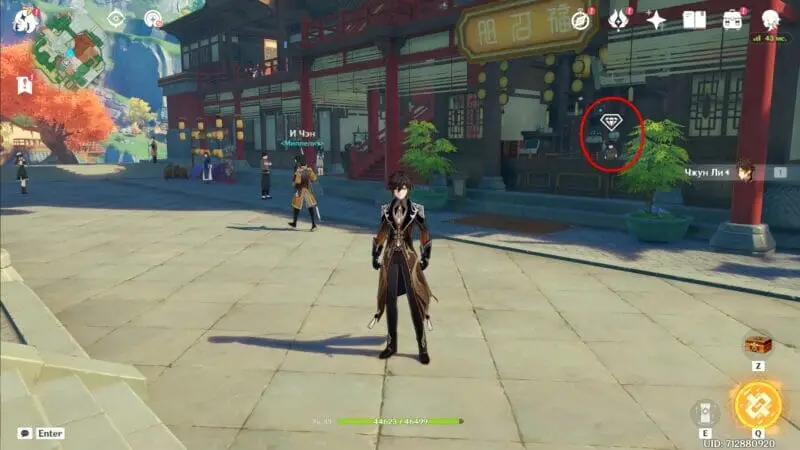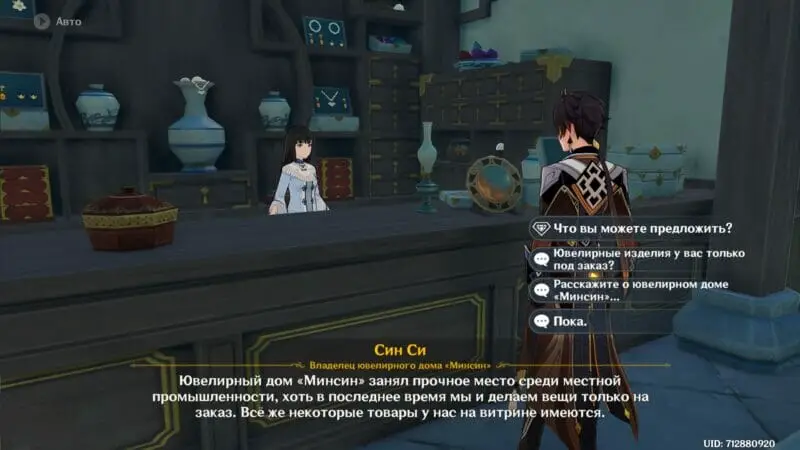 Speak to the owner of the Mingxing jewelry house behind the counter and select " What can you offer?", which will open the shop menu.
There are no special conditions for opening a gift shop.
What's on sale at Li Yue's souvenir shop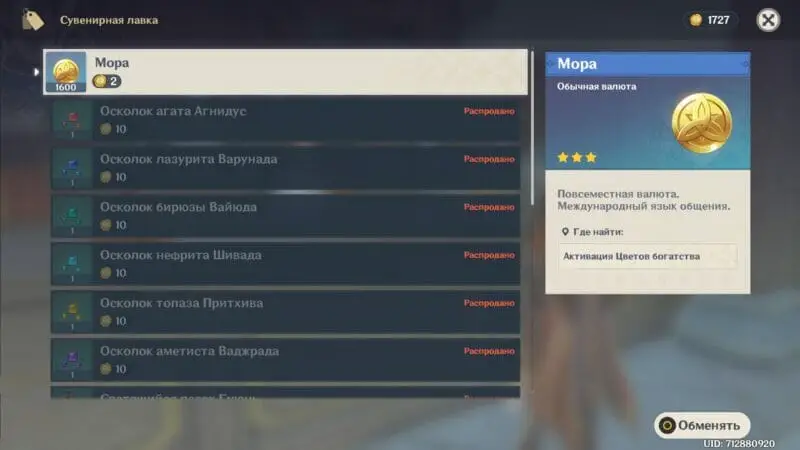 Pestilence, exchangeable for the price of two Geo Seals, is available in unlimited. The one for one symbol can be redeemed 120 times for the corresponding number of currency and get 129,000 in total. The purchase of the entire store will require 2,676 Geo seals.
In a separate guide, you can learn about all the ways to farm Geo seals.
Character elevation materials
Character Ascension materials of 2⭐️ rarity are available for all elements except Dendro. For 10 Geo seals shards are sold:
Agnidus agate (Pyro);
Varunada lapis lazuli (Hydro);
Vayuda turquoise (Anemo);
Shivada jade (Cryo);
Prithiva topaz (Geo);
Vajrad amethyst (Electro).

< /ul>

Each resource has a limit of 12– can be converted into four 3⭐️ or one 4⭐️ (there will be a unit of rarity below). Buying one elemental material requires 120 seals, and 720 for all of them. You can use it if you don't have enough to level up a character.

Weapon Ascension Materials

2⭐️ Region Weapon Ascension Materials are sold for 4 seals. Among them are Guyun Luminous Sand, Cloud Sea Lead Pill, and Black Siderite Grain. There are 3 of each that can be crafted into one 3⭐️. Buying one type will require 12 Geo symbols, all – 36.

Traveler Constellations

4 of the 6 existing constellations of the Geo Traveler, Memory of the Still Rocks, can be purchased at the shop. Exalted materials are available for 225 currency each. In total, you will have to spend 900 currency.

Northern weapon preparations

Northern weapon blanks are sold singly for 225 Geo Symbols. Among them are the following:

Made Northerner's Bow
Made Northerner's Two-Handed Sword
Made Northerner's Catalyst
Made Northerner's Spear

All materials will require 900 seals.

When Li Yue's shop is updated

The shop does not update after time, goods are not replenished. In the future, with the addition of new parts of the region, the range may expand along with the increase in the number of Geo Seals available.

We hope our article on Li Yue's souvenir shop helped you get the necessary materials. If you have any questions, then write in the comments. Read about other souvenir shops, follow the guides and walkthroughs for Genshin Impact on our website.