In the past years, simulation games have gained an impressive amount of following. It is not surprising when we consider how well these games have improved. We are talking about high-end graphics, multiplayer set-ups, and compelling plots. And Nirvana – Game of Life is currently one of the best simulation games you can get today. But here is the question. Is Nirvana – Game of Life worth all the hype it receives? Is it a good game that you should check out? In this brief review, we have talked about things you should know about Nirvana – Game of Life before you install it on your Android or iOS smartphone.
What Is Nirvana – Game of Life?
Nirvana – Game of Life is one of the highest-rated simulation games for Android and iOS. This game lets you play in a simulation where you can be a variety of characters. You can choose to be a Super Hero, Super Star, Assassin, Wizard, Gagster, and Rockemon Master. There are also many other features in the gameplay that you would want to check out. For instance, when you are in the game, you can make friends or break out of jail.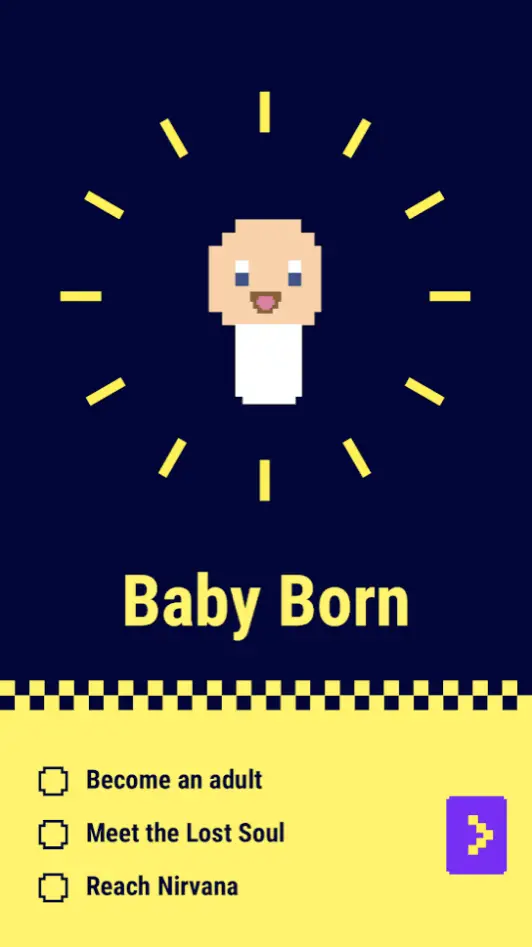 Officially, Nirvana – Game of Life is available for Android and iOS. However, there are plenty of ways to play Nirvana Game of Life on PC  without much technical expertise. That is, if you want to enjoy the game of high-quality simulation on a larger display, you can do that as well. Now that you know the basics about this game, shall we check out how its gameplay and features work?
Gameplay
The gameplay of Nirvana – Game of Life is pretty straightforward, and you will not need a game guide for this. As we said, when you get started with the game, you can choose the character you want to live as. Because the entire game is based on simple swipe mechanics, you can understand the potential life choices that one Super Hero, Super Star, Assassin, or Wizard will have to make. Regardless of the character you choose, the game would want you to balance different aspects of life such as money, popularity, health, and happiness. As you can see, Nirvana – Game of Life tries to capture almost every vital aspect of human life.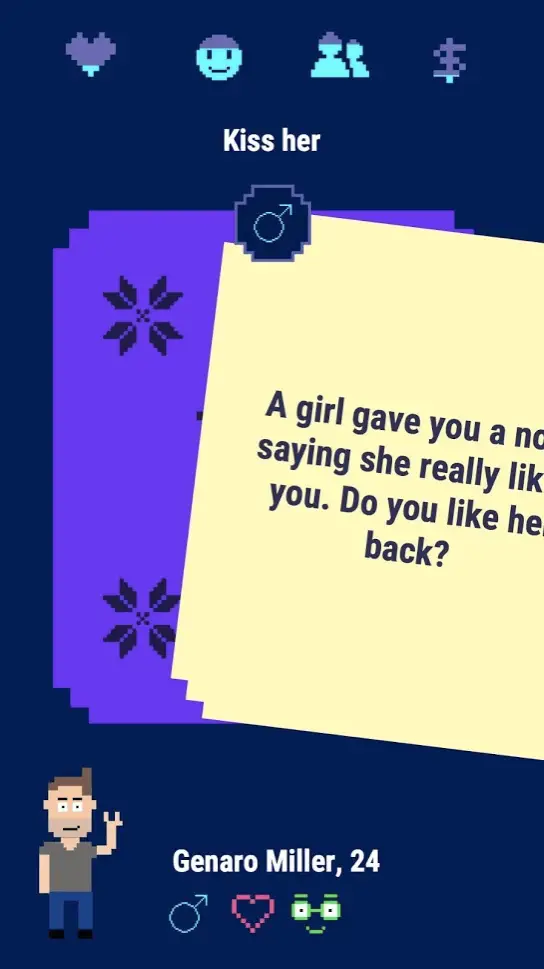 Probably the best part about Nirvana – Game of Life is that you cannot predict how the plot goes forward. In the game, every minute action has inexplicable consequences, which are not always fun. For instance, the decisions you may take during the character's adulthood can impact how the character faces death a few decades after. Similarly, the same actions can control the achievements you have in life. Long story short, if you would like to get into the character in a game, you would love this gameplay design for sure. At the same time, we should warn you that Nirvana – Game of Life can be one of the most addictive games for Android.
As you can see, the gameplay of Nirvana takes inspiration from several popular gaming titles out there. For instance, depending on the character you select, you may find some parallels with titles like Blade and Soul: Revolution. Of course, Nirvana takes a more human route instead of the fantasy one, but there are things to keep a balance of.
Other Features of Nirvana – Game of Life
There are quite a few features that make Nirvana – Game of Life a worth-playing game.
First and foremost, Nirvana – Game of Life is one of the most hilarious sim games out there. You will love the gameplay for its randomness and the unique swiping mechanics it brings forward. It is almost like you will never be bored.
Despite how funny the game is, it is not like the typical idle games you may have seen. If you want to reach somewhere in the game, you need some strategy. For one, Nirvana – Game of Life wants you to ensure that all the bars are in a healthy condition.
To improve the overall playability of the game, the developers have introduced many achievements. These achievements vary based on the character you have chosen, but they bring about an RPG game feel in many cases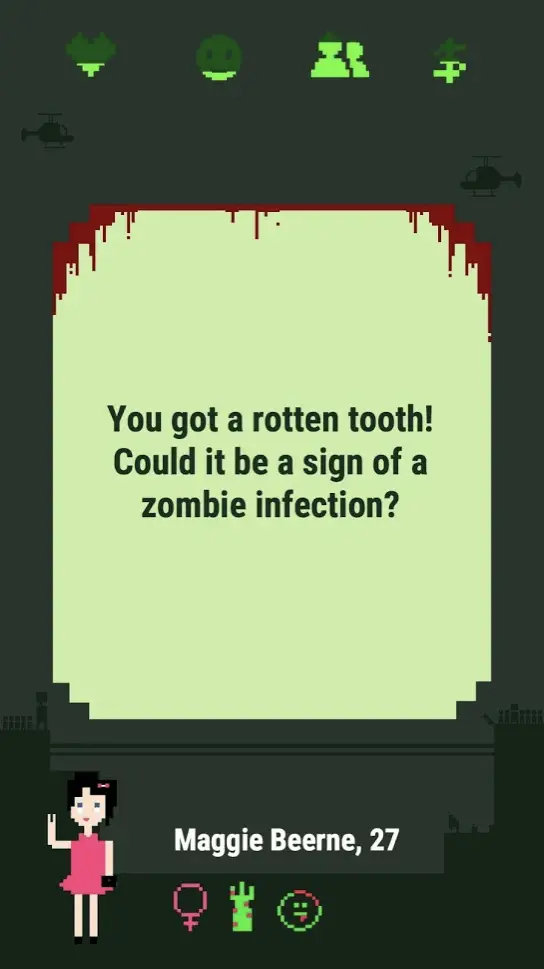 Playing Nirvana – Game of Life is not rocket science, either. Since the game is based on simple swiping systems, you can get used to the gameplay in minutes. After that, it is about the choices you make within the character's journey.
The Bottom Line
Considering the excellent features and gameplay it comes with, we believe Nirvana – Game of Life is the best option for many gaming enthusiasts out there. If you have a thing for simulation games, you cannot go wrong with this title. After all, it is entirely free to play, and you will not have to spend on in-app purchases to move forward with the plot. Isn't that awesome?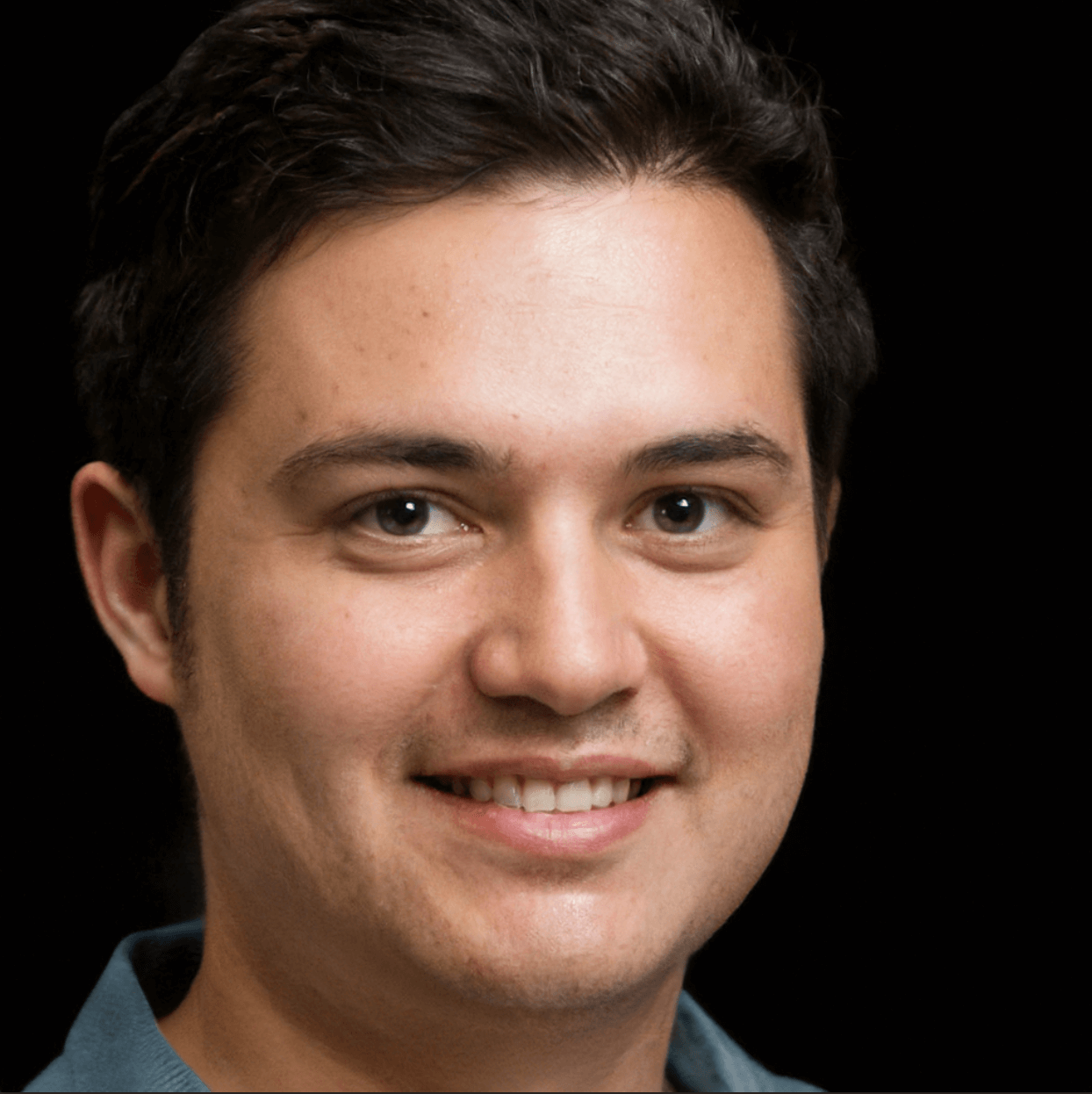 I like to play mobile games. Especially, Mobile Legends Bang Bang and COD Mobile.  I share my game experience. Sometimes I publish guides and tips from other players. So if you'd like to be published on Gameloid, please contact me.