We tell you how to solve the riddle of the rune mechanism in order to open the gates of the ruins and find the song of Hvarna.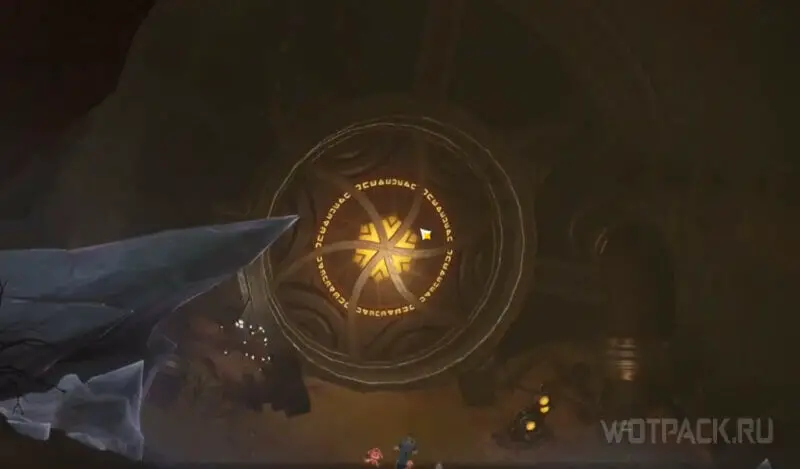 Open the gates of the ruins in Genshin Impact – one of the stages of the quest "When the Light of Hvarna Manifests: Nirodha", which is part of the "Hvarna of Good and Evil" questline. As part of this goal, the Traveler will need to go to the cave and open the ancient gates by solving the riddle. Such actions will allow the team to advance further and find another song of Hvarna.
In the guide we will tell you how to open the gates of the ruins and show the solution to the rune mechanism puzzle in Genshin Impact.
Go to the entrance to the underground ruins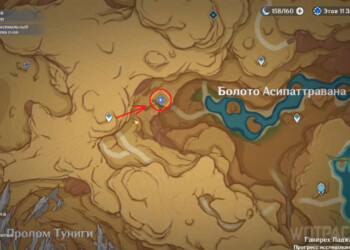 Go to the Underground Ruins Entrance east of Asipattravana Swamp. Follow the path and you will be at the quest marker. As soon as you get close to a huge barrier, Soroush will use his power and open the way further.
Enter the newly opened cave and run straight ahead. Go past the teleporter by opening it and follow the mark down. You need to go to another part of the underground location in order to receive a notification about entering the Madinat al-Nuhas area.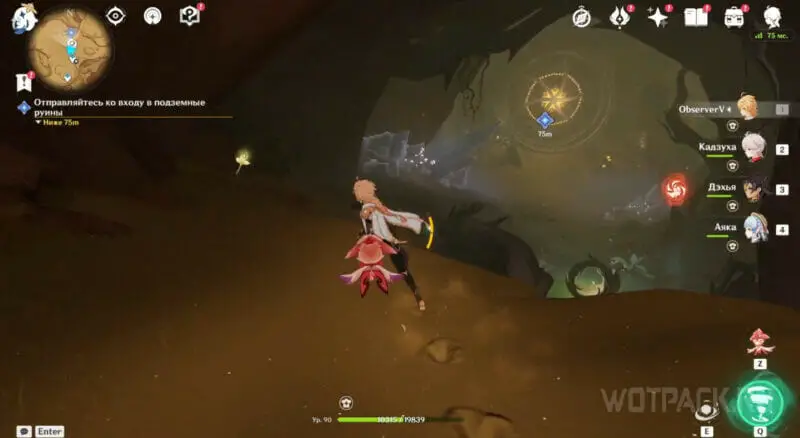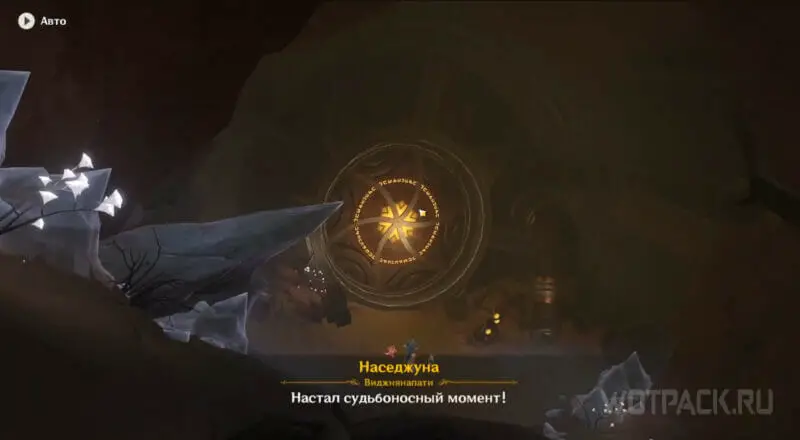 At the end of the Traveler's road, a huge ruin gate awaits. The mechanical door hides the required location, behind which the song is hidden.
Open the gates of the ruins in Genshin Impact: how to solve the puzzle with the rune mechanism
To open the gates of the ruins, you need to solve one riddle by putting the symbols on the mechanism in the correct order.
Which symbols to put on the rune mechanism
< /p>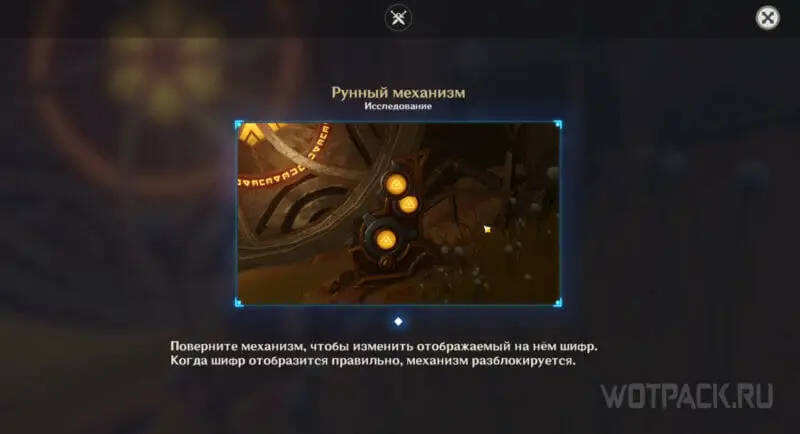 Nasejuna will promptly suggest the solution to the puzzle and explain what images should be on the rune gear: "Turn the gears so that three types of runes appear. Without changing the base triangle, make sure it connects to the square". There is a rune mechanism at the right side of the gate, do some tricks with it and open the gates of the ruins. Rotate the device to change the cipher displayed on it. When all characters are displayed correctly, the door will open.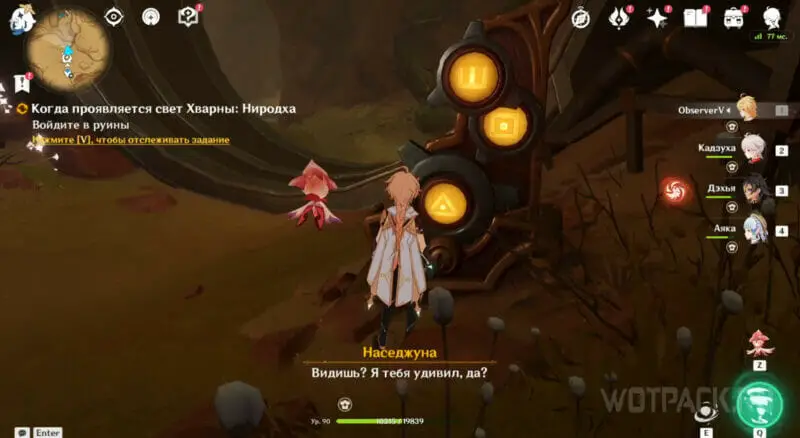 The bottom panel does not need to be touched. Rotate the middle level twice so that a square appears on the center circle. Then change the state of the top level once, it should contain a symbol similar to the letter "Ш".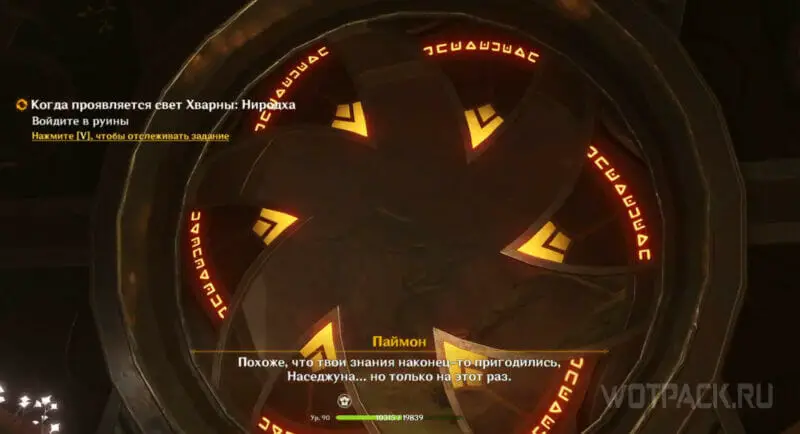 When you put all the symbols in the right order, a huge round door will open and let you go further.
We hope our guide helped you understand how to open the gates of the ruins in the quest "When the light of Hvarna appears: Nirodha", if you have any questions – ask them in the comments, we will definitely answer each one. Read other Genshin Impact guides in the corresponding section of the site.