How to buy goods at Sumeru Main Treasure Shop.
Sumeru Gift Shop in Genshin Impact is a Menakeri Treasure Shop located in Sumeru City that allows you to purchase unique items with Dendro Seals. The exchange of tokens collected in the open world is initially unavailable and requires a special condition to be opened.
In this guide, we will tell you how to open the Sumeru souvenir shop, purchase goods from it, and show the full list of items available for exchange.
p>
Where to find Sumeru's souvenir shop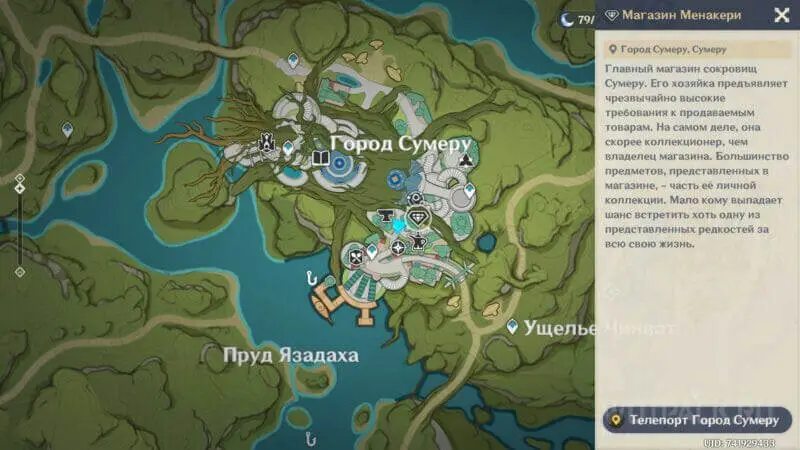 The gift shop is located in the center of Sumeru City, slightly north of Katerina's counter , opposite the forge.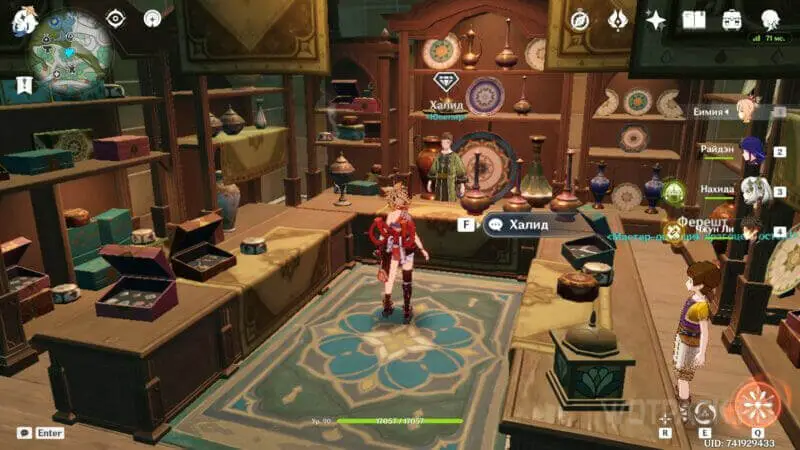 To exchange, talk to the worker of the shop – jeweler Khalid. When talking to the man, select the option «What do you have to offer?» to go to the shop menu.
How to open the Sumeru Gift Shop in Genshin Impact< /h2>
Exchanging Dendro seals for goods at the Sumeru Gift Shop will only become available after reaching level 50 of Dream Tree Offerings in Wanaran. Full leveling will become available with the release of patch 3.6 April 12, 2023.
What's on sale at the Sumeru Gift Shop
The following items will be available for purchase at the Sumeru Gift Shop:
200,000 mora for 40 seals of Dendro;
12 Copper Forest Dew Amulets for 8 seals;
12 Memories of Blooming Oasis for 8 seals;
12 Echoes of Blazing Might for 8 seals;
9 recipes for 3⭐️ decor for 90 seals;
1 recipe for 2⭐️ decor for 5 seals;
3,000 pestilence for 1 print (unlimited).
*list will be updated when store reopens*
We hope , this article helped to learn how to open Sumeru's souvenir shop in Genshin Impact. Read about all the souvenir shops and follow the release of other game guides and walkthroughs in the relevant sections of our website.