Así que he visto a muchos principiantes construyendo sus equipos realmente amplios. Despertando múltiples héroes y arruinando así su progreso.
En primer lugar. Obtendrás tu primer Legendario a las 50 tiradas. Eso es como una hora o menos de juego. Deberías rerollar siempre que consigas un buen o gran DPS legendario como primer tu DPS. Hay una guía para principiantes para el rerolling, pero básicamente sólo tienes que empezar en un nuevo servidor y jugar el juego hasta que saques tu primer legendario. Mañana (viernes 7 de octubre) hay un evento de doble legendario, en el que consigues un segundo legendario cuando sacas legendario por una vez. Ese es el momento perfecto para volver a jugar.
Mejor héroe para la partida inicial – Reroll en Infinite Magicraid
Personajes legendarios a los que mirar:
Nivel de Dios
Impresionante DPS
Dario
Serena
Xia
(Margarita E1)
Puede llevarle a través de la campaña
Margarita
Yoko
Walter
Mutu
Sana
Horus (Buff coming with event)
Epopeyas para ver
Estas epopeyas son todas de apoyo y son prácticamente imprescindibles para la campaña del infierno para los jugadores F2P. Holder y Reeves están bien, pero yo no me molestaría con ellos. Sólo tienes que volver a tirar hasta que consigas el Legendario de esa lista, porque son mucho-mucho mejores que Holder o Reeves.
Ahora que has sacado Legendario de esa lista, construirás ese único Legendario hasta A5 (Despertar 5 Estrellas) y no mejorarás ni usarás recursos para ninguna otra unidad. Cuando consigas tu primer A5, lo más probable es que ya hayas sacado un par de personajes legendarios más o tengas suficientes esquirlas para sacarlos. Ahora empiezas a construir tu segundo DPS a A5 que, con suerte, también es de esa lista.
Una vez que consigas que tu segundo DPS llegue a A5 deberías empezar a construir tus apoyos. Llévalos a A2/A3 uno por uno. En este punto, ya no deberías ser un principiante, y tienes una mejor comprensión del juego.
Lista de niveles de Infinite Magicraid
Hay muchas listas de niveles creadas en este momento, de varios blogueros y comunidades. Te recomiendo que hagas lo siguiente: confía en la opinión de un blogger o comunidad en particular, o coteja a tal o cual héroe con todas las Tier Lists de Infinite Magicraid que encuentres. Yo te ayudaré con eso. Aquí publicaré todas las listas de niveles del juego que encuentre. Si quieres, puedes añadir en los comentarios las Tier Lists de Infinite Magicraid que encuentres. 
La mejor lista de niveles que he encontrado
Doy esta lista de niveles con mucho gusto, ya que la uso yo mismo. En ella, puedes encontrar una clasificación muy detallada de los héroes, donde sus cualidades son mejores, así como la mejor manera de bombearlos a través del árbol de talentos. Recomiendo esta Tier List en todos los sentidos.
Nivel SS
Lucifer
Luna
Melia
Hezonja
Sigmund
Katherine
S Niveles
Ben Austin
Ulcaster
Lukea
Hoff
Ariel
Xia
Luz
Yoko
Walter
Gru
Megan
Maeve
Besmok
Phocas
Margarita
Okmin
Fiona
Dario
Agatha
Aisha
Space
Valentin
Slivelle
Holder
Un nivel
Brynhild
Nita
Nordak
Madlaina
Melchio
Soli
Melina
Alahan
Sana
Horus
Nasakhma
Serena
Taff
Elleena
Elaina
Gramndi
Mae
Turf
Carrie
Asindo
Eric
Mutu
Timi
Anna
Nid Rold
Oboro
Frey
Maya
B Nivel
Vera
Greta
Natalie
Naseal
Slackdo
Guhanna
Eilat
Jennifer
Gunner
Schilder
Hisaro
Amalic
Zyra
Lam
Zachzulu
Karid
Gustave
Sinton
Gerina
Ellic
Hal9000
Wim
Teres
Naya
Reeves
Justy
Verto
Bakkins
Ross
Ruen
Lutz
Malassa
Ofner
Pacchino
Liz
Leuf
Roselea
Lia
Deschanel
Aisi
Longbeard
Iguli
Vedar
Biseden
Winnex
Guna
Egea
Wolsey
Lomas
Hardac
Moo
Lester
Vero
Eden
Sadora
Magis
Muller
Visley
Sylvester
Nivel C
Shtar
Blade
Kristian
Reliant
Astic
Maphka
Stan
Dale
Sylvan
Feist
Norma
Mobis
Mondschka
Kaedo
Fegan
Rumble
Maguire
Mori
D Nivel
Otra lista de niveles de Infinite Magicraid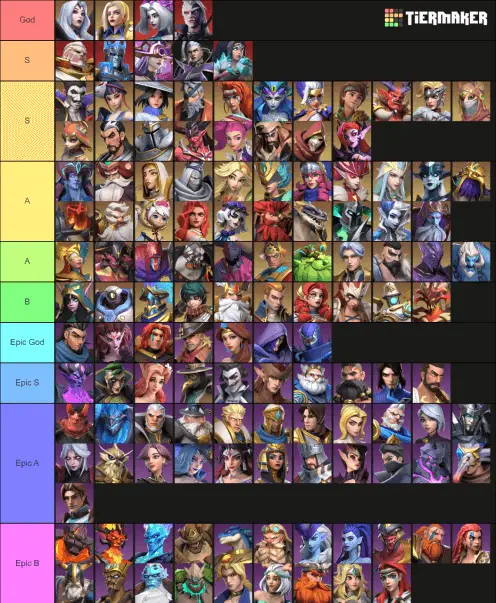 Héroes épicos útiles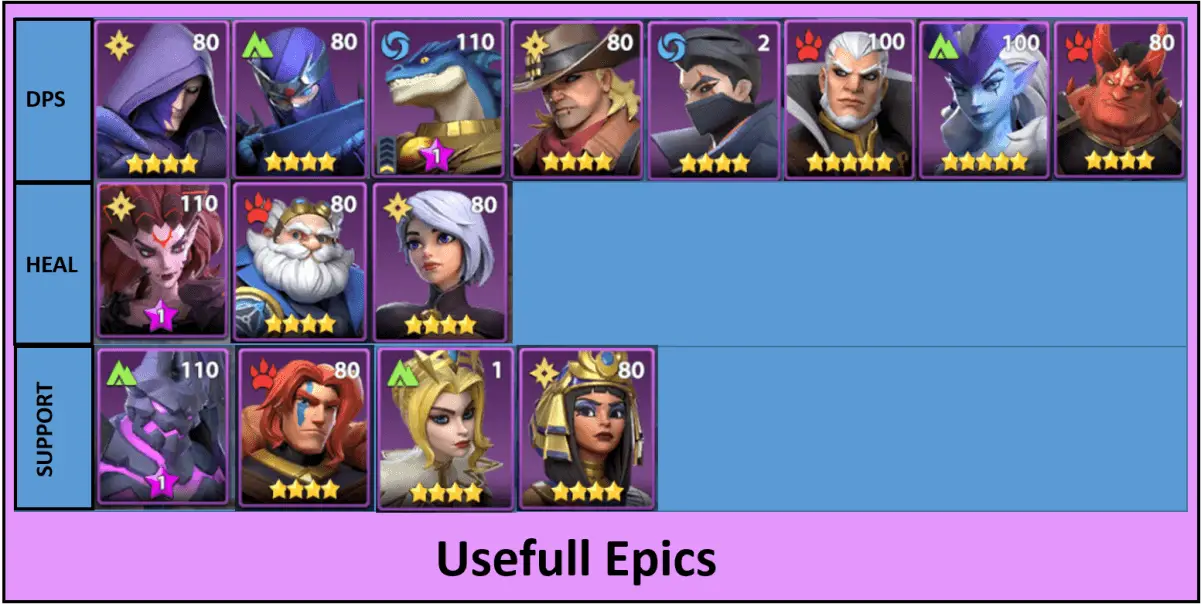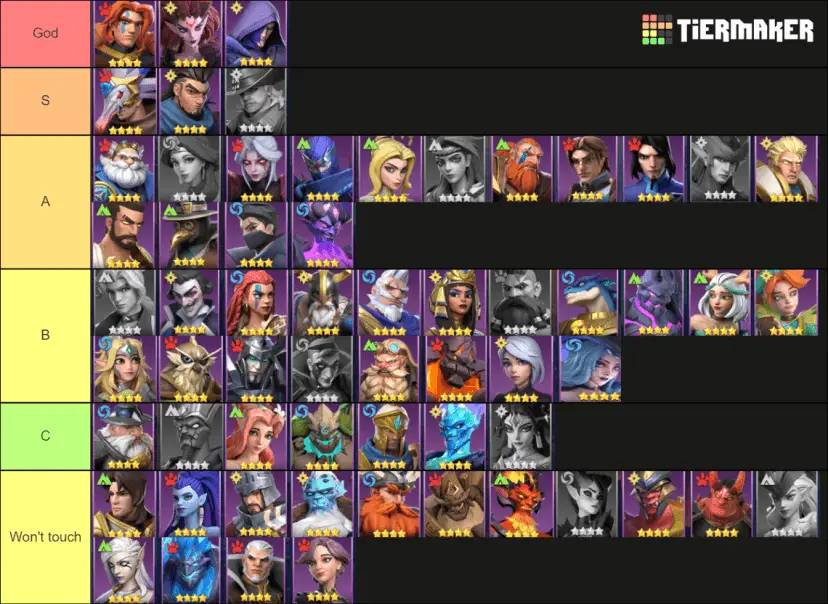 Lista de niveles de los héroes míticos, legendarios y épicos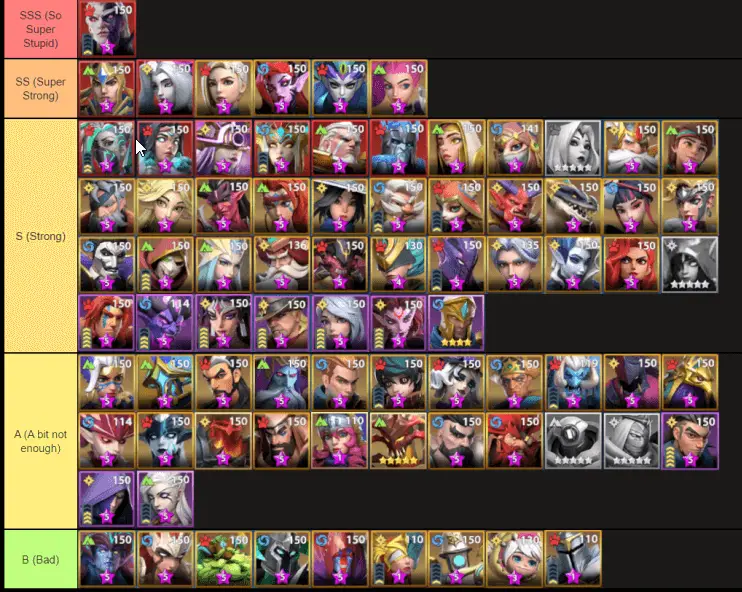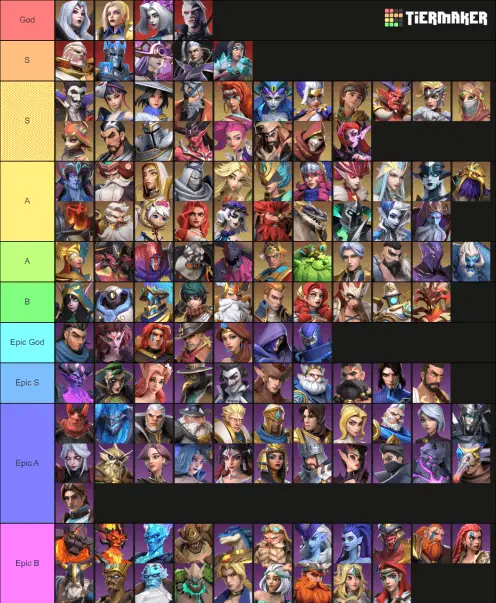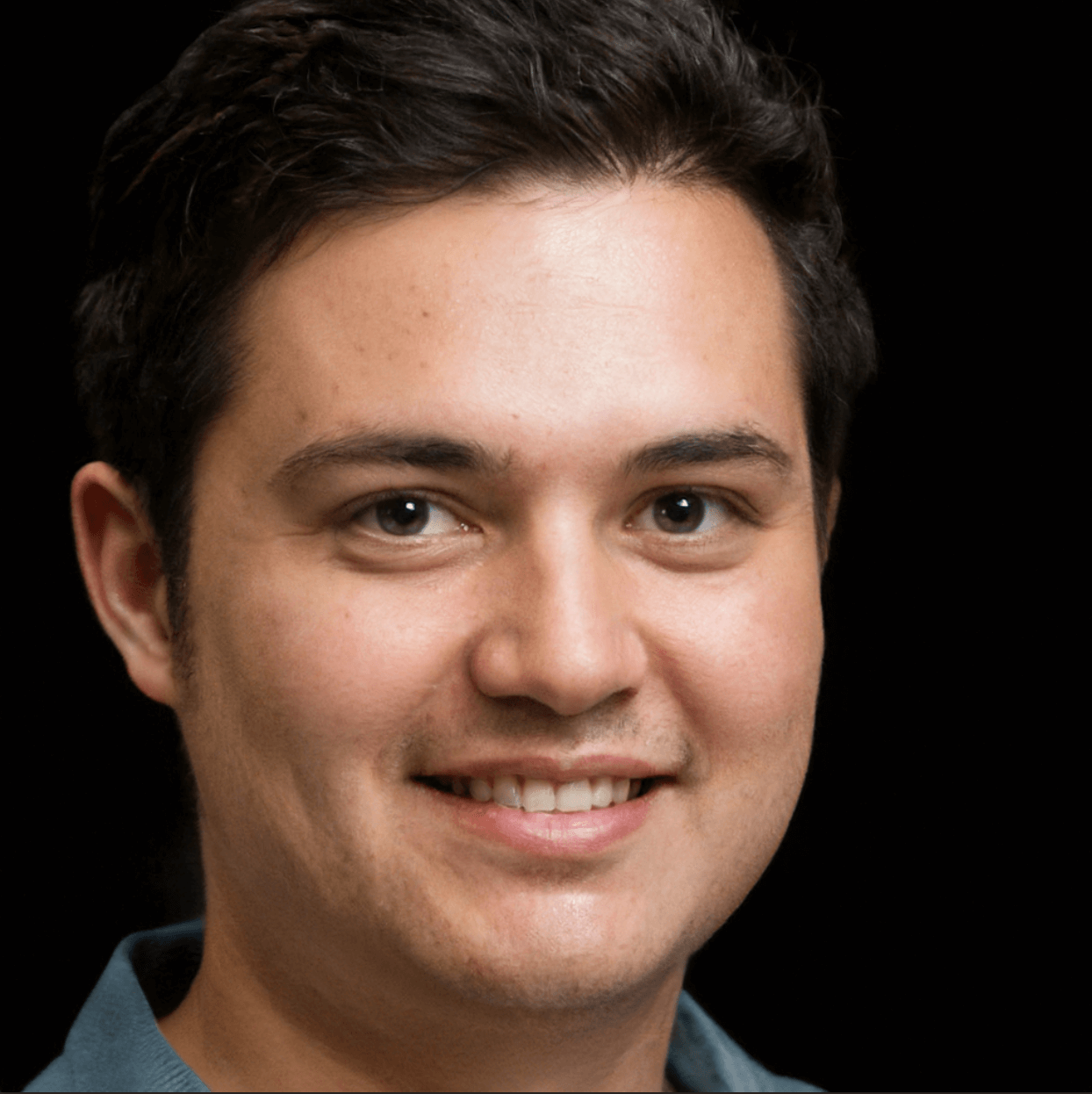 I like to play mobile games. Especially, Mobile Legends Bang Bang and COD Mobile.  I share my game experience. Sometimes I publish guides and tips from other players. So if you'd like to be published on Gameloid, please contact me.