Tesak is a heroic tank, which is very hard to get. Considered one of the best tanks in the game. Great to deal with enemy packs, if the team with him is Peppy and Faceless. Has the most amount of health of all tanks. It's difficult to get, but worth it.
Advantages
Huge amount of health compared to other tanks (even without disguises);
Can draw the farthest enemy hero, thus putting him under attack;
Deals pure damage;
Has control skills;
Good against Martha and Helios.
Disadvantages
Getting the Hero is hard enough;
Doesn't pose much of a threat to enemy packs without Peppy or Ju;
Skills

Rusty Hook
The cleaver throws a hook at a distant opponent, dealing damage and pulling him to you.

Rot
Deals pure damage to nearby opponents as well as yourself for 5 seconds.

Extermination
Strikes the area in front of you with a cleaver, dealing damage and stuns to opponents.

Heavyweight
Passive skill. The cleaver gains extra power
Tips on the hero
Skills Upgrade

Rusty Hook – Recommended to pump if you have extra gold.

Rot – Must pump.

Extermination – Must pump.

Heavyweight – Must pump.
Skins
Like any tank, Tesak needs armor, so the first guise, which is recommended to pump, is the Masquerade Mode

on armor. The second one is the Base Shape

for strength, and the third one is the Barbarian Shape

for health.
It's not recommended to swing the Guild Warrior's Shape

or the Beach Shape

for physical attack, and neither is the Symbol. Tesak does not need a physical attack. This look is swung when the whole pack is already pumped and you need to spend Force stones somewhere.
Symbols
The priority of character improvement is as follows:
1. Armor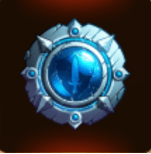 2. Health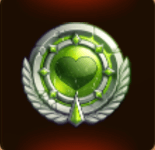 3. Strength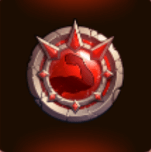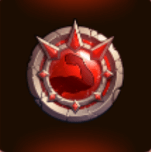 4. Protection Against Magic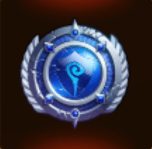 5. Physical Attack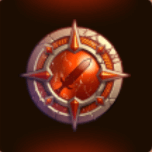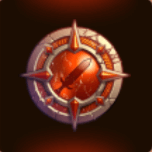 This character is triggered when all packs are already pumped. This is a Useless character for Tesak and is not swung if there is any alternative.
Artifacts

– After pumping to 3 stars, all three artifacts are pumped at the same time. If the server has a lot of Jorgens, this artifact swings after the second and third.

– Swings together with the first and third artifact.

– Swings instead of the first and second artifact.
Conclusion
A great survivable tank with good net damage and control that, paired with Peppy, simply destroys the enemy team. Unfortunately, because of the difficulty in obtaining it is rare and is present mainly only for those who have invested enough money in the game (or are extremely lucky). If you have the opportunity to pump Tesak – put it in the pack only with Peppy or Jhu, and preferably Faceless. Otherwise he won't reach his full potential. The second skill, Tesak deals damage to himself, which allows Peppy's Courage skill to be triggered very often.