Galahad is a good tank for physical packs. You get him at the very beginning and with the right pumping of the physical pack he can give amazing results. Galahad can be quickly upgraded to the maximum number of stars and make him a great strong tank. In this guide we'll tell you how to do it.
He has the Blessed feature.
Because of this feature, Tristan enhances Galahad's physical attack.
ALSO READ: Hero Wars – guide and tips for beginners
Advantages
The perfect tank for physical packs;
Has vampirism, which makes him extremely survivable;
Enough armor and health;
Deals a lot of damage to the entire enemy team;
Recommended for beginners;
Great for Tower, Campaign, Arena, Grand Arena.
Good hero for Asgard. Paired with a hero that gives armor piercing, deals a lot of damage in Asgard.
Disadvantages
Very weak magical protection for the tank;
Can't tank without proper pumping;
Lack of armor piercing does not allow to deal much damage late in the game;
Highly dependent on the team.
Skills

Steel Heaven
Galahad brings down the swords of justice on the heads of his enemies.

Unstoppable Onslaught
Lunges forward, shrugging off control and dealing damage to nearby foes.

Revenge
Performs a special attack, dealing damage to the enemy with the least health.

Harun's Pride
Now does additional pure damage with Steel Heaven.
Tips on the Galahad
Skills Upgrade

Steel Heaven – It is recommended to rock if you have extra gold.

Unstoppable Onslaught – must pump.

Revenge – It is recommended to swing if you have extra gold.

Harun's Pride – Must pump.
Skins
First of all, Galahad should pump the Romantic Shape

on armor. After that, the Guild Warrior's Oblique
for health. The third form is the Basic Shape

for strength. And the last one is the Angel's Shape

for physical attack.
Symbols
The priority of character improvement is as follows:
1. Armor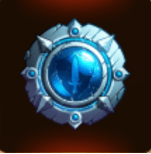 2. Health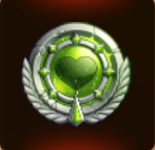 3. Strength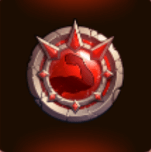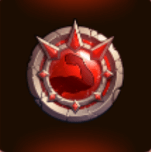 4. Protection Against Magic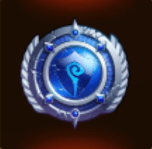 5. Physical Attack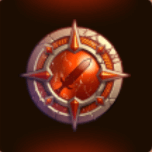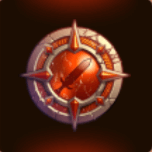 Artifacts

– Swings to 3 stars, then swings the second and third artifacts. Finished in the last turn.

– After pumping the first artifact to three stars, swings the second artifact in priority.

– Swings after the second artifact
Conclusion
If properly pumped, it can show remarkable results. When pumping, emphasis should be placed on the fact that Galahad is a Tank. The tank gets Armor and Health first, not Physical Attack. Galahad should be paired with physical damage. Works well with Qing Mao, Artemis, Ginger, Elmir, etc. Note that without characters that give armor piercing, deals very little damage, and thus gets little vampirism and survivability.