Ziri is an excellent tank against physical packs. It has a number of advantages that improve its parameters as a tank. She is best on defense with her burrow. Can recover her health, but you'll need to pair her with a fighter who can burrow and act as a tank. If opponents have low damage, she can beat them on defense in time.
ALSO READ: Hero Wars – guide and tips for beginners
Advantages
Possesses the "provocation" ability, thereby keeping your team safe from damage;
Increases his defensive parameters;
Returns all physical damage dealt to enemies;
Can restore health;
Perfect tank against physical packs.
Disadvantages
Against magic packs, it mostly loses;
It requires at least a Silver Guild to obtain and improve it;
Her burying obliges you to take a character that can survive the next 7 seconds while Ziri is underground.
Skills

Hate Focus
Ziri temporarily increases her own Armor and Protection from Magic and provokes the opposing team, forcing them to attack only her for 8 seconds.

Reflection of Pain
Ziri activates an ancient curse. For 8 seconds, the curse will return 100% of the physical damage Ziri received to the opponents who inflicted it.

Sand Shelter
If Ziri's Health drops below thirty (30)% (but no more than once every 15 seconds), she hides underground for 7 seconds, avoiding enemy attacks and regaining Health.

Akreb's Fury
Now when Ziri digs out, she stuns and knockback foes nearby and applies her second skill.
Tips on the Ziri
Skills Upgrade

Hate Focus – Recommended to pump.

Reflection of Pain – Must pump.

Sand Shelter – Must pump.

Akreb's Fury – Not recommended to pump until late game (up to level 130)
Skins
It is recommended to first pump up the Base Shape

for Strength. Ziri is the owner of three Health traits. So it is recommended to pump any of the three looks for health next:
The Cybernetic Shape for Health
The Guild Wars Shape for Health
The Spring Shape for Health.
The third guise, swing the Demonic Shape on Armor, and after that pump the other two guises on Health.
Symbols
The priority of character improvement is as follows:
1. Strength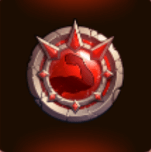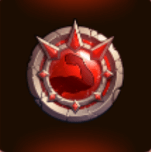 2. Health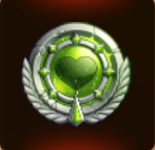 3. Armor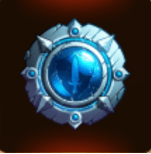 4. Protection against magic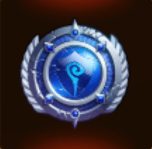 5. Physical Attack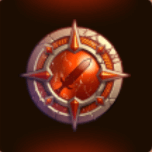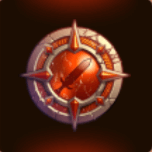 Rolled last when the main pack is already pumped. Ziri, like any tank, only need tank's defensive parameters. Physical attack is not needed and is pumped in the last turn.
Artifacts

– In the first place, swing up to 3 stars. After that, swing all three artifacts evenly.

– After getting three stars from the first artifact, pump all three artifacts evenly.

– After getting three stars from the first artifact all three artifacts swing evenly.
Conclusion
Ziri is an excellent character against physical packs. He has everything you need for a tank, a huge amount of health and enhanced defense parameters. Unfortunately, she can't show her worth against magical packs. Perfect against Ishmael, Elmir, Jhu, Astrid and Lucas, etc.