Elmir is a unique melee fighter. One of the few fighters who doesn't have a critical hit, which in this case is only a plus. The copies created are excellent at taking on the abilities of other heroes, thus ensuring the survival of the main team. The armor piercing artifact makes Elmir an important member of any physical pack.
Advantages
Relevant at all stages of the game;
Easy to obtain and improve to the maximum star;
Copies are great at taking damage from many characters;
Artifact gives armor piercing to the whole team;
Lack of Crit Blow makes him a great fighter against Helios;
Excellent against K'arch because of clones that absorb K'arch's ult.
Disadvantages
Copies are destroyed by massive damage from characters like Peppy, Kira, Kai, Ginger, etc.
Worst against magic packs.
Skills

Changing Sands
Elmir moves to a distant line, applies a second skill (if open) and for the next 10 seconds attacks opponents from afar. While the skill is active, the hero gains a bonus to Physical Attack.

Mirage
Elmir creates a sand clone nearby .The clone cannot regenerate health or receive help from allies. Over time the clone loses health, if it takes no other damage it will live 12s.

Perfect Blades
Sand clones gain the ability to attack opponents. Clones created during the first skill continue to attack opponents from afar.

Plenty of Truth
When applying the second skill, Elmir gets a chance to create two or four clones at once.
Tips on the Elmir
Skills Upgrade

Changing Sands – Swinging is a must.

Mirage – Swings necessarily.

Perfect Blades – Swinging is a must.

Plenty of Truths – It is recommended to swing if you have extra gold.
Skins
First, it is recommended to swing the Base Shape

for Dexterity. After that, the Winter Shape

for Physical Attack.
The third is the Cybernetic Shape
for armor piercing.
The Barbarian Shape

for Dodge and
the Demonic Shape

for Dodge are the last to be swung.
Symbols
The priority of character improvement is as follows:
1. Health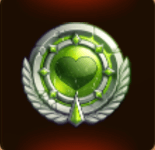 2. Physical Attack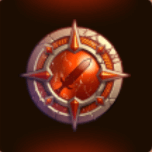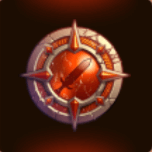 3. Dexterity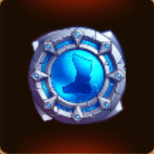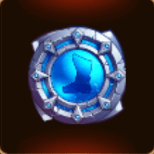 4. Armor Pierce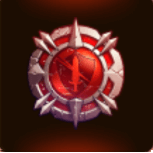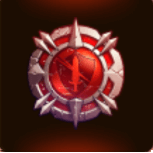 5. Dodge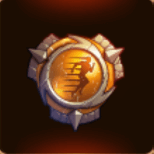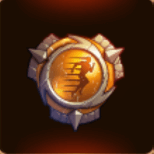 Artifacts

– Pump to 3 stars, then evenly improve all three artifacts.

– Evenly pump after pumping the first artifact to three stars.

– Evenly pump after the first artifact is pumped up to three stars.
Conclusion
An excellent front-line fighter, able to act as a tank in some packs or to tank in case your tank was taken under control. Does a huge amount of damage and in a physical pack will be very useful with his Artefact. Combines well with Ziri, with Galahad, and with Dorian. Recommended for beginners.