Ishmael is an excellent front line fighter. Has everything he needs to deal damage and survive. Used to be one of the most popular heroes. Unfortunately, with the emergence of such heroes on Helios, Ishmael has lost its relevance at the moment. His dodge and immense vampirism allow him to survive long enough for your team to deal massive amounts of damage. Currently quite viable against physical packs. Great in the Tower, Campaign, and Outland.
ALSO READ: Hero Wars – guide and tips for beginners

Don't miss the best Black Friday deals!
Advantages
Possesses great survivability;
Can kill some heroes with 1 or 2 hits late in the game;
Good for the Tower;
Can replace a tank for a few seconds if it's knocked down/stunned/controlled;
Great at dealing with physical packs;
Great hero for Asgard.
Disadvantages
Relevant only late in the game;
Very vulnerable to control;
Against magic packs, loses most of the time;
Very demanding to pack.
Skills

Awakening
Takes on a demonic form that increases critical hit chance and attack speed. Ishmael gradually loses energy, and when it reaches 0, the demonic form drops.

Mirage
Dodges physical attacks.

Dark Providence
Passive Skill. Increases vampirism: Restores health while dealing damage to opponents.

Blades of Storm
Every 4th attack stuns an opponent for 1s.
Tips on the Ishmael
Skills Upgrade
The following skill progression is recommended:

Awakening – This skill is pumped late in the game. There is no need to pump the skill at the beginning.

Mirage – Swings as a priority skill.

Dark Providence – Swings third after Mirage and Blades of Storm if you have extra gold.

Blades of Storm – Swings at first priority.
Skins
The first thing you should do is swing the Sunshine look

on the piercing. Armor.
The second pump is the Guild War Shape

for physical attack.

Next is recommended to pump the Base Shape

on dexterity.

The fourth one is the Masquerade Mode

for health and
the last one is the Romantic Mode

for critical hit.
Symbols
The priority of character improvement is as follows:
1. Dexterity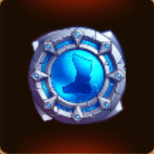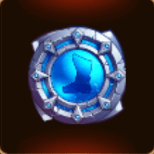 2. Health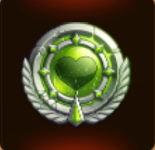 Swing up to 30. Update as necessary.
3. Physical Attack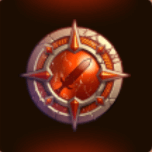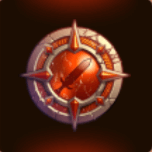 4. Armor Piercing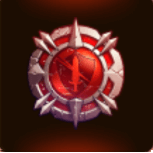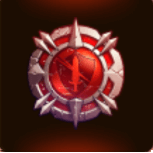 5. Chance of critical hit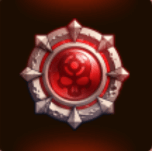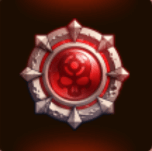 Artifacts

– Swings to 3 stars, then you should swing the second artifact. Swings last in the last turn.

– Swings in priority after the first artifact gets 3 stars.

– Swings after the second artifact.
Conclusion
A great character for the Campaign and the Tower. For the Arena and Grand Arena, you need a competent pack. Combines well with Ziri. Great against physical packs and bad against magic packs. Can't roll Ishmael's Critical Hit right away, as his physical attack is very weak in the early game. He can also gain the advantage of being able to attack physically, but critics will always be in his uniform anyway.
Team options with Ishmael – Ishmael Team