Nebula is the perfect support character. It is the kind of character that multiplies both the physical and magical attacks of your characters. Under her enhancement, your character can easily kill several enemy ones. An indispensable character in a pack where there are two, dealing a lot of damage, heroes.
Advantages
Tremendous damage enhancement for two of your characters;
Removes negative effects;
Relevant at any stage of the game;
Not the hardest way to get it and improve it to maximum star;
Best support hero for Asgard.
Disadvantages
Needs a competent pack;
Proper placement of Nebula is very important, otherwise the wrong characters will get the boost.
Not the easiest way to get it for a beginner;
Not a basic Healer, as her healing is very weak.
Skills

Astral Projection
Launches a slow-moving projectile that, when activated, deals damage and dissipates energy to nearby enemies. Total damage and energy dissipated is divided equally between foes.

Serenity
Nebula Restores health to two nearby allies and removes their buffs.

Disharmony
Deals damage to the opponent with the least health.

Equilibrium
Nebula's basic attacks will now switch to support mode. Each time Nebula is triggered, it increases Physical and Magic Attack to one of the neighboring allies for 5 seconds.
Tips on the Nebula
Skills Upgrade

Astral Projection – It is recommended to pump if you have extra gold.

Serenity – Must be pumped.

Disharmony – Pumped last because of the weak effectiveness of this ability. Not recommended to pump until level 130.

Equilibrium – Must pump.
Skins
The Romantic Shape

for physical attack and the Winter Shape

for physical attack are swung first. Nebula's bonus to boosts depends on her physical attack, so you should cast the physical attack skins first.
The Basic Skill Shape

is swung as follows.
The Spring Shapeshifter

is the last one to be swung, when all other guises of your main stack are already pumped.
Symbols
1. Physical Attack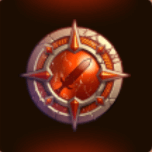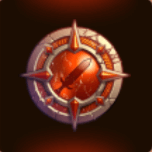 2. Dexterity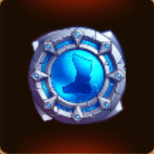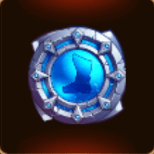 3. Armor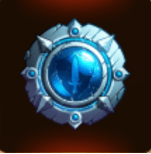 4. Health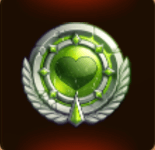 5. Protection against Magic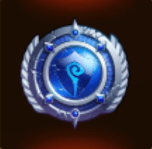 Artifacts

– Swings to 3 stars, after that swings 1 and 3 evenly.

– Swings after 1 and 3 last.

– Swings simultaneously with the first artifact.
Conclusion
A great character that can greatly enhance your heroes, allowing you to do a huge amount of damage. In addition to damage, Nebula also strengthens Healers, allowing you to heal your pack better. Keep in mind that you can't place characters like Jorgen next to Nebula. There should always be two characters that deal damage next to her. If you can pump Nebula, pick up 1-2 characters that deal a lot of damage and you won't regret it.