K'arkh – One of the most popular characters in the game. K'arkh-team is capable of defeating a huge number of different packs and has remained undefeated for a long time. Huge damage, combined with a toss-up of other characters and Nebula's enhancement, allows him to kill multiple characters at once. He is the reason for the emergence of a character like Andvari. Having a lot of merits, his pumping is not a big problem.
ALSO READ: Hero Wars – guide and tips for beginners
Advantages
Huge damage on multiple targets at once;
Excellent survivability;
Under the ball of Nebula is able to kill multiple characters, charge again, and use the ability again;
Possesses control skills;
Can heal;
Can block attacks and gain extra energy to re-charge enemies.
Disadvantages
Requires a character capable of tossing (Kai, Faceless);
Requires Nebula for huge damage;
Hard enough to get and pump to maximum star for a newbie;
One resource to improve stardom, like Nebula.
Skills

Singularity of Terror
K'arkh tosses three opponents with the least health into the air.

Law Denier
Creates a rift that can block enemies' physical attacks for 8 seconds. Each time he blocks an attack, he gains bonus energy.

Deathly Weaves
As long as K'arkh is alive, he strikes every opponent thrown into the air and deals twice the damage.

Survivability Factor
Attacks on enemies thrown into the air heal the hero by a fraction of the damage dealt
Tips on the K'arkh
Skills Upgrade

Singularity of Terror – Must Download.

Negator of the Laws – Must download.

Death Wraps – Must download.

Survival Factor – Must pump.
Skins
First of all, the Star Shape

is swung on the Piercing. Armor. Next pump the Base Shape

for Dexterity.
The Dark Depths Shape

for Protection from Magic is pumped after the other heroes of your stack are pumped.
Symbols
The priority of character improvement is as follows:
1. Physical attack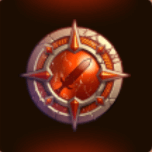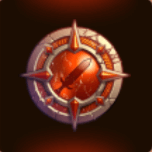 2. Armor penetration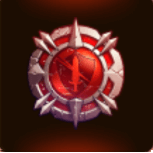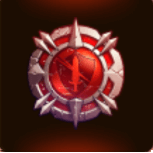 3. Dexterity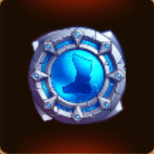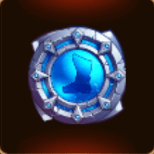 4. Health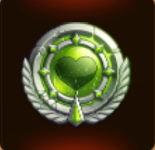 5. Armor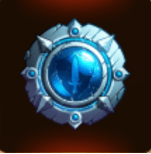 Artifacts

– We swing for 3 stars. After the second artifact is pumped.

– After pumping the first artifact to 3 stars is pumped in priority.

– Swings last.
Conclusion
The perfect assassin, capable of storing energy and using the main ability very often, dealing incredibly huge damage to the enemy team. The most important thing for this hero is the presence of characters that can toss, namely Kai/Featherless. When paired with these heroes, defeating K'arkh will be incredibly difficult.
Team options with K'arkh – K'arkh team
This can be the starting team, which is very easy to assemble at the beginning of the game.

This team is much more impressive and can play in the middle of the game and even at the highest level.
Heroes, of course, must be chosen situationally, based on the team that the enemy has.