Satori is a well-known character in the Chaos Chronicles, capable of destroying many popular packs. Satori is great against Orion, Jorgen, and Andvari, thereby destroying teams with these characters. The whole secret of this character is Fox Marks, which he casts on enemy characters and thereby deals damage for each mark. Luckily for players, there are characters that can counteract Satori's tags. These include all characters that remove negative effects, such as Nebula, Sebastian.
Advantages
Deals a huge amount of damage for every mark applied;
Has excellent armor numbers;
Relevant at any stage of the game;
Good piercings and magical defense;
Steals intelligence from the target with each attack until the end of combat;
Has the ability to restore health;
Ideal character against those who get bonus energy, as he casts 9 tags on them at once;
One of the best mages for Asgard.
Disadvantages
Difficult to obtain and improve to maximum star;
Popular in every team, Nebula removes tags from allies;
Sebastian prevents tagging of allies;
Has a low health rating.
Skills

The Predatory Pack
The hero's basic attacks deal magical damage and put Foxfire marks on enemies. When you activate the skill, enemies take damage for each mark placed on them.

Spirit Cleansing
Satori attacks all enemies, dealing damage and marking them with Foxfire.

Wisdom of the Ages
Each successful basic attack steals intelligence from an opponent and restores the hero's health equal to 200% of the damage dealt. This stealing of intelligence lasts until the end of the battle and can't be undone.

Inevitable Reckoning
Each time an opponent gains bonus energy, Satori casts 9 Foxfire marks on that enemy. Energy received for damage to a hero, application of a base attack, application of a skill or killing an opponent does not count as bonus energy.
Tips on the Satori
Skills Upgrade

Predatory Pack – A must-have. A skill that can kill many characters.

Spirit Cleansing – Must cast. Additional Marks Overlay.

Wisdom of the Ages – It is recommended to swing, because the skill is tied to the level. This ability does not cast a mark, but increases the chance to steal intelligence and the size of the stolen intellect.

Inevitable Retribution – must be cast. This ability puts 9 tags on the character that got the extra energy, which always leads to the death of that character if he or she is not unmarked.
Skins
Satori's priority is survivability. The longer he lives, the more he'll be able to cast tags and deal massive damage. Therefore, the priority is swinging the skins that increase his defenses:
The Cybernetic Shape on Armor;
The Dark Depths Shapeshifter for Armor.
Lastly, it is recommended to swing the Basic Appearance

for Intellect.
Symbols
The priority of character improvement is as follows:
1. Health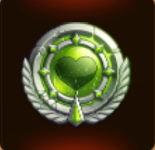 2. Armor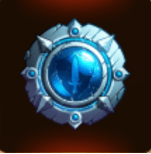 3. Penetration protection from magic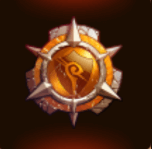 4. Magic Attack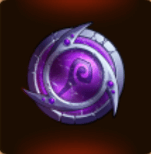 5. Intellect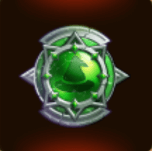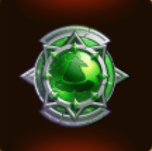 Artifacts

– Swings to 3 stars as a priority. After that, the Stardom is pumped in parallel with the second artifact.

– Stardom is pumped evenly with the first artifact, after the first artifact gets three stars.

– Stardom is swung last.
Conclusion
Excellent character against most magical teams playing through Orion+Helios. Excellent against teams with Jorgen. It's not a priority for Satori to swing a magical attack, as the damage for each tag itself is huge, and the main thing for Satori is to live longer and cast as many tags on the enemy heroes as possible. It's very important that Satori stands in the first row, so he can use his first ability faster. Great in magical teams, but loses in packs with Sebastian and Nebula, which makes him more of a situational hero, not suitable for most fights. Combines well with Leanne, which allows him to put more tags on because of the enemy team's control. Performs well with Krista and Lars for massive damage, as does Celeste. Recommended using Satori with Astaroth, which will resurrect the mage in case of death.
Command options with Satori – Satoripack.
Team with Satori (Satoripack)
A long-known team where the main character that deals damage is Fox Satori. The relevance of Satoripak is due to the addition of a character such as Alvanor, which is often present in the enemy team.
The advantages of the team
A medium difficulty to assemble. Only some characters need to be obtained from the chest;
Excellent against Karhopacs and Teams with Orion;
Able to use the enemy hero's advantage of extra energy to a significant disadvantage;
Satori is a versatile character in relation to the team. By putting him on a team with physical damage he does not lose his advantage and continues to kill characters with extra energy.
The disadvantages of the team
Not the easiest team to assemble. If you managed to get Satori from the chest – you can already build a pack. but without special events to rely only on luck in the fallout fox – an obvious disadvantage;
General Satori team tips
When creating a team, an important condition is that Satori should stand in the same row as the tank, which will allow him to get more energy and destroy enemy heroes faster. If you put him in the second row, Satori becomes less useful, which will minimize the usefulness of Fox.
To counter K'arh, remember his main ability – attacking three heroes with the least amount of health. Consequently, so that Satori is not killed by K'arh, the priority is swinging a health symbol to Fox and Tank. Make sure that Fox has more health in total than the other three heroes.
Satori is not the strongest character in terms of health and defense. That's why you almost always have to have Astaroth on your team to resurrect him in case of instant death.
Heroes to the team
The main unchanging characters are:
Situational Heroes
The final variants
Astaroth, Satori, Celeste, Leanne, Helios vs.
Astaroth, Satori, Celeste/Martha, Leanne/Cornelius, Sebastian – against Satoripacks and Stags.
Astaroth, Satori, Jorgen, Celeste, Leanne.
Astaroth, Satori, Faceless, Martha, Jorgen/Leanne.
Astaroth, Satori, Orion, Helios, Dorian.
Astaroth/Rufus, Satori, Cornelius, Jorgen, Faceless.
Astaroth, Satori, Celeste, Nebula, Leanne.
Astaroth, Satori, Arachna, Nebula, Leanne.
Other variants
Chubba, Satori, Leanne, Martha, Arachna.
Chubba, Satori, Faceless, Leanne, Martha/Celeste.
Andvari, Satori, Martha, Sebastian, Leanne.
This list is not exhaustive.