Keira is an excellent marksman. Has great damage against weakly defended targets and can hit multiple opponents at once with an auto-attack. Excellent against magic teams and has a huge amount of armor penetration.
ALSO READ: Hero Wars – guide and tips for beginners
Advantages
Relevant at all stages of the game;
Easy to get and improve to the maximum star;
Very high damage;
One of the best shooters in the game;
Deals massive damage.
Disadvantages
Needs heroes with an artifact for armor penetration;
Must have the Winter face, which can only be obtained in the Winter during special events.
Skills

Blade Vortex
Keira launches a Blade Vortex. Blades fly to a distant foe and back, dealing damage all along their path and imposing a silence effect on the return path for 4s.

Furious Soul
Keira increases her speed by 5s.

Dancing Blades
Passive skill. Each base attack Keira makes can ricochet from opponent to opponent.

Piercing Pain
Passive skill. If Keira's base attack completely penetrates the opponent's armor, it deals additional damage.
Tips on the Keira
Skills Upgrade

Blade Whirlwind – A must-have.

Furious Soul – It is recommended to pump.

Dancing Blades – Must pump.

Piercing Pain – Must pump.
Skins
It is recommended to pump the Winter Shape

for armor penetration first, which will significantly increase the damage because of the fourth ability.
The Basic Skill Shape

should be the second, and
the Blossom Shape

for physical attack and
the Demonic Shape

for physical attack should be the last to be pumped.
Glyphs
The priority of character improvement is as follows:
1. Physical attack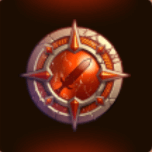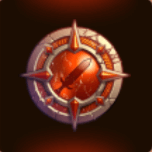 2. Armor penetration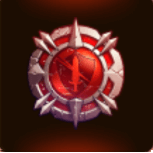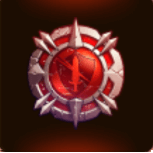 3. Dexterity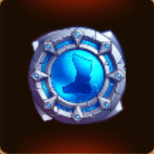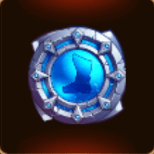 4. Health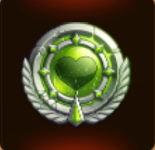 5. Armor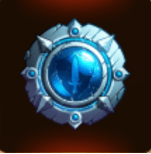 Artifacts
– Pump up to 3 stars in the first place. Finish it after the second artifact.

– Pump after the first artifact gets three stars.

– Pumping in the last turn.
Conclusion
An excellent shooter, which is ideal for beginners. Relevant at all stages of the game and deals a huge amount of mass damage. Even without winter guise shows amazing results when properly pumped. Recommended to put with Qing Mao, which together with Keira kills the enemy tank very quickly.
Team options with Keira – Kiropack